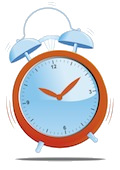 Set An Alarm For Your Favorite Authors
Like to know when you favorite authors have a new book out? Want an email that tells you when they do? Well, you're in the right place!
Just put in your email address and the name of the author you want to get an alarm for and hit the Set Alarm button. That's it! You'll be notified anytime the author puts out a new book. If you're not sure how an author spells their name, just hit the Search button and we'll try to find them for you. You can also search for a book title or series name if that helps.
Recent Releases
?????: Sleep?
«??????» ??? ???? ???????? ???? ?????? ??? ????? ??? ??? ????? ?? ??????? ?? ???? ?????? ??? ???? ???? ????????. ??? ???? ??????? ?? ?????? ??? ??????? ?????? ?? ???? ?????? ?? ????? ?????? ???????? ????? ?????????? ???????? ?????? ??????? ???????? ??? ???? ???? ???? ???? ??? ??????? ??????? ?? ????? ???????? ??? ???? ??? ????? ?????? ?? ???? ???????. ??????? ?????? ???? ??? ?????? ?????? ???? ??????? ??????? ??????? ?? ??? ?????? ??? ??????? ?? ?????? ?????? ???????: «??? ???? ??????? ??????? ??? ?????? ???????? ?????? ?? ?????? ??????» ???? ??? ????? ?? ??????? ??????? ?? ???? ??????? ???? ????? ????? ?? ??? ?? ???? ????? ??? ????? ?????? ?? ??????? ???????: «???? ??? ????? ??? ????? ?????? ???? ??? ?????? ?? ???? ?????». ???? ???? ??????? ??? ?? ???? ???? ?? ???? ??????? ?????? ??????? ?? ??????? ???? ?? ???! ????? ?????? ???????? ??? ???? ????? ??? ???? ???? ???? ?? ?? ????? ????? ???? ??? ?????? ?? ?? ???? ?? ?????? ?????? ?? ???? ????? ???? ????. ???? ???? ???? ??????? ????? ?? ?????? ??????? ???? ???? ???????? ??? ??????? ????? ?? ???? ???? ?????? ??? ???? ??????? ???? ???? ???????? ?? ??????? ??????? ??? ???? ??? ????? ??? ???????».
Unreasonable
The human being bestowed on the most powerful power, that is reason. Humans always act in a rational way, losing their minds means that we are no longer the right people. Traditional economics is also based on a very basic assumption: The behavior of an individual or a business is rational.
Is it really the same? Dan Ariely's irrationality gives us an unexpected answer: we sometimes waste more reason than we think, even more often rationally and systematically irrationally.

Fantasy Worlds 1
This bundle contains the next installments of two fantasy series from genre author, Adam Drake.

Kingdom Level One
(Kingdom Series Book 1)

A broken kingdom for a reluctant king.

Robert was content with his life as a night-shift janitor. No stress, no worries, and no responsibilities. But this idyllic existence is turned upside down when he suddenly finds himself trapped inside a fantasy Role Playing Game.

Confused and alone he must find a way to escape back to his own world and, more importantly, to his daughter. But to do that he must take up the biggest responsibility of all:

To rule a kingdom.

The Big Bag of Infinite Cats: Part 1 of 3

A baffling mystery of ancient magic!

When a strange case of a detective being turned to stone stumps local police, retired investigator Mayra Beeweather is asked to assist. One of her tools of the trade is a magical bag which contains an infinite number of cats. Very special cats ? each with a unique ability to aid in her investigation.

Yet, even with their help, Mayra may not solve the case in time, for she may be the next victim turned to stone.

Her Favourite Temptation (Mathews Sisters Book 1)
Leah Mathews has always been the good sister, the favored one who could do no wrong. But as her thirtieth birthday looms, she?s ready to step out of her parents? shadow and make changes in her life. She?s even more inspired by the sexy musician who moves in next door and his seize-the-day attitude. And tempted to take comfort in his arms...
Will Jones is facing the prospect of losing the career he loves?and possibly his life?to a sudden illness. When he meets Leah, he feels a powerful connection to her, and flirting with a smart, beautiful woman seems like the perfect way to spend the weeks before his risky operation.
But as their relationship heats up, Leah still doesn?t know the truth about Will?s situation. Will their bond be strong enough to face the challenges yet to come?
Bad. Pitches. Period.: 30 Flavors of Spammy Emails
Spammers are busy people. They send about 14 billion unsolicited messages every day!

Cendrine Marrouat does not like that kind of content to go to waste. In fact, she has been collecting the most outrageously funny emails that land in her spam folder for years.

"Bad. Pitches. Period. 30 Flavors of Spammy Emails" features her all-time favorites. Each is accompanied by a humorous, albeit fictional response.

After reading "Bad. Pitches. Period. 30 Flavors of Spammy Emails", you won't see spam in the same way!
The Unicorn Gambit (Wizard Scout Missions Book 1)
Wizard Scouts are the greatest fighting force in the Intergalactic Empire.

A few of these super-soldiers have been selected over the years by an entity known only as ?the One? to be sent through time and space in order to save the three galaxies from certain destruction. They have been chosen whether they wanted to be or not.

Richard Shepard is one of the more reluctant of these so-called volunteers. To make matters worse, he is only a third-year cadet at the Intergalactic Wizard Scout Academy. Despite his incomplete training, he has been tasked by ?the One? to travel to the planet Portalis in the magic dimension. His mission is to help a young boy-king and the boy?s half-elf sister defeat a demon in the form of a giant along with its army of orcs, trolls, ogres, and magic users. As if that wasn?t enough, the demon has acquired an advanced battlewagon from an ancient race of star-beings that makes the demon?s army virtually invincible.

Caught in a medieval world where magic rules, Richard must use his technology and psionic abilities to defeat both the demon and its army while somehow remaining alive in the process. With only the help of his wise-cracking battle-computer Nickelo, a half-elf magic user, and a boy-king, Richard must somehow do the impossible in order to prevent the destruction of all he holds dear.

It?s said that the darkest of times create the greatest of heroes. The only question is can a lone wizard scout cadet rise to the occasion against seemingly insurmountable odds?
Wyatt's Warrant: A cowboy romantic suspense (The Brothers of Copper Pass Book 1)

A gunshot pierces the winter day?

A sheriff finds a woman in the woods?

?not a normal day in Copper Pass, Montana





Investigative reporter, Jordan Evans flees Billings, Montana with a stranger hot on her heels. Someone wants her to stop questions. When she meets the town?s handsome sheriff, Wyatt Armstrong, she finds a strong ally, especially when a local girl disappears.

Fearing a sex trafficking ring his hiding in Copper Pass, Jordan and Wyatt hatch a brave, dangerous plot to catch the ring leader.

Will they stop the evil before becoming victim themselves?


Find out in this cowboy romantic suspense by a best-selling, award-winning author

Toil of the Witch (Crypt Witch Cozy Mystery Series Book 12)
An angel with a problem. A murder at the spa. A spate of violence that shocks the village.

Tempest Crypt is adjusting to a few changes. Her Dad is back, but so is her demon, Frank. Times are tricky. And they're not helped when a day release prisoner is murdered, and Dazielle, Head of Angel Force, is accused of the crime.

Even though the evidence points to Dazielle, Tempest isn't buying it. Sure, Dazielle is surly, abrupt, and always telling her to butt out, but she's no murderer.

She has no choice but to investigate when three higher angels ask for her help (you thought the regular angels were odd, wait until you meet this lot.) As she digs through the clues, she finds new suspects, motives, but no way to clear Dazielle's name.

Add in the complication of an outbreak of violent crime and vandalism in the village, and everything seems unstable. It doesn't help that Wiggles is distracted by two feisty kitten familiars, who he takes under his paw.

Tempest is determined to find the truth about this murder. If she doesn't, her old nemesis will be put behind bars. Then who will she have to spar with?

Join Tempest as she ventures into the weird world of angels, magical thermal spas, and kitten familiars with attitude.

Other books in this cozy witch paranormal mystery series include:

Luck of the Witch
Hell of a Witch
Revenge of the Witch
Curse of the Witch
Son of a Witch
Framing of the Witch
Trickery of the Witch
Wishes of the Witch
Harmony of the Witch
Gift of the Witch
The Adventures of Ulysses: Fantasy(Annotated)
"The Adventures of Ulysses" was written by in 1808 to tell the tale of Homer's "Odyssey" to children. It is a wonderfully well-written and accurate account of the story of Ulysses, and modern readers will be surprised at the sentence structure that the early nineteenth century felt was suitable for children. Today it is a good introduction to the verse version for adults as well as children.

Lamb re-tells the story of Ulysses?s journey from Troy to his own kingdom of Ithaca. The book uses Homer?s "Odyssey" as the basis for the story, but it isn?t a direct translation of the Greek classic.

"The Adventures of Ulysses" is filled with interesting characters including sirens, giants, warriors and enchanters. Each chapter is filled with new adventures and challenges which Ulysses must face and overcome. Lamb was able to retell the story of Ulysses?s adventures in a light and entertaining way without losing any of the important details of the original story.

Readers who are into Greek mythology and are also looking to read a version of Homer?s "Odyssey" will surely enjoy reading this book.
Hellions Ride Box Set 3: Hellions Motorcycle Club
Ride With Me

Two stories, two couples, two motorcycle clubs. One transport brings them together as they keep the love alive in their relationships.

Drexel ?Rex? Crews, hands down, gives his woman, Caroline ?Lux? Milton, whatever she wants, whenever she wants it. Now she wants a wedding. But first, he has a run for Crews Transports to Sumner, Georgia for the Ravage MC before he can give her the rest of his life.
Every run for the Hellions MC is full of danger and chaos, and this one is no different. Rex just needs to get it done and get home to give his ol? lady his last name.

Donavon ?Cruz? surprised his ol? lady, Harlow ?Princess? Gavelson, with a hell of a rock on Valentine?s day, knowing he and Cooper are hers for life. While excited, neither is pressing to set a date for the big day. They love life and live it to its fullest, always knowing it?s going to throw them curveballs at every turn.
Cruz and the Ravage MC have a huge run that requires a little assistance from the Hellions MC to split the load and get it to its location on time. While the guys are gone, Princess learns some unexpected news that will change everything.

What happens while these key players in their clubs are away? Are they prepared for what they come home to? Two clubs, two couples, one transport, and very little is the same by the end of the ride.


Originals Ride

Four men, four families, four originals, one club.



Go back to where it all began so long ago for Roundman, Danza, Frisco, and the late Rocky Fowler. A life choice, a road less traveled, all coming together in the name of brotherhood.



Some found love, some faced loss, and others learned real loyalty. This is the story before the chaos. This is how the originals ride.


Final Ride

They never expected to go from friends to lovers, but life has a way of working things out.

Everything I have never had is right in front of me. Family, it?s mine for the taking. For the first time in my life, I found stability in the Hellions MC. From the ground up, I?ve been loyal to my brothers.

Now the time has come when I may have to choose between the family I?ve never known or the club I?ve built and given my all to.

Richard "Frisco" Billings is the California kid who rode into Haywood?s Landing when the Hellions were needing an extra man. As an original, he?s been with the club from day one. After growing up with no real place to call home, he?s found solid ground.

All of it crashed around him when secrets were revealed and he found out he missed all the formative years with his daughter being raised in an enemy?s club.

Amy Mitchell was lost her whole life until she was found by the Hellions MC in a bad situation with Felix Delatorre. She spent years with the club, rebuilding her life and finding a place where she could belong.

When a new young woman comes into the home she has with Frisco, will she still fit into his world? Will Frisco find a way to make everything work together? Will this be his final ride with the Hellions as life takes him down a different road?

Catch up with all your favorite couples as every secret finds its way out of the dark and new things are revealed, changing the club forever. This is the final ride for the Hellions MC as we know it.

The Forgotten Empire: Banishment: Book One
From USA Today Bestselling Author Raymond L. Weil comes the first book in a new military science fiction series.

Can Earth save the Human Empire?

The Confederation consists of the seven oldest races in known space. They control a vast section of the galaxy. All races in that part of the galaxy are subjects of the Confederation and forced to obey the Confederation?s laws.

The Human Empire is well aware of the Confederation and has been careful not to intrude upon Confederation space. However, now the Confederation has decided the Human Empire has grown too large and needs to be brought under control of the seven races.

Warfleets are dispatched, and soon massive space battles erupt throughout the Empire. Can the Humans survive or is the time of the Empire over?

Nobody Can Love You Like Them Roughnecks Do 4
In the final installment, Belly and Blaise return but with a plate even fuller than before. Belly has found himself incarcerated over the rape of the former champion's wife, and it couldn't be at a worse time. Having to be away from his newborn child leaves Belly seething on the inside of his jail cell, praying for the opportunity to get his hands on whomever is responsible. Not to mention, the handsome boxer still finds himself in trouble with the ladies, even while locked up.

Although not confined behind prison walls, things on the outside for Blaise are not sweet as honey. The new mother has to deal with her fiancé being arrested, a bitter ex, two small children, money hungry foes, and the pressures of the entertainment industry that she's worked so hard to be a part of. And as usual, the women in Belly's life have made no plans to let up and allow the couple to be happy, forcing Blaise to go to extreme measures to protect their union.

With jealousy, lies, and backstabbing at every corner, will the couple who started off in such unfavorable circumstances get their fairytale ending? Or will the relationship finally succumb to all the turmoil, with Blaise realizing a leopard can't change it's spots, and Belly coming to the conclusion that adapting to this new life is harder than he perceived.
The Business of Policing: Volume II: Managing Ethical Police Conduct
Leaning heavily on Kantian Constructivism Theory, Dr. Michael Wood conducted an intense analysis of police leaders on their observations on the lack of successful ethical police conduct that the literature reports. The Delphi based process got down to a core concern, the philosophy of defining what is ethical. This scientific study provided a workable model to dramatically improve police actions.The published scientific literature and public sentiments are evident in their reporting; the ethics training of police managers is not producing the desired results. Despite using a curriculum shown to produce ethical improvements, research reveals that in this specific application of policing, morality (the adherence to the ascribed ethical principles) is decreased after training. A rational means of addressing this gap in the research is found in the previously undocumented observations of the key practitioners, the educators of ethical practices for police managers. This small and difficult to access group of subject matter experts has unique experiences within the police training academies and schools of the United States. A specially designed research methodology that utilizes a tightly structured e-Delphi approach of surveying 10 practitioners directly targets the unknowns in the current knowledge base and theoretical understanding. The sample is a geographically dispersed representation of the studied population absent concern for age, education, sex, ethnicity, income level, or the social constructs of race, gender, and marital status. The thematic analysis of the participant-generated data refined from a series of surveys presented an overarching conflict between individual and communal based ethics to explain the research question. Correlating issues of police culture, insufficient education, and ambiguous organizational direction emerged as additional causes or symptoms associated with the ethical behavior of police employees. The inconsistency of police ethics follows from the inconsistency of police philosophy. For the realities of police management, including police management educators, neo-Kantian constructivism proved to be a practical model for approaching current concerns and future research.
The Man in the Red Coat
From the Man Booker Prize-winning author of The Sense of an Ending?a rich, witty, revelatory tour of Belle Époque Paris, via the remarkable life story of the pioneering surgeon, Samuel Pozzi.

In the summer of 1885, three Frenchmen arrived in London for a few days' intellectual shopping: a prince, a count, and a commoner with an Italian name. In time, each of these men would achieve a certain level of renown, but who were they then and what was the significance of their sojourn to England? Answering these questions, Julian Barnes unfurls the stories of their lives which play out against the backdrop of the Belle Époque in Paris. Our guide through this world is Samuel Pozzi, the society doctor, free-thinker and man of science with a famously complicated private life who was the subject of one of John Singer Sargent's greatest portraits. In this vivid tapestry of people (Henry James, Sarah Bernhardt, Oscar Wilde, Proust, James Whistler, among many others), place, and time, we see not merely an epoch of glamour and pleasure, but, surprisingly, one of violence, prejudice, and nativism?with more parallels to our own age than we might imagine. The Man in the Red Coat is, at once, a fresh portrait of the Belle Époque; an illuminating look at the longstanding exchange of ideas between Britain and France; and a life of a man who lived passionately in the moment but whose ideas and achievements were far ahead of his time.
Her Favourite Rival (Mathews sisters Book 2)
A new meaning for office politics
??Audrey Mathews has worked hard to earn her place on the executive team. Now she?s up for a promotion and nothing will stand in her way?including Zach Black. He?s hot, smart and the competition. When they?re assigned to the same project, she?s shocked at how much she actually likes about him?and how much she misjudged him.?Before long Audrey is seriously falling for Zach?and indulging in an affair that?s against company policy. And the stakes rise when it?s clear only one of them can get ahead. So where do they draw the line between competition and love? Especially when she doesn?t want to lose either the promotion or the guy?.?