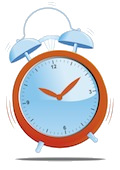 Set An Alarm For Your Favorite Authors
Like to know when you favorite authors have a new book out? Want an email that tells you when they do? Well, you're in the right place!
Just put in your email address and the name of the author you want to get an alarm for and hit the Set Alarm button. That's it! You'll be notified anytime the author puts out a new book. If you're not sure how an author spells their name, just hit the Search button and we'll try to find them for you. You can also search for a book title or series name if that helps.
Recent Releases
Dash: An Ariel Kimber Novella
Dash Flynn always thought he was damaged beyond repair.
Both a mother and a grandmother who had wanted him to be born a female witch, growing up, he was nothing but a disappointment to those around him.
His father had fought for him as best as he could before he disappeared from Dash's life, leaving him to grow up with the two women they both had hated most in this world.
Years later, Dash thinks his life is finally coming together.
He has his brothers, his coven, and his sweet angel, Ariel. Finally a woman in his life deserving of his love.
But is that enough?
Only time will tell.
Joe: The Smith Brothers Book 1
Re-release of 2011 title with minor changes to ending. Joe Smith finds himself suddenly jobless in January. Yesterday he was the manager of Burger Excellence in Anwell-by-Sea, today he is out of work. He needs to make plans for the future. He needs to do something about his boring, sensible life.
A walk on the beach leads him to take shelter in a beach café when a storm blows in. One of his regular customers from Burger Excellence is helping out at the café. The regular waitress has broken her wrist and Dave, who runs the place, needs a temporary replacement.
Joe would rather have a date with Dave than the job, but Dave has a partner; as if the day wasn't bad enough already!

Mating Inferno [Maple Grove 14] (Siren Publishing: The Lynn Hagen ManLove Collection)
[The Lynn Hagen ManLove Collection: Contemporary, Alternative, Paranormal, Shape-shifters, Romantic Suspense, MM, HEA] Renny and his brother are on the run when they win at a backroom card game. Renny is stunned to learn one of the players is a demon and is accusing them of cheating. When Molimo threatens their lives, Renny and Roberto must flee. They find refuge at a fire station in Maple Grove, but Renny finds out some hard truths that rock his world, including the fact that Chief Sal Monroe isn?t even human, and claims that Renny is his mate. On a pizza run one night Sal is approached by two men who swear they?re hungry and need someplace to warm up. Not only is Sal trying to protect his mate from a crazed demon, but there is a serial arsonist running around town setting fires, and Sal is determined to find out who it is before a life is claimed. When Renny steals Sal?s truck to find his brother, it?s up to Sal to rescue them both before Molimo has his revenge. Lynn Hagen is a Siren-exclusive author.
Two Treatises Of Government Illustrated
Two Treatises of Government (or Two Treatises of Government: In the Former, The False Principles, and Foundation of Sir Robert Filmer, and His Followers, Are Detected and Overthrown. The Latter Is an Essay Concerning The True Original, Extent, and End of Civil Government) is a work of political philosophy published anonymously in 1689 by John Locke. The First Treatise attacks patriarchalism in the form of sentence-by-sentence refutation of Robert Filmer's Patriarcha, while the Second Treatise outlines Locke's ideas for a more civilized society based on natural rights and contract theory.

Jesus: The God Who Knows Your Name

Do you ever feel like Jesus couldn?t possibly know what you are going through? He?s the God of the universe after all! Does he really know your daily struggles? The good news is: he does.

For thirty-three years Jesus felt everything you have ever felt. Weakness. Weariness. Sadness. Rejection. His feet got tired. And his head ached. He was tempted and his strength was tested. And you know why? Because in becoming human, Jesus made it possible for us to see God. His tears, God?s tears. His voice, God?s voice. Want to know what matters to God? Find out what matters to Jesus. Want to know what in the world God is doing? Ponder the words and life of Jesus. 

For more than three decades, pastor and bestselling author Max Lucado has shown us Jesus. In this capstone book, he takes us further on the journey to know the life and character of the Savior. Divided into six sections (Immanuel, Friend, Teacher, Miracle Worker, Lamb of God, Returning King), each containing multiple chapters, this book describes both the person Jesus was on earth and how to live in a personal relationship with him.

By exploring Jesus? life, death, and resurrection as well as specific details like how he interacted with his friends and his enemies, what he did with time alone, how he acted at a party, this compilation from Max Lucado?now with original never-before-read content from Max?gives readers the chance to become more familiar with the man at the center of the greatest story ever told.

Max writes ?Don?t settle for a cursory glance or a superficial understanding. Look long into the heart of Christ and you?ll see it. Grace and life. Forgiveness of sin. The defeat of death. This is the hope he gives.?

Jesus wants you to know him. As you read these pages, may the Hero of all history talk to you personally, and may you find in him the answer to your deepest needs.
Addicted To A Heartless Hitta

When Fahan?s mother died, he lost himself. After dropping out of college and getting into some legal trouble, Fahan is now home from prison and ready to turn his life around. After suffering heartbreak at the hands of his ex, Dior, Fahan vows to never love again. He doesn?t mind passing time with beautiful women, but love isn?t on the agenda for him. Despite his ill feelings towards love, Fahan finds himself caught up between two very different women. One that seems perfect for him and one that comes with too much baggage for his liking. The better fit for him should be obvious, but he finds himself drawn to the baggage like a moth to a flame.

Liah?s sobriety means everything to her, but she dangerously traded in one addiction for another. Liah now gets high off men and attention. She uses being desired as a form of coping with her newfound life, and it?s going to come back to bite her in the butt in more ways than one. Liah soon learns that her new addiction may be her downfall.
Nash Cline, Book 2
Nash Cline's adventures continue as a Denver detective. Nash prepares to get married to Ada Simmons, and everything is all set for the wedding until Nash is told a five-year-old boy has been taken by Arapaho Indians, and the family can find nobody to help them. Nash cannot say 'no' even though he has to postpone his wedding. Just one of many adventures of Nash and his wartime friend, Felix Wasson, as they strive for justice and law and order in the earliest days of Colorado If you enjoyed the first volume of Nash Cline, you're sure to enjoy this one. Another wild tale of the Old West from R. O. Lane.
Forgetting Memories (Hounds of Hell Book 23)
Nephilim Suha Miller has spent his entire life being forgotten by everyone, normally until people can blame him for something or dump problems on him. But that?s okay, since he likes his life of solitude, fiction, and a profession that involves pretty and fun. When he finds out his mate is one of the sexy and coveted Sethos brothers, he knows it?s stupid to hope things will be different, but no one is ever smart in love.

Dex Sethos can?t believe that the sexy Suha is his mate. From the moment his name was drawn in the lottery he?s been excited, but after finding no one seems to know Suha he?s starting to wonder if he was mated to a ghost. No, definitely not. He?s quirky, and absolutely keeping secrets, but that?s okay since they have all the time in the world to get to know each other.

Except Dex starts forgetting his mate? And he?s not a forgetful guy. What is going on with him? More importantly?is there any world in which Suha can forgive him for all he?s done?

The Stone Warriors: Dragan

It was a time when gods walked the earth, when armies fought not for bits of land, but for the very existence of humanity. On such a battlefield, five formidable warriors stood against an evil greater than any the earth had ever seen. But evil is not an honorable foe. Betrayed by someone they trusted, the warriors were cursed, one by one, tossed into the maelstrom of time, imprisoned in stone, their freedom resting on nearly impossible conditions. Until?. Dragan Fiachna, heir to the curse of royal blood, a horror hiding behind a beautiful face?. you shall remain locked in stone until a maiden, untested and pure, shall find grace in your beast and safety in your nightmare.


Dragan Fiachna, born to a life of loneliness, cast into stone by a sorcerer?s curse and imprisoned forever in darkness. He is freed at last, only to discover his enemy still lives and is plotting the death of millions in his quest to rule this new world.


Maeve Collins, brilliant, courageous, and compassionate enough to believe a stone statue can have a soul. Shocked when her beautiful winged man breaks free, horrified at the torment he?s endured, she dedicates herself to reuniting him with the warriors he calls family.


But she never planned on falling in love.


Racing across half the country in search of the only man who can stop their foe from fulfilling his merciless scheme, Dragan and Maeve discover they?ve unwittingly stolen the one artifact that can defeat their enemy. And he wants it back. Pursued by assassins, they fight their way to Dragan?s brothers, only to discover the war for this world has already begun?.


Author Bio: D. B. Reynolds is the RT and Epic Award-Winning author of the Vampires in America series of paranormal romance, and an Emmy-nominated television sound editor. D. B. currently lives in a flammable canyon near the Malibu coast, and when she's not writing her own books, she can usually be found reading someone else's. You can visit D. B. at her website.
The Scholars: The Hidden Heritage II
Saga continues as Stian tries to rebuild his life and also learn more about the world around him!

Stian abandoned his old home area on the advice of a former Guardian, but his first meeting with the Elves in their valley doesn't quite go as he had hoped. While healing from his wounds, he also tries to build some trust between him and the Elves, which may not be that easy because of things that have happened in the past. Can Stian find a new home among the Elves? What about the Trolls?

In this second book, Stian first struggles to get the Elves to trust him, a natural Human Mage, while he also needs to learn about Magic, the Elves - and himself. While facing a more serious threat, Stian also figures out that he needs to learn more in order to be able to respond to these newfound dangers. Soon Stian understands that learning more is not enough, he also needs find more people to support him in his quest!

Book II of a three book series of courage, betrayal and love located in a world of some magic, Elves and Trolls. Please read book I, "The Hidden Heritage I: The Guardians" first.
Ella's Masquerade (Midnight Fae Academy Book 1)
Once upon a time, a handsome prince asked the academy wallflower to the ball. She was blinded by the stars in her own eyes and the pitter-patter of her lonely heart. Little did she know this prince was no prince at all, but a villain disguised behind a charming smile.

Ella

There are no such things as fairy tales or happily ever afters. Not in my world. My reality is riddled with pain and loss and immense hatred.

Until him.
Trayton Nacht, the new transfer student at Darlington Academy. 
Something about his darkness calls to me. The way his eyes glimmer in the night and the cruelty of his handsome smile. 
With a single glance, he turned my world inside out. And now I can't get enough.

But what if he's just like the rest of them? What if this is all just another masquerade?

Tray

She stole my heart, once upon a time. Three years ago in an alley where she left me with a pair of sodden blue slippers.

Her life had been mine for the taking, until I discovered the fae magic lurking beneath her skin. Now it's time to recruit her, to take her to her fate.

But first, we'll play a little game.
One that will end in destruction.
Because f*ck fairy godmothers.

What Ella needs is a Dark Fae.
One who can help her burn Darlington Academy to the ground.
A Dark Fae like me.

Author Note: This is a dark Cinderella retelling with strong bully elements. This M/F PNR features a happily ever after ending and is also the prequel to the Midnight Fae Academy Why Choose Trilogy. Tray and Ella are important characters throughout the series.
Savage Caress (Savage Shifters Book 4)
Zelda Primrose's world comes crashing down when a family crisis calls her back to her hometown. A town she hates. Everything she?s ever wanted is under threat, but Zelda?s used to heartache and disappointment. This time, she isn?t backing down. She?s been through too much to quit. Determined, she sets her sights on her goal. A goal that definitely does not include falling for the tall, handsome man who keeps popping up at just the right time.

Stone Barlow?s not a complicated man. If he can buy up land and turn a profit, then it?s a good day. If he can invest in a lucrative business, even better. He doesn?t have time for love or finding his mate. Especially not when he sees how it?s turned his buddy into a domesticated dragon. But when Stone is invited to Beast?s place for a family barbecue, he?s immediately taken by the curvy red-headed bombshell. She?s aloof and quiet, but Stone can see a fire inside of her. The flame calls to him.

Unfortunately, Silver Springs is a dangerous place to be when you owe money to the wrong people. Zelda?s on the hook for her father?s debts, and life just keeps throwing her curveballs. Stone?s willing to do anything to protect her, but Zelda?s too used to fixing her own problems. If she gives Stone a chance she just might get everything she?s ever wanted.

The Fertile Farm: Mandy Collection: A Fertile Cowgirl
Tonight was Mandy's big night. It was her first time to go to the exclusive party that the town held every year. The party where women go out with the intent to find the best men they can to care for them and their family. A night of hook-ups, bonding and firsts. The complete collection!
Survivors [Slick Rock 27] (Siren Publishing Menage Everlasting)
[Siren Menage Everlasting: Cowboys, Western, Menage, Romantic Suspense, Reverse Harem, Military MFMM, HEA] Jacquie ?Jac? Regan is heartbroken when she finds her boyfriend in bed with another woman. Breaking up with him then and there, she didn?t expect him to beat her so badly, she almost died. Left with permanent damage, the left side of her face paralyzed and now drooping slightly, Jac?s self-confidence is almost zero and she swears off men for good. After seeing a newspaper article and a photo of her estranged sister, she heads to Slick Rock, Colorado. The moment she meets twins, Kody and Kalen Sherwin and their younger brother, Jagger, she wants nothing to do with them. However, they won?t be deterred since they know Jacquie is a perfect fit for them. The Sherwin brothers convince Jacquie to give a relationship a try and just when things appear to be on an even keel, peril strikes. Jac?s missing and it?s up to Kody, Kalen and Jagger to find and rescue the woman they all love. But the three men aren?t sure they?ll find her in time. Becca Van is a Siren-exclusive author.
An Essay Concerning Human Understanding
John Locke?s purpose in An Essay Concerning Human Understanding is to inquire into the origin and extent of human knowledge. His conclusion?that all knowledge is derived from sense experience?became the principal tenet of empiricism, which has dominated Western philosophy ever since. Even George Berkeley, who rejected Locke?s distinction between sense qualities independent of the mind and sense qualities dependent on the mind, produced his idealism in response to Locke?s provocative philosophy and gave it an empirical cast that reflected Western culture?s rejection of innate or transcendental knowledge. In preparation for his radical claim that all ideas are derived from experience, Locke begins his essay with a careful consideration of the thesis that there are innate ideas. Locke first examines the notion that there are ideas that are a necessary part of human understanding and are, therefore, common to all people
Married To A Haitian Mob Boss

Emiko Waters became pregnant at the age of sixteen. Determined not to be another statistic, the only thing on her mind from the day she had her daughter was providing a good life. Not even a summer trip to Miami to visit her cousin can deter Emiko from her plan. While her daughter is in Texas, visiting her father, Emiko agrees to go to Miami, only if she gets a job. Partying all summer is not on her agenda; getting money is.

Emiko falls in love with Miami right away, and even more than that, she falls in love with her cousin Shayla?s lifestyle. Shayla is living her best life, and Emiko is borderline jealous. She knows that she will have to work extra hard to get to where she wants to be in life because she has a child.

Shayla tries to hint around to Emiko that she can reach her monetary goals faster if she?d give a man a chance?namely, Adair, the leader of the rowdy Haitian crew, the Meurtre (Murder) Mafia.

Emiko has to agree that Adair is indeed as fine as anything she?s ever seen, but he has a girl. She?s not in Miami to stay, and she?s not comfortable sleeping with men for money. From her first day in Miami, life is lit, but one night changes the course of Emiko?s life forever. Suddenly, she?s being hit with tragedy after tragedy and loss after loss. Adair never leaves her side and is literally keeping her alive.

Emiko loses the will to fight, and she becomes a completely different person right before Adair?s eyes. Life has turned her cold and savage, and he doesn?t know if it?s a bad thing. Adair soon becomes addicted to Emiko, even as broken as she is, and he vows to be the one to fix her. But soon, even Adair realizes that the Emiko that he initially met may never come back, and he has to figure out if he has the energy to deal with the baggage. Once he finds himself in the middle of a war with some Dominicans, Adair may have to choose to walk away from the damaged Emiko, but can he?
HEALTHY MAN: ERECTILE DYSFUNCTION AND SOLUTION BEYOND VIAGRA
But what if sexiness came from the inside? From a healthy body? What if confidence came from inner strength and knowing that things were working as they should? What if you didn?t have to fake it?

A sexy or healthy man is ?manly? in all the right ways.
Traditionally, when people think of a man, especially a ?manly man,? one summons up an image of a strong jawline, chiseled abs, and toned arms. Perhaps this man is adorned in camouflage while hunting down a bear, or maybe a plaid fleece button up as he chops down lumber to build a house with his own two hands
Many men feel shame and stigma in discussing their sexual health, but all it takes is one man to begin changing this narrative. Men?s may like to brag about their sexual exploits, but mention ?erectile dysfunction? and you?re likely to be greeted with nervous laughter or awkward silence. It?s not a topic most men want to discuss.
Research indicates that erectile dysfunction affects over 12 million men in the United States each year. Although the frequency of this problem increases with age, it is not confined to older adults.

Everyone wants to be a better lover. For many, especially men, inability to offer one's partner a lasting sexual experience is a source of concern and even stress. Way out is here now.


Viagra was developed in the United Kingdom. In 1998, the American pharmaceutical company, Pfizer Inc., put the drug on the market.

The generic name for Viagra is sildenafil, and Viagra is a brand name. The drug also goes by the name of Revatio. Viagra works by slowing down the action of PDE5, an enzyme that works in the penis tissues.

Viagra (sildenafil) relaxes muscles found in the walls of blood vessels and increases blood flow to particular areas of the body.
Viagra is used to treat erectile dysfunction (impotence) in men. Another brand of sildenafil is Revatio, which is used to treat pulmonary arterial hypertension and improve exercise capacity in men and women.
But there is another way out, PERFECT and SECURE than Viagra, which is called HEALTHY MAN!!


Second Treatise of Government: Political philosophy
Two Treatises of Government (or Two Treatises of Government: In the Former, The False Principles, and Foundation of Sir Robert Filmer, and His Followers, Are Detected and Overthrown. The Latter Is an Essay Concerning The True Original, Extent, and End of Civil Government) is a work of political philosophy published anonymously in 1689 by John Locke. The First Treatise attacks patriarchalism in the form of sentence-by-sentence refutation of Robert Filmer's Patriarcha, while the Second Treatise outlines Locke's ideas for a more civilized society based on natural rights and contract theory.
This publication contrasts former political works by Locke himself. In Two Tracts on Government, written in 1660, Locke defends a very conservative position; however, Locke never published it. In 1669, Locke co-authored the Fundamental Constitutions of Carolina, which endorses aristocracy, slavery and serfdom. Some dispute the extent to which the Fundamental Constitutions of Carolina portray Locke's own philosophy, vs. that of the Lord proprietors of the colony; the document was a legal document written for and signed and sealed by the eight Lord proprietors to whom Charles II had granted the colony. In this context, Locke was only a paid secretary, writing it much as a lawyer writes a will.
Exile (Verity Chronicles Book 1): A Cadicle Space Opera Adventure

Freedom comes at a price?

TSS Agent Joe Anderson has a problem with authority. They say he?s insubordinate... or so it's called when you punch a superior officer during a routine training exercise.

With no other place for him, Joe is shipped off to the outer colonies to run undercover surveillance. The assignment seems tedious until he makes his way onto a newly purchased cargo ship.

Captain Iza Sundari came from nothing, but she?s fought to carve out a life for herself with her eclectic crew on a ship of her own. Captaining a ship is the closest thing to freedom she can find, but she?ll have to pay for it. And freedom comes at a steep price.

When a risky proposition leads to the perfect job, it seems Iza?s financial troubles might be over. But with hidden agendas at every turn, she?ll have to cross a line she swore she never would to protect her ship and crew.

Set in the internationally bestselling Cadicle space opera universe, the standalone Verity Chronicles series is perfect for fans of Firefly, Dark Matter, and classic space adventure. Grab your copy today!
Sage and Spirited (Wakeman Grimoire Book 2)
Hecate?s social life is looking up. Her sister is getting married, the new brother-in-law-to-be is a really good guy, and his family is helping Hecate fill in the gaps of her knowledge of what the hell she is.

Her grandfather?s ghost is convinced that she needs to become a ghost hunter in her family tradition. She has attempted to tell him that her way is more appropriate, but it is hard to get a new idea into the minds of the deceased.

When her grandfather?s assistant arrives, Hecate is in for a shock. Not only is he pale as marble, but he is also as solid as the stone as well.

She doesn?t have time to deal with the new arrival. Her sister?s wedding venue has had a disaster strike, and the search is on for a new one. Hecate goes with them when they locate a prospective replacement. There is only one problem. It is the most haunted building in the province. It?s a good thing that Hecate has cleared her calendar for the week before the event. She has some work to do.
Aliens Robots and The Apocalypse (A Five Book Bundle)
FROM MILLION-COPY BESTSELLER JASPER T. SCOTT
Five bestselling novels and four complete stories about alien invasions, robots, and the apocalypse.


---


Rogue Star: Frozen Earth and Rogue Star New Worlds
A DEAD STAR IS HEADED FOR EARTH...
THE SHIFT IN EARTH'S ORBIT WILL UNLEASH A NEW ICE AGE...
AND THIS SUMMER WILL BE OUR LAST
Logan?s life is falling apart: he lost his job and found out that his wife is cheating on him all in the same day. Thinking that his world has ended, he checks into a hotel and turns on the TV to see that he's not far wrong?something big is headed for Earth at over 500 miles per second.


---


Under Darkness (A Standalone Sci-Fi Thriller)
THE SUN VANISHED AND DARKNESS FELL IN THE MIDDLE OF THE DAY
A dark shadow falls over the island of Kauai. Then the meteors begin to fall. Live news coverage shows a local anchorman fleeing from his hillside vantage point. His muffled screams are the last thing anyone hears before the signal is lost...


---


Into the Unknown (A Standalone Sci-Fi Mystery)
THEIR CRUISE SHIP JUMPED TO THE WRONG STAR SYSTEM...
Liam Price and his family are traveling on the Starlit Dream to the exotic world of Aquaria. Soon after the voyage starts, they learn that they?ve somehow jumped to the wrong star system. Then the ship plunges into darkness, and they realize that something is on board hunting the passengers...


---


In Time for Revenge (A Standalone Sci-Fi Murder Mystery)
HE INVENTED A MACHINE TO TAKE PEOPLE TO THE FUTURE
THEN HE WAS ACCUSED OF MURDER, BUT HE CAN'T REMEMBER KILLING ANYONE
Billionaire genius Byron Gaines is accused of murdering his wife and her lover, but he swears he didn't do it. This couldn't have come at a worse moment: he is so close to a breakthrough in his research. He's about to invent a device that will change the world forever. The irony is, if only he had a little more time, he'd be able to make his legal problems disappear?along with himself.
THIRD Time's the Charm (A Sidney Stone - Private Investigator (Paranormal) Mystery Book 3)
The theft of an important royal family heirloom finds Sidney Stone on the case once again.

While continuing to look for Arnie Chen's priceless statue Sidney takes on another case, this one about a stolen necklace.

But it's not just any ordinary necklace... and it's no ordinary family from which it has been stolen.

The necklace is charmed and the owner desperately needs it back... or he'll never be human again.

Why would someone want that for him?

Sidney is sure she knows why... all she has to do is figure out who took it.

Will she be able to do that and then free the man so that he can be human once again?

"Yes. My life is just that complicated. Spend some time with me, and all you get is chaos. It?s the good kind of chaos, though. Promise." Sidney Stone - Third Time's the Charm.
The Sleeper's War: A Dan Kotler Archaeological Thriller

An ancient drug will determine humanity's future


Makry ypno. Long Sleep. Lost in the darkness of history for millennia, referenced only in obscure Greek medical texts, this strange plant holds the key to allowing humanity to survive global threats by escaping to the stars. That is, if a team of mercenaries with a grudge doesn't get it first.
Dr. Dan Kotler?polymathic anthropologist and FBI consultant?teams with his FBI partner, Agent Roland Denzel, to investigate the murder of an archaeobiologist, hot on the trail of a source for makry ypno. All signs point to the possibility of its existence, deep within the Mojave Desert, and it's potential use by Native Americans in the region.
But Kotler and Denzel are not the only ones on the trail of this ancient drug. A team of mercenaries, led by an enemy from Kotler's past, has found the makry ypno first... and are willing to kill anyone to keep it under their control.



THE SLEEPER'S WAR IS THE TENTH FULL-LENGTH NOVEL IN KEVIN TUMLINSON'S DAN KOTLER ARCHAEOLOGICAL THRILLERS



Get your copy now!
The Foundation Trilogy (Foundation (Publication Order) @ 1-3)
A THOUSAND-YEAR EPIC, A GALACTIC STRUGGLE, A MONUMENTAL WORK IN THE ANNALS OF SCIENCE FICTION

FOUNDATION begins a new chapter in the story of man's future. As the Old Empire crumbles into barbarism throughout the million worlds of the galaxy, Hari Seldon and his band of psychologists must create a new entity, the Foundation-dedicated to art, science, and technology-as the beginning of a new empire.

FOUNDATION AND EMPIRE describes the mighty struggle for power amid the chaos of the stars in which man stands at the threshold of a new enlightened life which could easily be destroyed by the old forces of barbarism.

SECOND FOUNDATION follows the Seldon Plan after the First Empire's defeat and describes its greatest threat-a dangerous mutant strain gone wild, which produces a mind capable of bending men's wills, directing their thoughts, reshaping their desires, and destroying the universe.
One Night Cowboy
He was a risk she was willing to take?


Brett Wallace was having the worst wedding day ever, suffering insult after injury when his motorcycle breaks down as he?s fleeing the church and his unfaithful fiancée. Still, things are looking better when he?s picked up by a beautiful stranger. It gets even better when she shows up at his motel room suggesting they could keep each other?s company for the evening.

Lauren Baker left her possessive ex-spouse, over-protective parents and her too-sheltered life in the rear view mirror. She?s exploring new horizons and hoping for a bit of adventure. When she picks up a cowboy stranded on the road in the Arizona desert, she finds herself launched into the adventure?and possibly the romance?of a lifetime. The only problem is that she might never want it to end.

(First edition, 2013 Harlequin Blaze, Pick Me Up)
The Boy in the Barn
"Addictive" - Candid Book Reviews

Fear. That's what comes to mind when Sophie thinks of her childhood. Fear.  And pain.

She ran away from home to protect her unborn child. Now, twenty years later, she's a woman who learned to put the past and its dark secrets behind her.  To stand on her own and to build a good life for herself and her son.

But the past is not yet done with her and those dark secrets rise from the grave.  Her courage, and the strength of her love will be put to the test.  What's on the line is everyone she loves.

It's flight or fight and this time she won't run. 

*****Warning for readers:  This book contains triggers of physical and sexual abuse, of torture and murder. It is not for the faint of heart.

** Note to readers.  This book contains triggers, listed in the keywords below

Serial Killer
Child abuse
Child Trafficking
Sexual Abuse

The True Confessions of Fandingo the Fantastical: An Authors & Dragons Origin Story
Straight outta Caldern, it's Fandingo the Fantastical!

You know him, you love him, you're pretty sure you shouldn't stand too close to the barbarian when he's flinging spells.
Now find out the answer to all your burning (and possibly itching) questions about Fandingo, Bard of All Trades, Master of One!

Where did he learn to shred like Hendrix?
How did he learn to dress like a color-blind Prince?
Who taught him how to strut like a Bob Seger song?
What made him choose that RIDICULOUS name?
Why was he running away from that farmer's window at sunrise?

He was born a lovely half-elven child, to two modest human parents...WAIT A MINUTE?!?!? That's NOT how genetics works!
Yeah, that's what his "father" said, too. Learn about the early trials and tribulations of the world's most Fantastical bard,
with his bonus Letters to Ye Olde Forum of the House of Pents preserved here for posterity.

Yeah, that's what we're calling it...

Don't forget to listen to the Authors & Dragons podcast for the ongoing adventures of Fanding the Fantastical!
Strike Commander Omnibus
Major Jack Conway, ace fighter pilot, has been running since the end of the Interplanetary War. When his freighter stumbles across a conspiracy involving a long-forgotten alien empire and a cabal led by a ruthless Admiral willing to slaughter everyone that stands in their way, he can run no longer. Now he must rally his crew of rogues and renegades in a battle to the death, with the fate of all mankind hanging in the balance...

For the first time, the entire Strike Commander Saga is available as one complete omnibus, including all three novels (Starfighter, Interceptor, Aggressor) in one galaxy-spanning adventure...
A'san & Bishop: A Thug's Obsession

When the legendary Jules Baptiste passed down his street crown to Bishop, he was in awe. There weren?t too many people living in Raleigh, North Carolina that didn?t know who Jules was. You either admired him, feared him, wanted to be him, or all of the above. Bishop?s mentor taught him the game and gave him the necessary tools to come up. The thing that excited Bishop the most was being able to take care of his family and his girl, A?san. From the day he met A?san, he knew she wasn?t like most women. She didn?t care about material things or his street fame. She was just a genuine soul that brought joy to his life, and for that he wanted to give her the world.

You can?t become king of the streets without going through some drama, and you can?t experience being in love without some kinks along the way. Bishop soon learns that he may have bitten off more than he could chew when he vowed to become the next king of the city. On top of that, he?s very jealous of his prized A?san and he hates the fact that her friends are hoes. Bishop gets tired of trying to explain to A?san that she?s not just anybody. She?s his girl and if his foes want to touch him, she?s the fastest and easiest way to do so. With so much at stake and the devastating loss of a loved one, Bishop snaps and decides a relationship may not be what he needs at the moment, but he soon learns that was the biggest mistake he?s ever made. He may have realized it too little too late because for as much as she loves him, A?san refuses to be weak for any man and learning to live life without Bishop becomes her main objective.
Dedicated To A Dopeboy
Ava had given up on her dreams of the perfect love and settled for the wrong love with her longtime boyfriend, Lameer. During their six-year relationship, she had endured cheating, outside children, and even physical abuse, yet she stayed, hoping that he would change. When Lameer pushes Ava too far, she finally leaves, but Lameer is not willing to lose her. How far will he go to keep her from finding happiness with someone else?

Benzo doesn't know how to love. He has no idea how it feels to really love a woman, and he's okay with that. Although he has two current long-term relationships, neither woman has managed to capture his heart. When business leads him to the beautiful but broken Ava, she captivates him in ways he never thought possible. Benzo is determined to have Ava in his life, but with her baggage and his, is love even a possibility?

Ava soon learns that dedication to a dope a boy comes at a high cost. When her life and freedom are on the line, will Ava stay down for her man or save herself? Less
The Widow
When Charlie?s ex-husband, world-famous artist Aristide Pompasse, dies, she heads back to Italy settle his estate, back to the nest of vipers who had hovered around the great painter in his lifetime. The only problem is Connor Maguire, the insurance adjustor who seems determined to annoy her. What with missing paintings, a suspicious death, and hundreds of millions of dollars on the line, Charlie trusts no one, not her self-absorbed mother or her stuffy fiancé. In fact, the only one person who feels safe is Connor himself, and he?s not what he says he is.

The beautiful old Tuscan villa is no longer the safe haven it once seemed to be, with danger lurking around every corner. The truth about Connor is almost as bad as the discovery that Pompasse was murdered, she trusts no one, and even the man she?s falling in love with is a damned liar. With nowhere to go and no one to turn to, is Charlie going to be the next to die?

My Poetry Workbook: 20 Tips to Write Great Poems
Struggling to write impactful and effective poetry? Looking for ways to find your voice and style? "My Poetry Workbook: 20 Tips to Write Great Poems" is the guide you need!

Just follow the fun and challenging advice in this workbook and take your poems to the next level at your own pace.

"My Poetry Workbook: 20 Tips to Write Great Poems" is the third volume in a new series of workbooks and journals created by experienced writers to help writers develop their voice and improve their writing skills. They follow the concept of positivity and upliftment, which is the focus of "Auroras & Blossoms Poetry Journal".
Idris & Wisdom: The Most Savage Summer Ever

Wisdom Washington is a twenty-two year old college student trying to find her way in life after her parents died suddenly. Grieving the loss of her parents has her going through a wildin' out phase that causes her to make some poor choices. Under the guidance of her close friend, Shiheem, Wisdom becomes caught up with making fast money, and partying. The young woman meets Idris Simms and falls fast, but Idris isn't liking what he's seeing. He can tell that Shiheem is no good for her, but is he any better? Idris is getting fast money himself and with the eyes of everyone in the city on him, he doesn't have much room to preach to Wisdom, when he's lost himself.

America's opioid epidemic has crept its' way into the hood of Raleigh, NC and making Idris a very rich man. With his hood riches, come the groupies, haters, jack boys, and the police. Idris is trying to juggle it all, along with the feelings that he has for Wisdom. He loves her, but is he truly ready for love when the streets get all of his time and attention?

Two young people experiencing love for the first time can be one heck of a roller coaster ride but when it happens in the middle of the most savage summer ever, all types of chaos and madness will occur making the relationship's chance of surviving slim to none.
Aashiem & Hysia: A Dopeboy Love Story

Aashiem Cazier grew up in a household with his father, who happens to be the chief of police, his mother, and two sisters. His middle-class upbringing is a far cry from the life that most of his peers lived in the hood, but his family?s social status didn?t stop Aashiem?s love for fast money and his fascination with the allure of the game. Tired of being broke and under the roof of his strict father, on his eighteenth birthday, Aashiem takes part in a caper that changes the course of the rest of his life. Once life begins to change for Aashiem, he meets a beautiful self-made shawty with the Nola accent: Hysia. The slightly older woman is a bit intimidating but too intriguing for Aashiem to pass by. With a lot to learn about grown women and facing the obstacles that come along with getting his weight up, Aashiem soon learns that you can?t play kid games with grown women and to watch who he calls a friend. A friend may be the very thing to cause the demise of Aashiem?s relationship with Hysia and take his freedom, if it doesn?t kill him first.

Hysia was seven years old when Hurricane Katrina hit, and she watched her mother die right in front of her. At the age of eighteen, she becomes responsible for her younger sister, Hydia, and hustler becomes Hysia?s middle name. She believes in securing her own bag and not having to depend on anybody for anything. Putting her dreams on hold, she goes hard to send her sister off to college. Hysia wasn?t looking for love when she met the caramel colored, dreaded up Aashiem, but he was too charming for her to resist. Even after several red flags were noticed, Hysia couldn?t break free from the spell that was him. Hysia is as strong as they come, but she has one weakness. Something that only she and her sister know about. It?s the very thing that makes Hysia terrified of being alone. That vulnerability allows her to fall hard for Aashiem. So hard that when she finds out about a secret that he?s been keeping, it literally feels like she?s dying inside, but somehow, she must pick up the pieces. Love isn?t always pretty. But if it?s true love, it will always prevail.
The Triple Goddess: Demigoddess Chronicles Book 3
I used to think I couldn?t possibly be a demigoddess. Then again, I didn?t used to have glowing magical tattoos.

So far I?ve claimed two of the Morrígna talismans and been branded with two new magical runes in return. There?s no doubt that my powers are growing stronger, as well as merging with Cassie?s and Autumn?s. Still, while we?ve won a few battles, the dark goddesses sure seem to be winning the war. The only thing left to do at this point is to evacuate what?s left of the witch community to secure locations. The problem being that those locations seem a whole lot less secure when the dark goddesses attack one, take hostages, and deliver an ultimatum. Namely, that I either turn myself in or those hostages start dying.

So when our necromancer friend announces that he may know where to find the third talisman, that should come as good news. Especially since his plan also seems to make perfect sense. Except it?s by far the riskiest plan we?ve hatched yet. And that?s definitely saying something, considering we?ve faced demons, vampires, a wendigo, a fae sea monster and fae zombies. But we either find that third talisman and summon the Triple Goddess or the dark goddesses open the floodgate between our realm and theirs. Once they do, my dreams of going back to a normal life will be over. So will be my life, for that matter. But, hey, at least I?ll have the rest of the human race for company. Why don?t I find that comforting? Oh, I know. Because we?ll all be dead.


Shawty Got A Thang For Them Country Boys

Sundy Cumberland watched her mother be a kept woman her entire life. When one relationship ended, her mother would be on to the next man, and with each man came a new baby. No one thought twice, when Sundy met Paper soon after she graduated from high school and he began taking care of her. Being a kept woman was all good until one night, Sundy literally walked into a situation that almost claimed her life. In the blink of an eye, Paper was gone and so was her livelihood. Not sure what else to do, but knowing she wanted revenge on the people that cost her, her old life, Sundy moved to North Carolina to regroup and get her money right so she could go back to New York and distribute street justice to the men that violated. Sundy finds more than peace of mind and money in North Carolina, she also finds a real man.

Tavoris 'Ugly' Boone, makes everyone do a double take. Chocolate and handsome are only a few of the words that so accurately describe him, but when people hear his nickname, they can't believe it. How can something so beautiful be called Ugly? The name doesn't bother Tavoris however. He's well known and well respected in Raleigh, as the cool dude from Memphis, Tennessee with the thick country accent. Being on the run from charges and wanting to be a positive force in his son's life, keeps Ugly from being too deep in the streets. He does just enough to make sure his son doesn't want for anything, but when he meets a gorgeous, feisty, shawty from New York, she turns him on to a lick that fattens his pockets. The more the two are around each other, the more they fall for each other, but Sundy has unfinished business and as long as it's unfinished, she can't start anything new, or can she?
Harley Merlin 15: Finch Merlin and the Everlasting Vow
No more Mr. Nice Guy?

Finch is tired of people jerking him around?and now, it?s time for payback against the powerful forces who have made him a pawn in their games. Returning to the surface world is his endgame, but while that seems nearly impossible, especially when a certain Necromancer and demigod have teamed up to take Finch out of the running, Finch plans to use all the tricks up his sleeve on his enemies. And before he?s force-fed the love potion that will ensure he loves Princess Kaya forever.

Good thing Shapeshifters are known for their trickery.

Buy now.

*Beware of spoilers in the reviews below that are without spoiler alerts.*
Arson's Captive
Once upon a time she became mine.
Mine to keep.

She was a healer.
He was a serial killer.

She helped people.
He destroyed them.

She was a beautiful angel.
He was a vicious monster.

She wanted to run away.
He captured her instead.

She promised to never surrender.
He guaranteed that she would.

Two lives, the hunter and the prey, forever entwined together. In this battle of wills there would be no winner.
Cherished By A Thug

Cherish Houston is in a dead end relationship with a rapper that goes by the name of Young God. Cherish loves her daughter, but she knew once she had a child, life would change for her. Gone were the days of traveling with Dion everywhere that he went and attending every party. He's suddenly finding reasons to leave her behind, calling less, and being photographed with Instagram thots more. Cherish loves him, but she's no fool. Packing all of her expensive material possessions, she takes her daughter and leaves Young God...headed back to a regular life.

Cherish is devastated, but she hides the pain well. She missed being around genuine, regular people, and though she's not ready for another relationship, there's something about Kenyon 'Problem' Artis that has her intrigued. He's a regular guy with a regular job, and as handsome as he is, he's intimidated by Cherish. He thinks she would never take him seriously because he's broke, but he couldn't be more wrong. Cherish actually appreciates the fact that the things he has to offer can't be bought. When she suffers a devastating loss, and comes across something that could change Problem's life forever, she gives it to him with no hesitation.

Problem becomes the man almost overnight. His mediocre life turns into a lavish one and he keeps Cherish by his side, the one that rode with him when he had nothing. It's impossible to become rich and remain the same, and Cherish starts to feel that Problem is turning into the very thing that she liked him for not being. The old saying is true, more money more problems and it may be the thing to ruin the love story that was once perfect.
The Black Swan of Paris: A Novel
?A truly outstanding novel.??Heather Morris, #1 bestselling author of The Tattooist of Auschwitz

?Emotional and powerful.??Pam Jenoff, New York Times bestselling author of The Lost Girls of Paris

From New York Times bestselling author Karen Robards comes one of the most anticipated novels of the summer?

A world at war. A beautiful young star. A mission no one expected.

Paris, 1944

Celebrated singer Genevieve Dumont is both a star and a smokescreen. An unwilling darling of the Nazis, the chanteuse?s position of privilege allows her to go undetected as an ally to the resistance.

When her estranged mother, Lillian de Rocheford, is captured by Nazis, Genevieve knows it won?t be long before the Gestapo succeeds in torturing information out of Lillian that will derail the upcoming allied invasion. The resistance movement is tasked with silencing her by any means necessary?including assassination. But Genevieve refuses to let her mother become yet one more victim of the war. Reuniting with her long-lost sister, she must find a way to navigate the perilous cross-currents of Occupied France undetected?and in time to save Lillian?s life.

For fans of The Nightingale, The Women in the Castle and The Lost Girls of Paris, this exquisite novel illuminates three women?s strength, courage and capacity for unconditional love.
Warriorville 8: To Fill an Empty Heart (Siren Publishing LoveXtreme Forever)
[Siren LoveXtreme Forever: Contemporary, Menage a Trois/Quatre, Romantic Suspense, Military, MFMMM, HEA] Alyssa Scallon has an emptiness in her heart that nothing seems to be able to fill. Not even focusing on her career and helping those in need. As she struggles with fears from her past and distrust in men, especially soldiers, fate steps in and draws her closer to brothers Donny, Connor, Logan and Keever Flay. All soldiers, all with their eyes set on her. When she saves two of their lives during a tragic accident, it reminds her of things from her past, and ultimately draws her closer to them. The brothers can't seem to resist the attraction they feel and as they learn about her fears and the abuse and loss she experienced, they become even more protective. So when her ex returns fresh out of jail and ready to rekindle where they left off, it causes more pain for her and danger that no one even suspects. Especially not Alyssa. When she is shoved into a dangerous situation, her men use their connections to find her and rescue her, but they may be too late. Alyssa doesn't think anyone is coming and must take matters into her own hands to survive or die trying. Dixie Lynn Dwyer is a Siren-exclusive author.
Nineteen
TWO books in ONE - for a limited time get Nineteen and #1 bestselling NA romance Rookie Mistake together with one purchase!

I met her in a men's bathroom in Vegas, and while it should have ended in a wild hook up story I told for years, it was a beginning, not an end. I was a red shirt, and she doesn't deal with red shirts. She's got her eyes on the guys going pro. The big names with big futures, and until I can prove I'm one of them, she's not interested.

Or is she?

See, I wasn't supposed to call her until I was a starter, but I couldn't resist. I couldn't forget her, and now we're talking almost every day. She's driving down from her rival college to see me, to taunt me. To kiss me. To spend the night in my bed, in my arms. We're breaking all of her rules because as much as I want her, she wants me just as bad. Life would be perfect if I was the only the one.

But I'm not.

Everyone calls her a Star F#cker. A Gold-digger, but I know it's not true. That's not her why. She has a reason for doing what she's doing, and it all starts with-

"Today I'm nineteen..."
The Forever Crew: A High School Murder-Mystery Romance (Adamson All-Boys Academy Book 3)
The secret is out.

I?m officially dating the entire Student Council, but that?s not the only thing that?s outside the norm at Adamson All-Boys Academy.

Nah, I think the murders are a bit more remarkable, although my dad might disagree. He?s not exactly thrilled with my fake fiancé or the other four boys that make my pulse race.

With two current students dead, and three attackers on my tail, it looks like I?m next. The fact that I?m a target isn?t in question, but are the people closest to me involved somehow? Everyone?s a suspect?my family, my classmates, even my new boyfriends.

Okay, that?s it. I?m going to do it: I?m going to attend Adamson in a fucking skirt, and kick some ass.

Follow the clues, catch the bad guys, secure my future. Because, murder-mysteries aside, this is my final year of high school, and nothing lasts forever, right? Not even a forever crew.

***THE FOREVER CREW is a 100,000 word lighthearted reverse harem/high school/murder-mystery romance novel with a bully/suspense twist. This is book three of three in the series (with a fourth book crossover coming, titled "Orientation", that connects this series with my "Rich Boys of Burberry Prep" series). Contains foul language and sexual scenes; any sex featured is consensual.
Patriots & Tyrants: A Michael Grayson Story (Michael Grayson series Book 1)
A former Navy SEAL turned private contractor has to stop his friends from using an army of mercenaries and weapons of mass destruction to wreak havoc in West Africa.

Ben Bequer is the Amazon best-selling author of the Blackjack supervillain series and the upcoming Wuxia novel series "Trevor Kane and the Sword of Heaven." With Patriots & Tyrants, Ben ventures into the world of the spy thriller. Fans of Clancy's Jack Ryan and Flynn's Mitch Rapp will love Michael Grayson, a dishonored Navy SEAL turned billionaire private contractor.

With a story torn straight from the headlines, Patriots & Tyrants will hurl Michael Grayson and CIA Operator Adrienne Simms into the murky world of dark banking, special operators and private armies. From West Africa to Havana to Paris to a secret Black Site in Lithuania, only Michael and Adrienne can stop outright war and genocide.