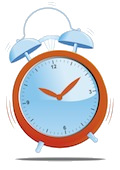 Set An Alarm For Your Favorite Authors
Like to know when you favorite authors have a new book out? Want an email that tells you when they do? Well, you're in the right place!
Just put in your email address and the name of the author you want to get an alarm for and hit the Set Alarm button. That's it! You'll be notified anytime the author puts out a new book. If you're not sure how an author spells their name, just hit the Search button and we'll try to find them for you. You can also search for a book title or series name if that helps.
Recent Releases
Red Metal
A Russian military strike against Europe could change the balance of power in the West. A stunningly realistic view of modern warfare from a battlefield commander and the New York Times bestselling author of The Gray Man.

The Russian bear has awakened. Their tanks race across Poland crushing all opposition on a headlong dash for the heart of Germany. Satellite killing missiles blind American forces while Spetznatz teams destroy Allied communications relays. It's all part of a master plan to confuse and defeat America and her allies.

Ranged against the Russian attack are a Marine lieutenant colonel pulled out of a cushy job at the Pentagon and thrown into the fray, a French Special Forces captain and his intelligence operative father, a young Polish female partisan fighter, an A-10 Warthog pilot, and the captain of an American tank platoon who, along with a German sergeant, struggle to keep a small group of American and German tanks in the fight.

Operation Red Metal is a nightmare scenario made real but could it just be the first move on the Russian chessboard?
Blood Bound
After solving an ancient puzzle box, Celeste found herself transported to Concourse Seven where she is introduced to a wide variety of fantastical species from all over the multiverse. But that was just the beginning of an incredible journey of magic, would-be gods, blood oaths and sexual perversions she never would have experienced on earth.
Piece of My Heart (Fostering Love Book 4)

From the author of Unbreak My Heart comes a heart-wrenching story about a young married couple's struggle to find their way back to each other after an unbearable loss threatens to tear them apart. Nicole Jacquelyn delivers a novel that will break your heart...in all the best ways.




Alex Evans is cool. Collected. Charismatic as hell. But when he meets Sarai Levy, all that chill goes right out the door. An Israeli graduate student, Sarai's far too busy with school to date. But she gives Alex a chance anyway, and after a few whirlwind months, they're getting married. They've heard all the reasons why it's too soon, but Alex and Sarai are madly in love and determined to make it work . . . until a devastating tragedy strikes and their perfect world comes crashing down.




Sarai, who always has a plan, suddenly has no blueprint for handling a staggering loss. As she pulls away from Alex and withdraws from her life, he's struggling to be the man she needs. Their relationship is fraying at the seams, and if Alex and Sarai don't find a way to trust each other with their most painful truths, their heartache could shatter their fairytale romance.
Space Runners #4: The Fate of Earth

Star Wars meets Ridley Pearson?s Kingdom Keepers in this high-stakes intergalactic adventure!

The Fate of Earth is the final installment in an action-packed series for tweens that?s perfect for fans of Eoin Colfer and Lisa McMann, and that Soman Chainani called ?a blockbuster mix of thrills and adrenaline.?

Benny Love and the Moon Platoon have befriended a small crew of peaceful Alpha Maraudi aliens, and they?ve decided to work together to end the war between humans and the aliens without violence.

But while they?re forming a plan, an Alpha Maraudi ship is preparing to strike a deadly blow on Earth. If the Moon Platoon can?t stop the attack, life as they knew it on Earth will be destroyed, and Benny and his friends will be stranded in space?forever.
The Wind Rages (Elemental Academy Book 4)
After discovering the Inquisitor?s plot within the Academy, Tolan is offered a chance to go with his father and learn from the Draasin Lord. Doing so not only means turning against the Academy and everything he has come to know, but means the Inquisitors will succeed in their plan.

When the Grand Master comes to him asking a dangerous favor, Tolan must make a choice that might bring him into direct contact with the Draasin Lord.

Everything he?s been taught about the elementals and the Draasin Lord is wrong.

If he can stop Aela and the Inquisitors, he might be able to save the Academy, but the Draasin Lord has something else in mind for him.
Short Story (The MatchUp Collection)
It was a scam, but then the scam had gone horribly wrong?

In this short story from the thrilling anthology MatchUp, bestselling authors Karin Slaughter and Michael Koryta?along with their popular series characters Jeffrey Tolliver and Joe Pritchard?team up for the first time ever.
A Fire Sparkling

From the USA Today bestselling author of A Curve in the Road comes a spellbinding novel about one woman?s love, loss, and courage during wartime.

After a crushing betrayal by the man she loves, Gillian Gibbons flees to her family home for a much-needed escape, but when she finds an old photograph of her grandmother in the arms of a Nazi officer, Gillian?s life gets even more complicated. Rattled by the discovery, Gillian attempts to unravel the truth behind the photos, setting her off on an epic journey through the past?

1939. England is on the brink of war as Vivian Hughes falls in love with a handsome British official, but when bombs begin to fall and Vivian?s happy life is destroyed in the blitz, she will do whatever it takes to protect those she loves?

As Gillian learns more about her grandmother?s past, the old photo begins to make more sense. But for every question answered, a new one takes its place. Faced with a truth that is not at all what she expected, Gillian attempts to shine a light not only on the mysteries of her family?s past but also on her own future.

This gorgeously written multigenerational saga is a heart-wrenching yet hopeful examination of one woman?s struggle to survive, perfect for fans of The Nightingale and Beneath a Scarlet Sky.
The Bitter Kingdom (Girl of Fire and Thorns)

The New York Times?best-selling series!

"Carson joins the ranks of writers like Kristin Cashore, Megan Whalen Turner, and Tamora Pierce as one of YA's best writers of high fantasy."?Locus

In the deeply satisfying conclusion to the bestselling Girl of Fire and Thorns trilogy, seventeen-year-old sorcerer-queen Elisa travels into the unknown realm of the enemy to win back her true love, save her country, and uncover the final secrets of her destiny.

Elisa is a fugitive in her own country. Her enemies have stolen the man she loves in order to lure her to the gate of darkness. As she and her daring companions take one last quest into unknown enemy territory to save Hector, Elisa will face hardships she's never imagined. And she will discover secrets about herself and her world that could change the course of history. She must rise up as champion?a champion to those who have hated her most. Riveting, surprising, and achingly romantic, Rae Carson has spun a bold and powerful conclusion to her extraordinary trilogy.
The Becoming: Origins
In January 2009, the Michaluk Virus escaped from the Centers for Disease Control and decimated Atlanta, Georgia. It rapidly spread to the major city centers of the southeast, wreaking havoc in Memphis, Birmingham, Mobile, Jackson, Biloxi, and New Orleans.

This is the story of how it began.

Brandt Evans?s life is spiraling out of control. Depressed at the way his life is heading and desperate to help his sister pay for college, he accepts an offer from Dr. Derek Rivers that will result in either a large payday?or his death.

Instead, what results is the beginning of the end of the world.

The Becoming: Origins is a novella that takes place before the beginning of The Becoming, the first novel in the series, now available from Permuted Press!
Blood of Patriots (Book 4 of The Humanity Unlimited Saga)
Harry and Jess thought they had enough on their plates: genetically altered humans bent on world domination, interstellar aliens that thought humans made decent slaves, and a government determined to arrest them for treason.

Then the universe said, ?Hold my beer.?

With war brewing over the alien technology, a secret society determined to betray Earth, and a head-to-head fight with the aliens on the horizon, they gather both enemies and allies alike to fight for humanity.

If their shaky alliance fails, humanity faces slavery or extermination. They must not fail.

If you love adrenaline-pumping science fiction and grand adventure on a galaxy-spanning scale, grab "Blood of Patriots" and the rest of The Humanity Unlimited Saga today!
Easton (Four Kings Empire Book 2)
Easton Long can?t go on. He?s tired of the lies, and the only break he gets is at the bottom of a bottle. However, The Four Kings don?t accept failure. He can?t fuck up. Thrown into rehab, Easton can?t hide from the truth any longer. His only solace is with his long-dead girlfriend.

The past is catching up with him.

Scarlett Knight never wanted to see Easton again. He broke her heart, shattered her soul, and left her with nothing. But with him back in her life, she can?t ignore him.

Easton knows he fucked up but he can?t lose her again. He?s willing to do whatever it takes to show her he?s not the asshole who broke her heart.

The only problem? She?s married to an amazing guy, one who makes Easton feel part of their family. There?s no way he can break them up. Is there a chance for him to find his place in their world without breaking it apart? Nothing has ever meant more to Easton than making his new life work, but how can he walk away from the past, when it still hangs around?
Faith's Tears
Can a woman who lives her life based on logic and tangible things trust in the love and belief of a man claiming to be a magical being, a selkie?

From the moment his gaze lands on her, Rowan Kilgour knows she is his life-mate. Despite his feelings, he accepts she deserves a chance to experience life before she was tied to him forever. So he waited. Seventeen years. And now that he?s found her again, he?ll be damned before he lets her go.
Faith Henderson still wears the pendant given to her years ago by a high school senior when she was a sophomore. While visiting the Isle of Skye they reunite.
Can Rowan convince Faith their lives are intertwined? Will she get past her disbelief in magic to see him for what he truly is? And accept him for it? Or will a darkness from her past keep them separated for all eternity?
Sometimes all destiny needs is salt water, in Rowan?s case all he needed was?
Faith?s Tears

Bonds and Broken Dreams (Amplifier Book 2)
We had chosen our place, etching our lives into a new land. Then we had defended that land when called upon to do so. And we?d won. We?d maintained our freedom.

But magic attracts magic.

As they say.

So when the sorcerers showed up, holding my recent past hostage ? along with a future I had dreamed I might build ? it was just as expected. In fact, I might have been getting just a little bored playing at being Emma Johnson.

I might not believe in bonds fortified by fate, or in love at first sight for that matter. But magic, it seemed, had other ideas.

Bonds and Broken Dreams is the second book in the Amplifier series, which is set in the same universe as the Dowser, Oracle, and Reconstructionist series.

?The Amplifier Protocol (Amplifier 0)
?Close to Home (Amplifier 0.5)
?Demons and DNA (Amplifier 1)
?Bonds and Broken Dreams (Amplifier 2)

Heavy on the Dead (A Leo Waterman Mystery)

One body on the sunny beach is all it takes for PI Leo Waterman to feel a chill.

After seven months laying low in Ocean Beach, California, Seattle PI Leo Waterman has finally stopped looking over his shoulder?specifically, for the vengeful band of Washington white supremacists who blame Leo for blindsiding their big plans for America. Where better to disappear with his bodyguard, Gabe, than this laid-back stretch of San Diego heaven? But when Leo finds a boy?s body on the beach, he comes out of hiding to investigate.

That?s when Leo discovers that the victim is not an isolated missing-persons case. It?s the key to something bigger, and it?s leading Leo and Gabe into the dark heart of a human trafficking ring in Mexico. But whatever dangers lay ahead of them, they?re matched threat for threat by what?s coming up from behind.

Because the fanatics back home haven?t given up on Leo. Now he and Gabe are caught in the cross fire between two evils. And each one has its own reasons for making sure both men end up dead and buried. Heavy on the dead.
Luella's Longing (Romance on the Oregon Trail Book 2)
A Christian Historical Oregon Trail Romance
Luella Barnes jumps off the wagon so she can walk along the Oregon Trail. Unfortunately her dress gets caught and her leg is run over by one of the wagon wheels. When her father sees that she is unable to do the chores he tells her she is on her own.
No one offers to take the injured woman into their covered wagon. She is given a place in the extra wagon used by three handsome drovers who work for Harrison Walsh. They know to show her the proper respect a young unmarried woman deserves.
Handsome Irishman Declan Leary is finally a free man in a free country. He is haunted by the people who died during the Irish Famine and those he left behind. Luella?s big heart draws him but he will never love again.
When it?s learned that Luella?s father has tried to sell her to a man gossip starts and Declan finds himself in the middle of the whole mess. In order to preserve her reputation, he is forced to marry her. Can they find common ground amid the growing gossip of a secret baby?
Throughout the action, adventure and mishaps Luella longs for one thing. She prays that God shows her the path she is to take. Don?t miss this emotionally powerful Historical Western Romance.
Luella?s Longing is book two in the Romance on the Oregon Trail series. Don?t miss book one, Cora?s Courage.

It's Not Over

Gwen

Lately, life definitely isn't how I envisioned it. I had it all. The house, the job, the husband. Until one day, I didn't. I don't know when exactly things started to change between us, only that it did, and in a big way. So much so, I found myself standing before a judge and signing off on the end of my marriage. To the only man I've ever loved.

Now, he's back, fighting, and ready to prove to me that we made a mistake, that our love is worth giving this another chance. I'm not sure if he's right, but I know what my heart wants, and it wants him. My ex-husband.


Harrison

Why is it that you don't know the depths of your mistakes until you've already made them? I knew signing those papers was a bad idea, but I thought that's what she wanted. The minute we stepped foot out of that courtroom, it hit me. She's no longer mine.

That's when I also realized that I would do anything to change the past. I have so many regrets. Not her. I could never regret her, but how we ended. We never should have ended. I'm in for the battle of my life to convince her to give us another shot. I have a plan, one that will prove to her that it's not over.
The Reefs of Time: Part One of the "Out of Time" Sequence (The Chaos Chronicles Book 5)
The starstream is beautiful. But beauty turns deadly when an ancient AI bent on destruction uses it to travel uptime, to our near-future.

The Mindaru are dead. Or so exiled-Earthman John Bandicut and his alien companions believe, when they return to Shipworld after saving the Orion Nebula and countless inhabited worlds. But now another horde from this ancient and malicious AI colony is swarming toward the present from its birthplace deep in the past. Their opening: a temporal disturbance in the starstream, a hyperspatial thoroughfare used by myriad civilizations. The disturbance emanates from the planetary defenses of nearby Karellia, whose people know nothing of the starstream or the galaxy-threatening Mindaru.

Only Bandicut and his friends have the knowledge and experience to act. But several of Bandicut?s company have gone missing. Bandicut and Li-Jared must team with the pandimensional Ruall and her gokat?the oddest aliens Bandicut has met since the shadow-people?and journey to Karellia to find a way to cut off the timestream.

Separated from the others, Ik meets another human of Earth?a former lover of Bandicut?s!?and embarks with her on a perilous mission far back into deep time, seeking a way to stop the Mindaru at their source. They must thread a maze of impossible decisions. Can they tap the wisdom of the alien yaantel, known to the humans as the translator, to help them through?

The Chaos Chronicles returns at last in The Reefs of Time, part one of a heartstopping, two-part adventure. Concluded in Crucible of Time?coming in September from Nebula-nominated Jeffrey A. Carver!

Price reduced for pre-orders!

PRAISE FOR THE CHAOS CHRONICLES:

?Remarkably expansive vision.? ?Analog

?Masterfully captures the joy of exploration.? ? Publishers Weekly

?Master craftsman of compelling hard science fiction.? ? Booklist

One of the best SF novels of the year ? Science Fiction Chronicle

?A dazzling, thrilling, innovative space opera.? ?Kirkus

?Fertile imagination and... a host of engagingly sympathetic characters.? ?Library Journal
Midnight Flame (The MatchUp Collection)
Dispatching a couple of mortal thieves was child?s play, but he?d gladly take it?

In this short story from the thrilling anthology MatchUp, bestselling authors Lara Adrian and Christopher Rice?along with their popular series characters Lucan Thorne and Lilliane?team up for the first time ever.
Why Go Home?: Book 4 Anyways...Moving on Now
Why Go Home? The Series
Book 1 How long have I been here?
Book 2 Jay and Ankh?Finally
Book 3 A Madman?s Rollercoaster Derails
Book 4 Anyways?Moving on Now
About Series (Books 1-4)
Biankha has enjoyed a life all her own for near a decade. College in the city a state away, a tiny apartment, a mundane job she enjoyed?all a place for her to leave the responsibility of magic behind?and not just because of the human neighbors.
However?she?s forever tied to her home because of duties required of the high position she was gifted in life. A home she did all she could to escape for a taste of freedom and peace?only never setting a return date.
Her bloodline produces one heir per generation to serve as ?The Universal Librarian?Keeper of Ancient Knowledge?. A high, respected position to all supernaturals?and coveted prize for cons and thieves.
Currently her mother?s job in the small community she had no issue waving goodbye to. A mix of supernaturals owning nearly the entire town as suburbanized mob-bosses, retired elders, former bosses, and a dash of humans to keep up appearances. The All-American ?human? dream with the modest homes, safe streets, and schools not filled to max capacity.
The bonus of that position, returning to ?take her place at the elite table??the gods designed specifically for her a guardian to ensure her safety for life. As her father is for her mother. Although, Biankha is only part of a generation as never seen before. Yet Ancients prophesized their existence?one day.
The special bonus for Biankha?s return to duty?her guardian may be the boy she never got over. The ?bar? she set for all men she met. Not another man out there had a smile reserved for only her?nor eyes only she could see into his soul.

Jay, best friend of her older brother, became the live-in student her father must train not knowing who would be her true guardian in this life. He joined her family following the death of his father and subsequent abandonment of his own mother.
Friends for life became the crush that intertwined their hearts, building the foundation for what was to come much later. Revelations of their teenage secret affair fueled initially by youthful lust later exposes a bond unbreakable by even them.

A late night call from her mother in jail pulls Biankha back to the circus of home she?d been avoiding...and later has her questioning why she left. Until a semi-retired council elder and ?part-time boss? of his own empire stand to be their greatest nemesis?the same man that landed both of her parents in a human jail.
Biankha must help the family hold everything together?keep her parents out of prison?and get this guy for daring to mess with her family in the first place. Plans do change when they learn that his sights have been set on her and her magic, all along.
The twisted labyrinth of a single madman?s design uncovered a piece at a time?one fight at a time?until the puzzle can be successfully solved. The man they know as Clyde must be stopped before he takes out Biankha, her guardian, and family. Possibly wiping out their entire community too.

A comical, action packed look at supernaturals born and chosen to create a large extended family Biankha herself never understood the reach. Exposing their business model and way of life close to that of a 1950?s mob movie helped get a few cards on the table.
With the help of ?cooperating? neighbors, fellow hometown business owners with a similar thorn in their side, and shared desire to restore order, that the whole truth is revealed in ways no one expected or predicted, and threatens more than one girl?s life.
If Clyde?s going down?he?s taking everyone with him?if not shoving them in first!
The lessons Biankha learns?that is revealed in these pages?over time. The theme to this she discovered early on. Though the grass may be exciting and pleasant elsewhere?sometimes, the lawn at home is just greenest.

Dreams of a Silver Age
Xander Logan was an average man living an average life. Well. Average for Earth ? a planet invaded so often by would be world conquerors, super villains, alien invasions, dimensional doppelgangers, and self replicating robots that most cities have been rebuilt several times over. But one day, Xander was catapulted out of his normal life and into the rarefied heights of superheroism when a chunk of alien nanotech fell from the sky and smashed into his chest.

Now, as the hero Archive, he has six million digitized aliens living in his brain and body that can lift several quintillion tons, fly faster than the speed of sound, and can soak an incredible amount of damage.

In this series of four stories, Archive finds himself struggling with a challenge that his alien allies and incredible abilities have no defense against...a new girlfriend! Specifically, Madeline Deinhardt: Super villain, super genius, and most worryingly of all, a super cutie. Arrayed against the unlikely duo is a colorful cast of villains: The god Zeus, an ancient Kandarian demon, the ossified bureaucracy of the Confucian afterlife, alien invaders, the personification of Entropy, and the most terrible threat of all?

Xander?s disapproving parents.

DREAMS OF A SILVER AGE is a 55,000 word long anthology of erotic superhero action!
Endless Stretch of Blue
Lorenzo Moretti and Damon Blackwell have never met, but they're tied together by the same tragedy. They were both there that night. They each lost someone they loved. They've been living as shells of their former selves ever since. Running into each other and realizing their shared pasts? Pure serendipity.

Being together is a tingle at the base of Enzo's spine, a comfort that settles into Damon's bones. No one understands what they went through the night the club caught fire--until now. For the first time, they have someone to lean on, someone who knows all the right things to say and when to say nothing at all. Neither of them has been with another man before, but their shared connection grows from friendship and explodes into something more, something raw and desperate and real. Now, they're dealing not only with their pasts, but their new relationship, the one thing that calms their internal storms.

Enzo and Damon might not know much else, but with every touch, with every word, and every night spent exploring each other's bodies, they know they're in love. They keep each other going, show each other what happiness really is.

But love alone can't get them through. Damon and Enzo must decide if they really have what it takes to work through their trauma and fight for the happily ever after that's waiting just on the horizon.
Summoner 7
Gryff and his friends have spent the last two years battling constant rifts and hunting down ancient ciphers, but now that they?re starting to get some answers, only more questions arise.

Gryff will have to be on the top of his game to stay ahead of betrayals, political coups, and goddess monsters from the shadowscape attempting to seduce him.

Keeping Her Curves: A billionaire romance, Ian & Juno's story
?Plus-size model Juno Bell breaks into billionaire?s mansion estate.? I can already see the social media headlines now?

Of course, with my luck, it isn?t the evil paparazzi who catch me in the act. It?s billionaire Ian Dekker himself. And weirdly enough, he?s amused by the whole thing (this time?let?s not get into the last three times?the man really needs better security). He even takes a photo of me on his phone in all my breaking-and-entering glory as a souvenir.

This whole thing is going to kill my career, I just know it. But I don?t care. Saving my dad?s big cat rescue from being demolished by Dekker and his big property development plans is the goal. My parents already endured enough at the hands of another rich guy without a conscience. Preventing it from happening again is the only thing that matters.

Only, Ian?s different from the other life-ruining billionaire. Still richer than sin. But different. He?s actually willing to help my family.

And what he wants in exchange?is me.

Previously published as Owning Her Curves (c) 2017 with edits throughout.

Note that unlike most of the other 2019 catalog re-publications with extensive revisions, this one does not have a new/different extended ending because the one it had was already a pretty great fit. :)
Million Dollar Marriage

From New York Times bestselling author Katy Evans comes a hot romance about two strangers and their race to fall in love.

If someone had bet Nell a million dollars that she would be saying ?I do? to a complete stranger on national television, she?d have called them crazy, but with her crushing student loan payments sending her deep into the red, she?s out of options. This should be nothing more than a business transaction?until she sets eyes on her groom, and everything changes.

The game is on the instant Luke spots Penelope ?Nell? Carpenter. He?s out for the money, yes, but getting a little dirty with Nell doesn?t sound too bad either. Everyone knows he?s not the marrying kind, so it?s a good thing it?s just for show. God knows he?s the worst guy his pretty wife should pick for real.

They have nothing in common, but if they want the grand prize, they?ll have to beat out eight other couples. Proving that total opposites attract should be easy enough?as long as they don?t fall in love in the process.
Whatever Happens
Violet Page is having a rough time. This former popular girl is lost. Her parents uproot everything after her younger sister?s suicide, moving states away to escape the lingering pain of loss. She doesn?t fit in anywhere, but finds herself strangely drawn to the boy she watches view the world through a telescope.
Finnley Crawford isn?t your typical boy next door. Being autistic has always set him apart from kids his age. None of them quite knows how to approach him or interact, leaving him only one friend in the form of his support dog. His lack of friendships lead him to a unique love of space and aspirations of one day reaching the stars. For in the stars, he sees a peace and beauty he can?t find on Earth.
The more time these two seemingly opposite teenagers spend together, the more they learn it isn?t what?s on the outside that counts. So much can be found on the inside if you only care to look.


Harvard Classics: Complete 51-Volume Anthology: The Greatest Works of World Literature
Madison & Adams Press presents to you this meticulously edited collection of essential works to read, prepared by Dr. Eliot, the longest running president of the Harvard University:
V. 1: Franklin, Woolman & Penn
V. 2: Plato, Epictetus & Marcus Aurelius
V. 3: Bacon, Milton's Prose, Browne
V. 4 Complete Poems by John Milton
V. 5: Essays & English Traits by Emerson
V. 6: Poems and Songs by Robert Burns
V. 7: The Confessions of Saint Augustine & The Imitation of Christ
V. 8: Nine Greek Dramas
V. 9: Cicero and Pliny
V. 10: The Wealth of Nations
V. 11: The Origin of Species
V. 12: Lives of the Noble Grecians and Romans
V. 13: Aeneid
V. 14: Don Quixote
V. 15: Bunyan & Walton
V. 16: The Thousand and One Nights
V. 17: Folklore & Fable: Aesop, Grimm & Andersen
V. 18: Modern English Drama
V. 19: Goethe & Marlowe
V. 20: The Divine Comedy
V. 21: I Promessi Sposi
V. 22: The Odyssey
V. 23: Two Years Before the Mast
V. 24: Edmund Burke: French Revolution?
V. 25: J. S. Mill & T. Carlyle
V. 26: Continental Drama
V. 27: English Essays: Sidney to Macaulay
V. 28: Essays: English and American
V. 29: The Voyage of the Beagle
V. 30: Scientific Papers
V. 31: Benvenuto Cellini
V. 32: Literary and Philosophical Essays
V. 33: Voyages & Travels
V. 34: French & English Philosophers
V. 35: Chronicle and Romance
V. 36: Machiavelli, Roper, More, Luther
V. 37: Locke, Berkeley, Hume
V. 38: Harvey, Jenner, Lister, Pasteur
V. 39: Prefaces and Prologues to Famous Books
V. 40: English Poetry 1: from Chaucer to Gray
V. 41: English Poetry 2: from Collins to Fitzgerald
V. 42: English Poetry 3: from Tennyson to Whitman
V. 43: American Historical Documents
V. 44: Sacred Writings 1: Confucian, Hebrew & Christian
V. 45: Sacred Writings 2: Christian, Buddhist, Hindu & Mohammedan
V. 46: Elizabethan Drama 1: Marlowe & Shakespeare
V. 47: Elizabethan Drama 2: Dekker, Jonson, Webster, Massinger, Beaumont and Fletcher
V. 48: Thoughts, Letters & Minor Works of Pascal
V. 49: Epic and Saga
V. 50: The Editor's Introduction & Reader's Guide
V. 51: Lectures
Chasing Her Curves: A billionaire romance, Hawk & Ginny's story (Irresistible Curves Book 1)
Tough Texas girl meets determined New York billionaire... May the most stubborn one win.

Ginny: I swear, the man has got some kind of professional billionaire player handbook he's operating out of. Not to mention a truckload of tenacious swooniness going for him. But I've got my reasons for keeping my guard up. He's good. Too good. And if I don?t watch myself, I'm going to end up tripping and falling right on his...

Hawk: I swear, the woman doesn't just have her defenses up, she's got a fully armed artillery pointed straight at my balls. She's sweet though, underneath all the cactus-like prickliness. Smart, too. Convincing her to come work for me was step one. And step two? Hell, let me just focus on surviving step one with all my favorite body parts intact first...


The Irresistible Curves Collection
Chasing Her Curves (Hawk & Ginny)
Capturing Her Curves (Shane & Velda)
Claiming Her Curves (Blake & Pippa)

This collection of steamy & sweet standalones contains hot alpha billionaires just wanting to give their sweet curvy girls the HEAs they deserve.

Previously published as Texas Curves (c) 2012 with revisions throughout, newly added content, and an extended ending.
Birds of a Feather
A collection of fiction and nonfiction animal stories by NCPA authors and poets. All kinds of animals, a wide variety of writing styles, something to please every animal lover.
Beast Mode: A Space Opera Adventure (A Cauldron of Stars Book 3)
A new breed of immortal villains threatens the Cluster...

...and only one man can stop them.

Racing against spooks and space pirates, freighter captain Mike Starrunner embarks on a do-or-die mission to prevent interstellar war.

After the failure of the Fleet's containment operations, the disruptive gene-mod known as the Transcendence is about to fall into the hands of criminals who'll use it to conquer the Cluster. Mike and his crew are the only ones with a chance of catching them in time. Out on their own without backup, they chase the Travelers to a dead planet where a shocking discovery awaits.

When they're betrayed and left for dead, Mike and the crew have only one option left. They must strike at the Travelers' stronghold. Can they overcome the impossible odds and save the Cluster, or will their failure doom human civilization?

Lovers of Iain M. Banks, Alastair Reynolds, and James S.A. Corey will flip for this genre-melding adventure. Find out why readers say this epic space opera has ?insane adventures of improbable heroes!? Don?t wait to get your copy - click the BUY button now!

LURE (The Ball & Chain Thrillers Book 4)

A painting. A memory. A death.

Can safe refuge ever be found?


Mindi Mendrano was a golden goddess with a tennis prowess few had ever seen.

And then she vanished.

Who had the greatest motive to kill her?

Before Cooper Chain can finally get the green light to pen his first book -- a biography on a once-famous tennis phenom -- he must find her. If she's still alive.

Can secrets kill?

A man disappears into the bowels underneath the city of Dallas, and Willow Ball can't make sense of it or the odd people she befriends. Does at least one man have an ulterior motive?

Two die the hard way, leaving Willow and Cooper scrambling to see the truth through a haze of lies.

Can secrets kill?

Retracing every aspect of Mindi's former life, team Ball & Chain uncover a key to her past. But will it unlock memories that create the ultimate time bomb?

The very existence of a hidden society is on the line -- and one man will either force their loyalty or recreate one of the deadliest events in modern history.

Can secrets kill?

Cooper and Willow have one chance to stop the killing and save a life. But will they be too late?



Get LURE now!



You'll love this Ball & Chain thriller if you're a fan of the Fox & O'Hare novels by Janet Evanovich and Lee Goldberg, Michael Connelly's Ballard and Bosch, David Baldacci's King and Maxwell, Tess Gerritsen's Rizzoli and Isles, or the TV show "Castle."

Don't miss out on all the Ball & Chain Thrillers:
MERCY - Book 1
FEAR - Book 2
BURY - Book 3
LURE - Book 4
PREY - Book 5
Til Valhalla: An Ember War Novel

War is a crucible. Valhalla awaits the worthy.


On the battlefield of the future, armored mechs can turn the tide of any battle. With a nation under threat, a single small force of Armor joins the fight to hold the line against a merciless horde bent on total domination.

Chief Amos Roy?a young soldier haunted by the loss of his brother to the enemy?is thrust into the fight before he?s ready. War is a harsh teacher, and his fellow Armor are just as wary of him as they are the foe.

When the enemy unleashes a mobile battle station with the power to annihilate cities, Roy must prove himself to veteran Armor that he?s worthy to fight beside them. Can battle forge a team that will stop the enemy?s super weapon?

For here the Armor will find the Iron in their hearts and the spirit to win any war. Even if nothing but embers of defiance remains.

Til Valhalla is a military science fiction novel written by the Dragon Award winning and Nebula Nominated Richard Fox. Read it now!



Q&A
This is part of the Ember War universe?
Til Valhalla is a prequel to the first series, and if you?ve not read an Ember War book yet, you?re in luck! You can start here with no worries.

Will this book have characters we know from the main series?
Yes, but only in cameos. The story follows all new heroes in their fight to save Australia.

Her Wicked Angel (Her Angel: Eternal Warriors paranormal romance series Book 3)
The King of Demons and the Devil?s right hand man, Asmodeus is a dark angel born of evil and created for destruction. When his master orders him to venture into the mortal world and retrieve a female for him, he seizes the chance to leave Hell for the first time, uncaring of what the Devil has planned for her? until he sets eyes on the most beautiful woman he has ever seen?a female who awakens new feelings within his black heart, unleashing passion so intense that it controls him and desire he cannot resist.

He will not let his wretched master have her. She will belong to him.

Liora is a witch with a bad reputation and an obsession with fighting demons. A mission gone wrong sees her sent to Paris to cool off, but when a dark and deadly warrior with a gaze of golden fire lands in her life, she ends up burning hotter than Hell for the wicked angel. Nothing will stand between her and the immense, forbidding male. Not her cousin. Not Asmodeus?s sworn enemy and twin, Apollyon. And certainly not the Devil.

Caught up in a tempest of danger and soul-searing passion, can they survive against the odds and seize their forever after?


No Cliffhangers. No cheating. Just happily forever afters guaranteed to melt your heart and set it racing!

Discover the passionate, possessive and protective warriors of the Her Angel world from NYT best-selling paranormal romance author Felicity Heaton as they fight to shield the women they fall in love with from a dark world of demons, angels and vampires.

Books in the Her Angel: Eternal Warriors paranormal romance series:
Book 1: Her Guardian Angel
Book 2: Her Demonic Angel
Book 3: Her Wicked Angel
Book 4: Her Avenging Angel
Book 5: Her Sinful Angel


Don't miss the previous series in this world too!

Books in the Her Angel: Bound Warriors paranormal romance series:
Book 1: Dark Angel
Book 2: Fallen Angel
Book 3: Warrior Angel
Book 4: Bound Angel
Dungeon Enslaved: Dark Dungeon's Revenge I
Narian, son of Nurien, wakes up as a dark dungeon and the last thing he can remember is being betrayed and killed along with his wife and family.

Two thousand years ago.

His mind is awake, and he thirsts for revenge, but his dungeon crystal is merely a puppet to the enchantments that enslave him. He?s still a slave of those that betrayed him all those years ago. If he ever wants vengeance, he needs to figure out how he can grow without being found out, and free himself before he can pursue vengeance.
If he?s caught, it?s either back to slavery, or oblivion. His eternal soul is on the line.

Warning: This book contains adult situations and just a few explicit sex scenes. This is the first book of a trilogy.

Dead By Morning
The Darkest Sins

He begins his work just before dawn, wielding a knife with the precision of a surgeon. Cunning and meticulous, he's always in control. Mercy is not an option. . .

Will Always

Maleah Purdue is tough, outspoken, and completely dedicated to her work at the Powell Security Agency. But her fearless exterior shatters when a madman begins killing her colleagues one by one, mimicking a notorious serial killer already behind bars. Working alongside top profiler Derek Lawrence, Maleah will do anything to find the murderer, even if it means playing a psychopath's twisted mind games.

Come To Light

No one connected to the Agency is safe. No one is beyond suspicion. For as Maleah and Derek piece together the clues, they uncover a chilling legacy of lies and brutal vengeance--and a killer who has been hiding in plain sight all along. . .
Sandman Vol. 10: The Wake - 30th Anniversary Edition (The Sandman)
In the final SANDMAN tales from issues #70-75 of the acclaimed series, Morpheus makes the ultimate decision between change and death. As one journey for the Endless ends, another begins for the Lord of Dreams and his family. It?s a wake in which friends and loved ones, relatives and rivals, fleeting lovers and immortal enemies gather to pay their respects and to mourn their loss.
The Bezos Letters: 14 Principles to Grow Your Business Like Amazon
The Bezos Letters lays out the fourteen leadership principles that Amazon uses every day by examining Jeff Bezos? personal letters to shareholders.


Jeff Bezos created Amazon, the fastest company to reach $100 billion in sales ever, making him the richest man in the world. Business owners marvel at Amazon?s success, but don?t realize they have the answers right at their fingertips as Bezos reveals his hidden roadmap in his annual letters to shareholders. For the first time, business analyst Steve Anderson unlocks the key lessons, mindset, principles, and steps Bezos used, and continues to use, to make Amazon the massive success it is today. Steve shows business owners, leaders, and CEOs how to apply those same practices and watch their business become more efficient, productive, and successful?fast!
The Cowboy Gangster: Badass Collection (4-Book Bundle)
The Cowboy and his ?posse? have little regard for those who take pleasure is abusing children or using them for leverage. Children are innocent, precious gifts from God?and the abusers are about to discover that the merciless receive no mercy.
Check out the ?retribution? in this compilation of books that continue The Cowboy Gangster series.
Collection contains the four follow-up novels to original Cowboy Gangster series:
- PRECIOUS JULES
- THE INNOCENT
- HOPE
- REAPER

*WARNING: Contains graphic violence, strong language, and explicit M/M sexual scenes and situations. 18+ readers only.

**TRIGGER WARNING: Contains depictions of sexual, physical, verbal, and emotional abuse which may be triggers for some readers. Contains scenes and situations of child sex trafficking. DOES NOT in any way represent child abuse or sex trafficking as acceptible. Book condemns ALL FORMS of abuse.


The King: A Wicked Novella
From #1 New York Times and USA Today bestselling author Jennifer L. Armentrout comes the next installment in her Wicked series.

As Caden and Brighton's attraction grows despite the odds stacked against a happily ever after, they must work together to stop an Ancient fae from releasing the Queen, who wants nothing more than to see Caden become the evil Prince once feared by fae and mortals alike.

**Every 1001 Dark Nights novella is a standalone story. For new readers, it?s an introduction to an author?s world. And for fans, it?s a bonus book in the author?s series. We hope you'll enjoy each one as much as we do.**

Footloose (The MatchUp Collection)
He was a clinical psychologist who specialized in unraveling the motivations of the twisted killers who wanted to express themselves again and again. She was the kind of detective for whom justice matters more than any other consideration?

In this short story from the thrilling anthology MatchUp, bestselling authors Val McDermid and Peter James?along with their popular series characters Tony Hill and Roy Grace?team up for the first time ever.
Second Treatise of Government
Two Treatises of Government or Two Treatises of Government: In the Former, The False Principles, and Foundation of Sir Robert Filmer, and His Followers, Are Detected and Overthrown. The Latter Is an Essay Concerning The True Original, Extent, and End of Civil Government is a work of political philosophy published anonymously in 1689 by John Locke. The First Treatise attacks patriarchalism in the form of sentence-by-sentence refutation of Robert Filmer's Patriarcha, while the Second Treatise outlines Locke's ideas for a more civilized society based on natural rights and contract theory.
First Awakening (Diablo Falls Paranormal Short Story)

Fate will not be denied ? no matter how hard he tries.
On the trail of a supernatural killer, Paranormal Crimes Operative Beckham Carter lands in Diablo Falls and right in the crosshairs of his Fated Mate, Lyric Johnson.
Lyric doesn?t know what she is and Beckham isn?t interested in teaching her the shifter ways but when danger comes for them both, they must work together or die fighting an ancient evil.


Welcome to Diablo Falls, where the world of the supernatural is out in the open, and where fangs, fur, and magic are the norm. Join the authors of Bite Club and meet those who are experiencing paranormal firsts in our growly, filthy collection of thirteen steamy ?First Time? short stories.
Because we all know? you never forget your first.

I Shall Survive Using Potions! Volume 3
Kaoru has been reincarnated in another world and receives a cheat ability that allows her to create potions as an apology for her death. After creating a commotion wherever she goes with her powers and calling upon the Goddess Celes to create miracles, her travels have led her to the Kingdom of Jusral. She opens up a medicine shop there and finally strives to live a quiet life selling her medicinal potions...but her medicine is so effective that even the army and nobles come rushing in!

The third volume of the super popular series arrives! What sort of miracles will Kaoru the "friend of the Goddess" cause this time?
Deserves to Be Dead (The MatchUp Collection)
Virgil?s gaze swept up and down the river as he stood over the body and listened?

In this short story from the thrilling anthology MatchUp, bestselling authors Lisa Jackson and John Sandford?along with their popular series characters Regan Pescoli and Virgil Flower?team up for the first time ever.
Second Treatise of Government
Two Treatises of Government (or Two Treatises of Government: In the Former, The False Principles, and Foundation of Sir Robert Filmer, and His Followers, Are Detected and Overthrown. The Latter Is an Essay Concerning The True Original, Extent, and End of Civil Government) is a work of political philosophy published anonymously in 1689 by John Locke. The First Treatise attacks patriarchalism in the form of sentence-by-sentence refutation of Robert Filmer's Patriarcha, while the Second Treatise outlines Locke's ideas for a more civilized society based on natural rights and contract theory.
Why Go Home?: Series Smashup
Why Go Home? The Series
Book 1 How long have I been here?
Book 2 Jay and Ankh?Finally
Book 3 A Madman?s Rollercoaster Derails
Book 4 Anyways?Moving on Now
About Series (Books 1-4)
Biankha has enjoyed a life all her own for near a decade. College in the city a state away, a tiny apartment, a mundane job she enjoyed?all a place for her to leave the responsibility of magic behind?and not just because of the human neighbors.
However?she?s forever tied to her home because of duties required of the high position she was gifted in life. A home she did all she could to escape for a taste of freedom and peace?only never setting a return date.
Her bloodline produces one heir per generation to serve as ?The Universal Librarian?Keeper of Ancient Knowledge?. A high, respected position to all supernaturals?and coveted prize for cons and thieves.
Currently her mother?s job in the small community she had no issue waving goodbye to. A mix of supernaturals owning nearly the entire town as suburbanized mob-bosses, retired elders, former bosses, and a dash of humans to keep up appearances. The All-American ?human? dream with the modest homes, safe streets, and schools not filled to max capacity.
The bonus of that position, returning to ?take her place at the elite table??the gods designed specifically for her a guardian to ensure her safety for life. As her father is for her mother. Although, Biankha is only part of a generation as never seen before. Yet Ancients prophesized their existence?one day.
The special bonus for Biankha?s return to duty?her guardian may be the boy she never got over. The ?bar? she set for all men she met. Not another man out there had a smile reserved for only her?nor eyes only she could see into his soul.

Jay, best friend of her older brother, became the live-in student her father must train not knowing who would be her true guardian in this life. He joined her family following the death of his father and subsequent abandonment of his own mother.
Friends for life became the crush that intertwined their hearts, building the foundation for what was to come much later. Revelations of their teenage secret affair fueled initially by youthful lust later exposes a bond unbreakable by even them.

A late night call from her mother in jail pulls Biankha back to the circus of home she?d been avoiding...and later has her questioning why she left. Until a semi-retired council elder and ?part-time boss? of his own empire stand to be their greatest nemesis?the same man that landed both of her parents in a human jail.
Biankha must help the family hold everything together?keep her parents out of prison?and get this guy for daring to mess with her family in the first place. Plans do change when they learn that his sights have been set on her and her magic, all along.
The twisted labyrinth of a single madman?s design uncovered a piece at a time?one fight at a time?until the puzzle can be successfully solved. The man they know as Clyde must be stopped before he takes out Biankha, her guardian, and family. Possibly wiping out their entire community too.

A comical, action packed look at supernaturals born and chosen to create a large extended family Biankha herself never understood the reach. Exposing their business model and way of life close to that of a 1950?s mob movie helped get a few cards on the table.
With the help of ?cooperating? neighbors, fellow hometown business owners with a similar thorn in their side, and shared desire to restore order, that the whole truth is revealed in ways no one expected or predicted, and threatens more than one girl?s life.
If Clyde?s going down?he?s taking everyone with him?if not shoving them in first!
The lessons Biankha learns?that is revealed in these pages?over time. The theme to this she discovered early on. Though the grass may be exciting and pleasant elsewhere?sometimes, the lawn at home is just greenest.

All Roads Lead to You (Stay Book 3)

All bets are off in this heartfelt romance by New York Times bestselling author Jennifer Probst.

Happily single, Harper Bishop trusts in only one passion?her rescue farm and healing her thoroughbred, Phoenix. Her dream is to lead him to the Triple Crown. But how unreachable is it without experience or help? A handsome new guest at her family?s B&B has what it takes to make it come true. And with his irresistible brogue, warm smile, and soothing touch, he?s a major distraction.

After a bitter betrayal, horse trainer Aidan O?Connor has fled Ireland for a vacation in New York?s Hudson Valley. When he sees the horse with the fighting spirit, he?s inspired with a new goal: to train Phoenix to win. He?s also facing an unexpected new challenge: his feelings for Harper.

How can she dare to open her heart to a man who?ll be there only long enough to break it?

So Harper and Aidan agree: try to keep it professional, and focus only on Phoenix and the finish line. But along the way, they could also learn a few lessons in love, trust, and taking chances. And, as painful as it promises to be, saying goodbye.
The Fat Lady's Ghost
A young art student catches a thief?and finds her soul mate?in this charming, early YA novel from the million-selling ?mistress of the ?cozy? mystery? (Los Angeles Times).
 
Possessed of cool common sense and burning ambition, nineteen-year-old Corin Johansen leaves home to attend a prestigious art school in Boston. But Corin never met anyone back in Proctor?s Crossing, Pennsylvania, like the larger-than-life landlady at her new boardinghouse. A former circus star known as Daring Dina who trained lions and leopards under the big top, Madame Despau-Davy now contents herself with teaching her four beloved pet ocelots tricks in the kitchen.
 
Corin soon learns the boardinghouse kitchen is supposedly haunted by the ghost of the Fat Lady from the circus, Dina?s old friend Rosie Garside. Corin is skeptical, but when she cooks, she can?t shake the feeling she?s being watched.
 
The tall redhead has also caught the eye of some of the young male boarders: playboy Jack Banks and standoffish but gifted art student Alex Bodmin. When Corin discovers jewelry hidden in the haunted kitchen and hears the real story of how Rosie met her demise, she begins to suspect one of them may be a jewel thief?and possibly a murderer.
A Charming Misfortune: :A Cozy Paranormal Mystery (A Magical Cures Mystery Series book 12)
Welcome to Whispering Falls, where magic and mystery collide.

Bubble... Bubble...

Summer in Whispering Falls is in full swing.

Cures and trouble...

When a local Audubon Society hears a very rare and nearly extinct bird species is seen in Whispering Falls, in Petunia Shrubwood's head of hair of all places, the society comes to Whispering Falls bound and determined to find the rare bird.
Petunia will go to any lengths to keep her animals safe...after all, they are the lost souls of those who have passed.

Magic stirs...

The Karima sisters are haunted by a ghost that demands they help him cross to the other side, only the ghost's human form is not dead...yet.

And troubles double...
After one of the Audubon Society members is found dead, Petunia Shrubwood becomes the number one suspect.

June Heal is going to have to use some very special magic if she's going to get Petunia off the hook before another person in the Audubon Society becomes extinct...like the bird they are hunting.

Dire Wolves (Box Set) (Dire Wolves Multi-Author Book 1)
Blind Spot by Cynthia Sax: Years ago, Pavel lost his eye, three members of his pack and his position as alpha. Can Maggy help him find a reason to live again?

Whiteout by Shelby Morgen: Zan gives John a reason to want to live as a man again. But before he can make that kind of promise, he's got unfinished business to take care of.

Silence by Lena Austin: Noel Miller, a vampire with a few scars of his own, wants to be more than Cam's sign language interpreter. If only the werewolf will let him into his life -- and heart.

White Heat by Shelby Morgen: Heather Grant's got far too much experience working with stubborn males. She figures it would serve both Alphas right if their pride blows their cover. But someone's got to salvage the mission.
Evelyn (Charleston's Leading Ladies Book 1)
Evelyn?Eva?Lacroix is desperate for a fresh start after her life goes fubar, thanks to her drug-dealing boyfriend getting busted. She hadn?t even known what he was up to, but no one will believe she?s innocent when all signs point to her.
Time for a location change.
Eva starts her new life at the side of the road, hitchhiking in the kind of heat that would melt steel and nearly her resolve.
Never one to pass up a chance to help a damsel in distress, Ace Waris picks her up on his way to Charleston. But he quickly learns this damsel is on the run from the law. Ace promises to help her, but could use a favor in exchange if she's willing: he needs a little help with a rival. Can Eva be the distraction?
At first, Eva feels it's a fair trade, but something doesn?t add up. Distrustful of Ace, she seeks out his enemy, Loïc Courteau, to discover the truth. That truth? Not at all anything she might have dreamed up.
It?s not about revenge, but a sensual game with high stakes, and she?s the new pawn.
What the boys don't know is that Eva is not willing to lie down for anyone. Maybe it's time the boys of Charleston were put in their place.
The Darkest Assassin: A Lords of the Underworld Novella
From New York Times and USA Today bestselling author Gena Showalter comes a new story in her Lords of the Underworld series?

Fox is a demon-possessed immortal with many talents.
--Ability to open portals?check
--Power to kill the most dangerous Sent Ones?check
--Scare away any man who might want to date her?mate
Now, the keeper of Distrust has been marked for death, a winged assassin with rainbow-colored eyes tracking her every move, determined to avenge the males she accidentally decimated. If only she could control the desire to rip off his clothes?

Bjorn is a fierce warrior with many complications.
--Tragic, torture-filled past?check
--A wife he was forced to wed, who is draining his life force?check
--Ever-intensifying desire for the enigmatic Fox?mate
Never has he hesitated to exterminate an evil being. Until now. The sharp-tongued female with a shockingly vulnerable heart tempts him in ways no one else ever has, threatening his iron control.

But, as Fate itself seems to conspire against the unlikely pair, both old and new enemies emerge. And Fox and Bjorn must fight to survive.

And learn to love?

**Every 1001 Dark Nights novella is a standalone story. For new readers, it?s an introduction to an author?s world. And for fans, it?s a bonus book in the author?s series. We hope you'll enjoy each one as much as we do.**

Reunited in Walnut River & A Matter of the Heart: A 2-in-1 Collection
BESTSELLING AUTHOR COLLECTION

Reader-favorite romances in collectible volumes from our bestselling authors.

MERGER OR A MARRIAGE

To snag a coveted promotion, financial whiz Anna Wilder has to close one last important deal: the takeover of her hometown hospital, Walnut River General. Black sheep Anna never felt like she fit in to the respected Wilder clan, and now her job is making the proposed merger personal?especially after she meets her opponent in the boardroom!

Richard Green is the savvy attorney?and ex-love?determined to foil her plans. After one unbelievable kiss years ago, Anna ran far away from her home, her insecurities and the man who made her pulse quicken. But perhaps her return is a second chance in disguise. Can Richard convince Anna that this merger is bad business?and take over her heart instead?

FREE BONUS STORY INCLUDED IN THIS VOLUME!

A Matter of the Heart by USA TODAY bestselling author Patricia Davids

Operating on a sick little boy is Dr. Nora Blake?s responsibility. Answering Robert Dale?s questions about the surgery is not. Granted, the handsome reporter truly seems to care, and there is one question she just might answer with a joyful yes?

Previously published.
The Seekers (Krewe of Hunters Book 28)
THE TRUTH IS SCARIER THAN FICTION

Keri Wolf has joined the crew of The Seekers, a show that searches for paranormal phenomena, as they explore a supposedly haunted old inn on the road between Philadelphia and Harrisburg. The place is famous for its warm welcome?and infamous for being the site of an ax murder rampage in the 1920s. They?ve barely begun when a very real dead body is discovered in the basement. As a nonfiction author, Keri is supposed to be the rational one, but she can?t explain a terrifying apparition that seems to be both a threat and a warning.

Former detective Joe Dunhill knows what she?s going through?the strange gift of being able to see and talk to the dead is a struggle he shares. A new member of the FBI?s Krewe of Hunters, he?s on the team investigating the disturbing death. The town is steeped in old-fashioned superstition, and the deeper Joe and Keri plunge into the dark secrets of the inn, the closer they get to a devastating truth. Will a bloody history be repeated? Or can the spirits of the past reach out to stop a killer?
Fighting For Her (Wilde Ways Book 5)
Beauty and the Beast? Nah?this isn?t some sweet fairy tale. FIGHTING FOR HER is about danger, action, and a whole lot of hot romance.

He?s been called a beast?and he likes the title.

Rick Williams is big, bad, and not someone you want to have as an enemy. As an agent with Wilde Securities, his job is to kick butt and take names. Protecting and defending?that?s part of his package deal, but his cases don?t usually involve him protecting someone like her.

A crime princess with a body made for the sweetest sin.

Kathleen O?Shaughnessy is the daughter of an infamous mob boss. Her father made sure that she was locked away from the world so Kat didn?t exactly have easy street growing up. Now that her father is dead, she?s suddenly out on her own?and she?s the target of every enemy that her father made in his very long career.

Keep the princess alive. Keep his hands off her.

The government wants to use Kat as a witness to take down what?s left of her father?s organization. To do that, though, Kat has to stay alive. She?s not big into the whole witness protection scene. Boring guys in cheap suits aren?t her thing. Kat needs protection that?s a bit?Wilder. Good thing Rick is up for the challenge. One look at Kat, and her protection?and her pleasure?are at the top of his to-do list.

It?s not the beast that needs taming. It?s the princess.

There are seven days until the trial. Seven days in which Rick has to keep Kat at his side day and night. It should be an easy enough task?but when the bullets start flying and they have to go on the run, Rick finds out that the protected ?princess? isn?t who he thought. Kat is about to wreck his world, and it?s gonna be one heck of a wild battle.

He?ll do whatever it takes?

He?ll fight hard and he?ll fight dirty to keep her alive. And he?ll also fight with every bit of his strength to win Kat?s heart. The beast is falling hard and fast?and his princess holds his battered heart in the palm of her hand.

Author?s Note: Are you up for a twisted and hot take on a wild fairytale? Rick might be a fierce beast, but when the man falls, he falls hard. Prepare for an alpha hero, dangerous fun, hot romance, and some bad guys that are on the scary side. FIGHTING FOR HER is a stand-alone read, no cliff-hangers.
The Wolf's Call (Raven's Blade Novel, A Book 1)
VAELIN AL SORNA RETURNS

Anthony Ryan's debut novel Blood Song?the first book of the Raven's Shadow series?took the fantasy world by storm. Now, he continues that saga with The Wolf's Call, which begins a thrilling new story of razor-sharp action and epic adventure.

Peace never lasts.

Vaelin Al Sorna is a living legend, his name known across the Realm. It was his leadership that overthrew empires, his blade that won hard-fought battles - and his sacrifice that defeated an evil more terrifying than anything the world had ever seen. He won titles aplenty, only to cast aside his earned glory for a quiet life in the Realm's northern reaches.

Yet whispers have come from across the sea - rumours of an army called the Steel Horde, led by a man who believes himself a god. Vaelin has no wish to fight another war, but when he learns that Sherin, the woman he lost long ago, has fallen into the Horde's grasp, he resolves to confront this powerful new threat.

To this end, Vaelin travels to the realms of the Merchant Kings, a land ruled by honor and intrigue. There, as the drums of war thunder across kingdoms riven by conflict, Vaelin learns a terrible truth: that there are some battles that even he may not be strong enough to win.
Shelter for Koren (Badge of Honor: Texas Heroes Book 14)
Discovering your ex is a serial-killing religious zealot would put anyone off dating for a good long while. That?s where Hudson ?Taco? Vines?s head is at when he meets Koren, a woman who looks a little too much like his ex for comfort. But he can?t deny their attraction, and the more he gets to know her, the more Taco realizes how different Koren is from his ex, in all the best ways. It?s not long before he?s feeling things for her that he?s never felt for anyone, ever. After the drama of his last relationship, maybe this is his reward?a supportive, comfortable life with a woman he?s coming to love.?

Koren Garner is no fan of drama, and it certainly seems Taco and his friends have all seen more than their share. So you?d think meeting him for the second time at the scene of her own car accident would be enough to warn her away. But Koren can?t resist the sexy firefighter. A little drama might be worth the risk?even when an unknown threat starts targeting Taco?s friends. Someone?s setting fires, and the danger?s escalating with each blaze. Koren and Taco can only pray the culprit is caught before their relationship?and their lives?go up in smoke. ??

** Shelter for Koren is the 14th book in the Badge of Honor: Texas Heroes Series. Each book is a stand-alone, with no cliffhanger endings.
The Bride & the Exorcist Knight Vol. 4

FINAL SHOWDOWN!

Now that Anne and Haru have the approval of the Vellman family, Haru wishes to ask Anne?s parents for their blessing. But Anne?s family turns out to be the least of their worries once Mephisto shows up, intent on finally making Anne his bride! Will Haru and Anne defeat him and live happily ever after, or will the true nature of Anne?s curse tear them apart?
Hidden (The Silverton Chronicles Book 3)
Heidi?s gone; her body lies curled up at my feet. Despite the ache inside my chest, it falls to me to alert our alpha and maintain calm within the pack. Those are rules I vowed to obey.

Yet when my vampire neighbor Eli flashes his investigator?s badge, insisting Heidi?s death wasn?t the first, I join his hunt for the murderer instead.

Eli should come with a warning label, though. Not only does he flaunt his distaste for authority, he?s also an incorrigible flirt?catnip to a single guy like me.

Lead after lead, we canvass the rainy streets of Silverton, CA, driven by a single goal. Tonight, the killing will end.


**This is the third book in The Silverton Chronicles and is based on the novella of the same name. Heat rating's 1-2, which means smooching and whatnot. Reading time's about 5 hours; longer if you make yourself cups of tea between the chapters.**
Risking It All (Highland County Heroes Book 5)
A woman struggling.
A new job.
More than she ever thought she'd find.

Widowed with four young children, Nancy was left broken beyond words She's struggled to rebuild her life and herself so she and the kids can move on. But she never thought about meeting someone new. How could she love anyone without betraying the husband she lost fighting for their country?
Thorne has been teaching for years. He loves his job, but doesn't take time for much else. The first week of school a new teacher started in the classroom across the hall. She's not the usual fresh out of school twenty three year old teacher they usually get at Blackjack High. She?s older and the sadness in her eyes, speaks to him, but he can tell she's not ready for anything but friendship.
Read Risking It All now to find out if Nancy and Thorne can make it through the tangle of emotions trying to keep them apart.

Infoquake (Jump 225 Trilogy Book 1)
Natch is a master of bio/logics, the programming of the human body. He's clawed and scraped his way to the top of the bio/logics market using little more than his wits. Now his sudden notoriety has brought him to the attention of Margaret Surina, the owner of a mysterious new technology called MultiReal. Only by enlisting Natch's devious mind can Margaret keep MultiReal out of the hands of High Executive Len Borda and his ruthless armies. To fend off the intricate net of enemies closing in around him, Natch and his apprentices must accomplish the impossible. They must understand this strange new technology, run through the product development cycle, and prepare MultiReal for release to the public?all in three days. Meanwhile, hanging over everything is the spectre of the infoquake, a lethal burst of energy that's disrupting the bio/logic networks and threatening to send the world crashing back into the Dark Ages.

Book 1 in the Jump 225 Series.

About the Jump 225 Series:
?. . . novels chockfull of ideas . . .??Orson Scott Card

?Infoquake is a stunning debut novel by a lucid, precise, and talented new voice in the genre.??SSF World

?Edelman has managed to capture the mania and obsession of internet moguls nicely.??SF Revu

Praise for Infoquake:
?Slick high-finance melodrama and dizzying technical speculation lift Edelman?s SF debut. . . . Bursting with invention and panache, this novel will hook readers for the story?s next installment.? ?Publishers Weekly

?INFOQUAKE should appeal to just about any SF reader, but if you like Herbert?s Dune or any of Stross? work, you should really enjoy this book.? ?SF Signal

Praise for MultiReal:
?Edelman brings fresh air to the technological thriller. . . . MultiReal itself is firmly established as one of the most fascinating singularity technologies in years.? ?Publishers Weekly

?Once you realize that Natch is less Neo than he is Steve Jobs, you?re in for a swell ride.? ?Sci-Fi Weekly

Praise for Geosynchron:
?This smart, idiosyncratic blend of cyberpunk, libertarian entrepreneurship, and social engineering will, I think, stand as a seminal work of 21st century SF.? ?Locus

?Takes the series one level higher, beyond mundanity to true sense-of-wonder SF, so it finally plays on the level of the masters of modern SF.? ?Fantasy Book Critic

At the publisher's request, this title is sold without DRM (Digital Rights Management).
Taking the Veil (The MatchUp Collection)
His throat was slit with the blade of a hunting knife?

In this short story from the thrilling anthology MatchUp, bestselling authors J.A. Jance and Eric Van Lustbader?along with their popular series characters Ali Reynolds and Bravo Shaw?team up for the first time ever.
Bad Case of Loving You: A Contemporary Romance (Flatiron Five Book 6)
Theo knows what's possible...
Because he's learned the hard way what's not. The internationally successful supermodel known as Angel stole his heart forever when she was just Lyssa Monroe. There's never been another woman who could compete?he even loved Lyssa enough to let her walk away when she said it was over. When he sees her again, he's resolved to make one glimpse of her sustain him for another ten years. When she offers him one night together, Theo can't say no?even though he knows a taste will only tempt him to hope for more all over again.

Lyssa has tasted forbidden fruit...
And she can't forget it, no matter how hard she tries. Theo's love is a touchstone for all that is pure and good in the chaos her life has become. When she sees him again, everything is simple for once and only one choice is possible. The secret she keeps from Theo could destroy any chance of a future together, but surely she can keep it hidden for just one more night. Or maybe two. How much will she sacrifice to defend her son?and how far will Theo go to give them a second chance?
Cajun Fried Felony (A Miss Fortune Mystery Book 15)
Venus Thibodeaux had a reputation for being trouble. Some said she started at birth. When she finally left Sinful shortly after turning eighteen, everyone breathed a sigh of relief. When she blew back into town four years later, no one was happy about her return. She immediately launched into her same old scams, picking off Sinful residents with ease before disappearing again as quickly as she?d appeared.

Everyone assumed she?d headed back to New Orleans.

But when an accident at the annual Thanksgiving Turkey Run uncovers her body, everyone Venus took for a ride becomes a suspect. The man at the top of that list sees the writing on the wall and hires Fortune to figure out who killed Venus, before he goes to prison for a murder he didn?t commit. Fortune, Ida Belle, and Gertie start poking around into Venus?s complicated life, hoping to find the killer. And to solve their first official case.

Soul of Stars

The highly anticipated sequel to Heart of Iron, Soul of Stars is a thrilling sci-fi adventure packed with romance, shocking twists, and witty banter, perfect for fans of Six of Crows and Cinder.

Once Ana was an orphaned space outlaw. Then she was the Empress of the Iron Kingdom. Now, thought dead by most of the galaxy after she escaped from the dark AI program called the HIVE, Ana is desperate for a way to save Di from the HIVE?s evil clutches and take back her kingdom.

Ana?s only option is to find Starbright, the one person who hacked into the HIVE and lived to tell the tale. But when Ana?s desperation costs the crew of the Dossier a terrible price, Ana and her friends are sent spiraling through the most perilous reaches of the Iron Kingdom to stop the true arbiter of evil in her world: an ancient world-ending deity called the Great Dark.

Their journey will take their sharp-witted pilot, Jax, to the home he never wanted to return to and the dangerous fate he left behind. And when Robb finds out who Jax really is, he must contend with his own feelings for the boy he barely knows, and question whether he truly belongs with this group of outcasts.

When facing the worst odds, can Ana and her crew of misfits find a way to stop the Great Dark once and for all?
After Midnight: Tales from the Graveyard Shift
The curtain rises on this collection of twisted tales, revealing the words of bestselling thriller author Lee Child. Child sets the stage for a series of mysterious and strange goings-on that occur between the hours of midnight and dawn ... the graveyard shift. Contributing authors in this first anthology produced by the Writers' Police Academy include bestselling mystery and crime authors, top television writers, true crime experts, and more.

Including stories from Heather Graham
Phoef Sutton, Robin Burcell, Allison Brennan, Carrie Stuart Parks, Lisa Klink, RJ Beam, Joe Bonsall, Katherine Ramsland, Denene Lofland, Michael A. Black, Mike Roche, Les Edgerton, Shawn Reilly Simmons, Rick McMahan, Marco Conelli, Cheryl Yeko, Howard Lewis, Linda Lovely, Lee Lofland, Ry Brooks, and Emilya Naymark. With a foreword by Lee Child.
Second Treatise of Government
A highly influential figure in the Age of Enlightenment in England and France, whose works helped inspire the Declaration of Independence and the U.S. Constitution, John Locke was one of the most important political theorists in Western history. In The Second Treatise of Government, a major contribution to the principles underlying modern democracies, he achieved two objectives: refuting the concept of the divine right of monarchy, and establishing a theory of government based on the ultimate sovereignty of the people.
In A Letter Concerning Toleration, composed as early as 1667 but not published for political reasons until 1689 ? after the "Glorious Revolution" ? Locke pleaded for religious tolerance on grounds similar to his argument for political freedom, i.e., that all men are by nature "free, equal, and independent," and are entitled to freedom of thought, freedom of speech, and freedom of worship. To help guarantee the latter freedom, Locke called for separation of church and state.
The basis of social and political philosophy for generations, these works laid the foundation of the modern democratic state in England and abroad. Their enduring importance makes them essential reading for students of philosophy, history, and political science.
The Savage End (The Vampire World Saga Book 6)

The Savage End has arrived.



After losing the greatest battle of their lives, Alex and the GMT find themselves refugees with little hope of reclaiming humanity?s future. But the GMT are no strangers to long odds.

Heroes have fallen and new enemies have risen. The war for control of humanity has reached the brink. 

Alex and the GMT will face their greatest threat in this final installment of the Vampire World Saga. 

Maryana may have the upper hand, but the Alex isn?t done fighting.

Join the GMT for this exciting finale! Get your copy today.
The Girl of Fire and Thorns
Chosen for an extraordinary--and fearsome--destiny, 16-year-old princess Elisa becomes the heart of a revolution after the king asks her to save his troubled country, setting her on a journey that will take her from being an untried teen to becoming a young woman of fierce love and untold power. A debut novel.
Slow Burn Box Set: The Complete Post Apocalyptic Series (Books 1-9)
More than a million sold. Over 7,000 5-star reviews. Now in one special box set, including Null Spot, a brand new Slow Burn novella.

It was one lucky mutation, lucky for the virus, that is. Unlucky for us. Of course, we weren't prepared for it. How does anyone prepare for a disease that can drive an entire species into extinction?

By the time it was truly understood what was happening, the hospitals were overrun, the virus was in the air, in the neighbor's veins, and it was already too late.

Except for those who would do anything to survive.
Interludes: A Box Set

FROM USA TODAY BESTSELLING AUTHOR ALIYAH BURKE

An excellent read and one that this reader would recommend without a doubt.~ Whipped Cream Reviews

This story had everything that a reader needed to wrap themselves in; there was hot sex, conflict, witty conversation and a good story.~ Long and Short Reviews

The Interludes series ? a complete box set

1 ? Temporary Home

Sometimes past demons need to be faced before one can embrace what the future offers, and who better to slay them than a Marine?

2 ? Alone With You A construction worker and a security expert tangle beneath the heated skies of San Antonio.

3 ? Till We Ain?t Strangers Anymore Sometimes a stranger isn?t a stranger at all, but the one you?ve needed all along.

Sometimes when you are under the impression something is only a brief rendezvous, nothing but an interlude, it has other ideas, takes over, and becomes permanent.

An ephemeral touch of skin upon skin. A fleeting passionate look. A tantalising moment with an intoxicating scent. Any of these things can lead to more. But when it does and morning comes will the attraction fade or is it possible that that which began with something so small, could grow into that which will last a lifetime?
Isolation (Forgotten Vengeance Book 2)
The enemy is coming.
The enemy is already here.

For years they?ve prepared.
Plotted. Planned.

For years they?ve waited to strike.
From above?

? and below.

Earth is under siege.
The enemy covers the landscape.

Proxima is unharmed.
But that?s about to change.

No armies can stop this menace.
No defenses can slow the advance.

We are scattered and isolated.
We are ignorant and weak.

No help is coming.
No help remains..

...or does it?

Old heroes will sacrifice everything.
New heroes will rise.

Join them.
Miles Morales: Spider-Man
When Peter Parker falls, the world needs a Spider-Man - and young Miles Morales takes up the mantle! Before Peter died, Miles was poised to start the next chapter in his life in a new school. Then, a spider's bite granted the teenager incredible arachnid-like powers. Now, Miles has been thrust into a world he doesn't understand, with only gut instinct, his well-intentioned best friend Ganke and a little thing called responsibility as his guides. But what was the story behind the spider that bit him? How is Miles going to get his hands on a cool new costume? And is there any way he can be ready to face the deadly sting of the Scorpion? Find out if Miles Morales can live up to the legacy of Spider-Man!
One Good Deed
The #1 New York Times bestselling author David Baldacci introduces an unforgettable new character: Archer, a straight-talking former World War II soldier fresh out of prison for a crime he didn't commit.

It's 1949. When war veteran Aloysius Archer is released from Carderock Prison, he is sent to Poca City on parole with a short list of do's and a much longer list of don'ts: do report regularly to his parole officer, don't go to bars, certainly don't drink alcohol, do get a job--and don't ever associate with loose women.

The small town quickly proves more complicated and dangerous than Archer's years serving in the war or his time in jail. Within a single night, his search for gainful employment--and a stiff drink--leads him to a local bar, where he is hired for what seems like a simple job: to collect a debt owed to a powerful local businessman, Hank Pittleman.

Soon Archer discovers that recovering the debt won't be so easy. The indebted man has a furious grudge against Hank and refuses to pay; Hank's clever mistress has her own designs on Archer; and both Hank and Archer's stern parole officer, Miss Crabtree, are keeping a sharp eye on him.

When a murder takes place right under Archer's nose, police suspicions rise against the ex-convict, and Archer realizes that the crime could send him right back to prison . . . if he doesn't use every skill in his arsenal to track down the real killer.
Slay All Day
What happens when a monster hunter falls for his prey?

Harrison Key has one job?hunt and destroy monsters. He?s taken out vamps, shifters, demons?it?s all in a night?s work for him. He protects the innocent and destroys the wicked. Case closed. The job doesn?t pay much and the benefits are literally hell, but a hunter is born to the work. Gifted with super strength and speed, Harrison was created to fight monsters. There is nothing else for him in this world.

Then he meets her.

She looks like innocence but makes him think of the hottest sin. When Harrison first meets Elise Aine, she?s surrounded by vamps who are only too eager to take a bite. Harrison stakes the vamps and intends to walk away from Elise, but she has other plans. She says that she?s under supernatural attack. Elise desperately needs his protection, and she?ll pay any price. One look into her dark and gorgeous eyes, and Harrison can?t walk away. He doesn?t want to walk away. He wants her.

What Harrison doesn?t know?could just kill him.

Elise isn?t human. Not by a long shot. And she?s got big plans for Harrison. Sure, the guy may think he?s a hunter, he may believe that his job is to rid the world of the wicked, but he?s dead wrong. And with her help, Harrison may just turn out to be the wickedest one of them all. Because he?s not really a hunter. He?s something far, far more interesting. And hot. Smokin?, in fact.

He just needs to let his wild side out to play?

As the queen of the fairies, Elise was born to trick and deceive, and, with way too many enemies closing in, she needs the most powerful protector imaginable at her side. Harrison is her destined mate, if he?ll just stop fighting monsters long enough to see that deep inside?he is a beast. A beast like no other. One that can blast fire and soar into the skies. A beast who can only be bound and tamed by love.

Betrayal burns deep and cuts hard.

Can the queen of the fairies show a hunter that even monsters can love? Or when he finds out the truth about her, will rage be all that Harrison knows? Either way, things are about to get red-hot. Watch out for the flames and smoke.

Author?s Note: SLAY ALL DAY is a stand-alone with action, humor, and plenty of hot times ahead. Sit down, buckle up, and enjoy the ride!
Blind Spot (Dr. Evelyn Talbot Novels Book 4)

New York Times bestseller Brenda Novak's Evelyn Talbot series returns, with a heavily pregnant Evelyn being held hostage.

With Jasper Moore, the privileged boy who attacked her when she was only sixteen, finally caught and in prison, Dr. Evelyn Talbot, founder and head psychiatrist at Hanover House (a prison/research facility for psychopaths in remote Alaska), believes she can finally quit looking over her shoulder. She?s safe, happier than she?s ever been and expecting her first child. She?s also planning to marry Amarok, her Alaska State Trooper love interest and the town?s only police presence. But before the wedding can take place, a psychopath from the much more recent past comes out of nowhere and kidnaps her in broad daylight. Instead of planning her wedding, Evelyn finds herself doing everything she can to survive, save her baby and devise some way to escape while Amarok races the clock to find her - before it?s too late.
Descending Into Madness (Winterland Tale Book 1)
Your holiday season is about to get deliciously naughty...

What if Alice Liddell?s story didn?t happen the way you think? What if it wasn?t Wonderland she fell into, but Winterland.
This mad tale is dark, twisted, sexy, and nothing like the legend you know.

After losing her job and finding her boyfriend/boss cheating on her with her replacement, twenty-five-year-old Alice Liddell has moved back home to save money and regroup.

She doesn?t think things can get worse until her younger, more responsible sister, Dinah, gets her a job?as a Christmas elf.
Dressed in a slutty costume with fathers peeking down her top and kids vomiting on her, she wants nothing more than to escape the reality of her life.

When she sees a sexy, shirtless man, carrying a glowing red light, and bearing antlers, her curiosity gets the better of her. But following him might be the biggest mistake she ever made.

Falling into another realm, Alice finds herself in the world of holiday legends and fairytales. But she is not prepared her for the dark madness of this place. Nothing is what is seems and no one is what they are in the fairytales.

Even the mysterious, sexy Scrooge.

Welcome to Winterland, where the good guys from the North Pole have gone bad, and the only way to survive is to descend into its madness.

Chronicles of Eden - Act I: First Edition
** Story seekers be warned, this series is intended for +18 readers due to adult content found within **

++ This is the First Edition of Act I, uncut as it was when originally published. This version contains more competitive fighting between the female leads and minor fixes throughout the book. For a more streamlined version with less girls playing dirty with one another to win their loved one's heart, check out the Second Edition store page ++

In the world of Eden a great evil has befallen mankind. Monsters of an unknown origin roam the lands, searching for those to use in populating their various races with. However, all the monsters in Eden are female, unable to give birth to any males for their kind. Now the men of humanity have become the target for these lustful creatures, and the women have taken up the blade in order to defend their race. It?s a dark time in the world and mankind is at war not only with itself but also the monsters that threaten to steal away all of their men. Yet there is one that believes not all of these creatures are truly evil, that some of them may actually be mankind?s key to survival in this world. And he?s willing to place his life, and virginity, on the line to prove it.
Monster Hunter Guardian (Monster Hunters International Book 7)
NEW ENTRY IN THE BESTSELLING MONSTER HUNTER INTERNATIONAL SERIES BY DRAGON AWARD?WINNING AUTHORS LARRY CORREIA AND SARAH A. HOYT

When Owen Pitt and the rest of the Monster Hunter International crew are called away to mount a month?s-long rescue mission in a monster-infested nightmare dimension, Julie Shackleford?Owen?s wife and descendant of MHI founder Bubba Shackleford?is left behind. Her task: hold down the fort and take care of her new baby son Ray. Julie?s devoted to the little guy, but the slow pace of office work and maternity leave are starting to get to her. But when a routine field call brings her face-to-face with an unspeakable evil calling itself Brother Death, she?ll get more excitement than she ever hoped for.

Julie is the Guardian of a powerful ancient artifact known as the Kamaresh Yar, and Brother Death wants it. In the wrong hands, it could destroy reality as we know it. Julie would die before giving it up.

Then Ray goes missing, taken by Brother Death. The price for his safe return: the Kamaresh Yar. If Julie doesn?t hand over the artifact it means death?or worse?for baby Ray. With no other choice left to her, Julie agrees to Brother Death?s demands. But when you?re dealing with an ancient evil, the devil is in the details.

To reclaim her son, Julie Shackleford will have to fight her way through necromantic death cults, child-stealing monsters, and worse. And she?ll have to do it all before Brother Death can unleash the Kamaresh Yar.

It?s one woman against an army of monsters. But Julie Shackleford is no ordinary woman?she?s one tough mother!

The Monster Hunter series:
Monster Hunter International
Monster Hunter Vendetta
Monster Hunter Alpha
Monster Hunter Legion
Monster Hunter Nemesis
Monster Hunter Siege
Monster Hunter Guardian

The Monster Hunter Memoirs series by Larry Correia and John Ringo:
Monster Hunter Memoirs: Grunge
Monster Hunter Memoirs: Sinners
Monster Hunter Memoirs: Saints

At the publisher's request, this title is sold without DRM (Digital Rights Management).

About Larry Correia and the Monster Hunter International series:
?[E]verything I like in fantasy: intense action scenes, evil in horrifying array, good struggling against the darkness, and most of all people?gorgeously flawed human beings faced with horrible moral choices that force them to question and change and grow.? ?Jim Butcher

?[A] no-holds-barred all-out page turner that is part science fiction, part horror, and an absolute blast to read.? ?Bookreporter.com

?If you love monsters and action, you?ll love this book. If you love guns, you?ll love this book. If you love fantasy, and especially horror fantasy, you?ll love this book.? ?Knotclan.com

?A gun person who likes science fiction?or, heck, anyone who likes science fiction?will enjoy [these books] . . . The plotting is excellent, and Correia makes you care about the characters . . . I read both books without putting them down except for work . . . so whaddaya waitin? for? Go and buy some . . . for yourself and for stocking stuffers.? ?Massad Ayoob

?This lighthearted, testosterone-soaked sequel to 2009's Monster Hunter International will delight fans of action horror with elaborate weaponry, hand-to-hand combat, disgusting monsters, and an endless stream of blood and body parts.? ?Publishers Weekly on Monster Hunter Vendetta

About Sarah A. Hoyt:
?[Three Musketeers creator] Alexandre Dumas would give [Sarah A. Hoyt] a thumbs up.? ?Steve Forbes

?[F]anciful and charming.? ?Library Journal

"First-rate space opera with a moral lesson. You won't be disappointed." ?Glenn Reynolds, Instapundit.com

?[A] tour de force: logical, built from assumptions with no contradictions . . . gripping.? ?Jerry Pournelle

?Exceptional, wonderful, and enormously entertaining.? ?Booklist
The Other Ann
What would you do if you had to live with an exact copy of yourself?

Ann Garland lives alone, avoiding human contact wherever possible. She's perfectly happy. She just doesn't like being around people. And then an inter-dimensional portal opens, allowing two billion survivors to flood through from a post-apocalyptic alternate reality.

As humanity struggles to cope, governments worldwide implement a new law. Under the terms of the Rutherford Act, all citizens now have a duty to take in their doppelgangers from the other world. And that includes Ann.

Ann's double is like her in every way, except that she's lived through World War 3 in a parallel world. Soon, Ann begins to suspect that her double is hiding something. Her suspicions grow, until finally she comes to believe that the other Ann is out to kill her. Is Ann merely paranoid, or is her double aiming to take over her entire life and replace her?

The Other Ann is a psychological horror story about a woman who has to face her double, and about the dangers that lurk within us all.
Dead Silence: A Foundlings Novel (The Foundlings)

New York Times Bestselling Author Wendy Corsi Staub is the master of psychological suspense. Here, she delves into the twisted mind of The Angler, who lures his human prey the way he catches fish. Sometimes, he gets one worth keeping . . . for a little while . . .

No Such Thing as Coincidence . . .

Staring into his frightened blue eyes, investigative genealogist Amelia Crenshaw Haines vows to help this silent little boy who is unable?or unwilling?to communicate his past. Though her own roots remain shrouded in mystery, she relies on tangible DNA evidence to help fellow foundlings uncover theirs . . . until a remarkable twist of fate presents a stranger bearing an eerily familiar childhood souvenir.

NYPD Missing Persons Detective Stockton Barnes has spent his career searching for other people?s lost loved ones and outrunning a youthful misstep. Now a chance encounter with a key player from that fateful night leads him on a desperate quest to locate the one woman he?s ever regretted leaving?unless a savage killer finds her first. 

As Amelia and Barnes uncover intertwining truths?and lies?the real horror emerges not in crimes already committed, but in evil yet to come . . .
Deliverance (1000 Revolution Book 5)
"You can't say no to a pistol in the face." ~ Caleb

Bren's missing with a bounty on his head, which isn't Caleb's problem, until Turner Candelario makes it Caleb's problem. But why does a pirate with an ax to grind suddenly want to work with the down-and-out captain who killed his sister?

Coded messages. Abandoned mining outposts. And Fran's keeping secrets.

The mission stinks worse than the iron mines, but what else is there to do in the Nine systems now Caleb's trying to fly-right? Besides, Bren's bounty looks mighty tempting.

One should be dead, but death didn't stop her before. Chitec is gone, the Nine systems left in disarray, and in the chaos, One moves among them like a ghost, seeing what others cannot: a new malevolent force rises. A force One has encountered before. And caught in the middle of it all? Brendan Shepperd.

Chitec was just the beginning. The true 1000 Revolution begins now...

***

Reading Order:

Season One:

#1 Betrayal
#2 Escape
#3 Trapped
#4 Trust

Season Two:
#5 Deliverance

Deliverance is the first book in a new season of 1000 Revolution. There are three further books planned for this second season.

***

Caleb and the crew of the stolen Fortuitous are back. Vengeful pirates, bitter betrayal, gratuitous sex, missing synths, and more...

You didn't think it was all over... Did you?

Please note: This series was previously known as Girl From Above.

Genre: sexy, dirty, science-fiction space opera

Series REVIEWS:

"A gritty space opera adventure." Publishers Weekly

"For fans of Richard Morgan's Takeshi Kovacs." BookBub reviewer

"This world is dark, the characters are twisted and I was completely hooked." ~ Feeling Fictional

"(1000 Revolution) is what would happen if HBO made a love child between the shows Firefly and Killjoys." ~ Smadas Book Smack

"It's as if Blade Runner, Firefly, and Ex_Machina had a baby named the 1000 Revolution!"~ Goodreads Reviewer

"Generous helpings of sex, drugs and rock n' roll plus the intriguing character of the post-human #1001 help this novel stand out from the crowd." ~ Book of the Week (May 2015) scifi365.net

"Prepare yourself for some laughs, thrills, and potentially some tears." ~ Sammie's Book Nook

"Unique, gritty and totally awesome." ~ Bookfever
Lady in the Lake: A Novel

The revered New York Times bestselling author returns with a novel set in 1960s Baltimore that combines modern psychological insights with elements of classic noir, about a middle-aged housewife turned aspiring reporter who pursues the murder of a forgotten young woman.

In 1966, Baltimore is a city of secrets that everyone seems to know?everyone, that is, except Madeline ?Maddie? Schwartz. Last year, she was a happy, even pampered housewife. This year, she?s bolted from her marriage of almost twenty years, determined to make good on her youthful ambitions to live a passionate, meaningful life.

Maddie wants to matter, to leave her mark on a swiftly changing world. Drawing on her own secrets, she helps Baltimore police find a murdered girl?assistance that leads to a job at the city?s afternoon newspaper, the Star. Working at the newspaper offers Maddie the opportunity to make her name, and she has found just the story to do it: a missing woman whose body was discovered in the fountain of a city park lake.

Cleo Sherwood was a young black woman who liked to have a good time. No one seems to know or care why she was killed except Maddie?and the dead woman herself. Maddie?s going to find the truth about Cleo?s life and death. Cleo?s ghost, privy to Maddie?s poking and prying, wants to be left alone.

Maddie?s investigation brings her into contact with people that used to be on the periphery of her life?a jewelry store clerk, a waitress, a rising star on the Baltimore Orioles, a patrol cop, a hardened female reporter, a lonely man in a movie theater. But for all her ambition and drive, Maddie often fails to see the people right in front of her. Her inability to look beyond her own needs will lead to tragedy and turmoil for all sorts of people?including the man who shares her bed, a black police officer who cares for Maddie more than she knows.
KOJI & THE IMMORTAL PHOENIX: Gamelit Cultivation Fantasy Novel (THE BONDER LEGACY Book 2)
To save his kingdom, he must confront the Immortal Phoenix and obtain the Eternal Flame!

Calamity has struck the Northern Kingdom of Nephosia! The demons have opened a portal in their capital city! To destroy it, Koji Adalwin Becker, the Prince Consort and future King, must convince the Immortal Phoenix to give him the Eternal Flame!

However, this assignment isn't simple because the ancient, divine beast has her own agenda. To acquire this special, living fire, Koji must pass the Trials of the Immortal Phoenix. Furthermore, can his mortal body accept the Eternal Flame without burning into ashes?

Koji must find a way to temper his body to receive this fire. But he must hurry and complete this mission before trapped citizens within Nephosia, including the King and Queen, succumb to darkness forever!

KOJI & THE IMMORTAL PHOENIX is Book Two in The Bonder Legacy Series, and contains GameLit/LitRPG, harem, cultivation, wuxia, xanxia, and Eastern fantasy elements. Because there are numerous explicit scenes, this book is suitable for mature readers only.


Claiming Her Cowboy (Crossed Wires Book 2)
Flying halfway 'round the world to meet his potential soul mate sounds like a fine idea to Dylan?until he discovers said soul mate, Annie, has gone looking for him. In Australia. Now Dylan's adrift, a bloke from the Outback alone in the big city. Until he's rescued by Monet, a gorgeous local artist and Annie's best friend.

A dyed-in-the-wool New Yorker, Monet has never met anyone like Dylan. Taking temporary care of the sizzling-hot cowboy is easy; he's friendly, funny, and interesting. Keeping her hands off him is decidedly not easy. That accent, that killer grin, and as a successful artist, Monet is very much a hands-on sort of girl.

An Aussie cowboy doesn't belong in New York any more than a city girl belongs in the Outback. If only their hearts would listen.
Dagger of Bone (Legends of the Clanblades Book 1)

WARNING: May contain snarky dragons, fancy swords, and poorly baked bread.



One contest, one chance to change their fates.

Everyone expects Nyalin of the Obsidian Clan to do great things. And he'd gladly do so, except that he hasn't inherited a single drop of his late mother's legendary magic. Now his clan refuses to waste resources to teach him, and the last chance to discover his father's identity?something his mother took to the grave?is slipping away.

Then one small gesture of kindness changes everything.

Everyone expects Lara of the Bone Clan to do her duty. But in the wake of her brother's untimely death, that means marrying the cruel and power-hungry heir to the Dagger of Bone. Lara is willing to risk everything to escape her fate, even if it means taking a chance on a famous orphan everyone says has no magic.

Then one small gesture of defiance changes everything.

With the contests to confirm the Bone Clan heir approaching, Lara and Nyalin must unravel dangerous secrets if they want a chance at happiness. But they have more enemies than they know. Enemies who won't stop until the empire itself lies in smoldering ruins.

A fantasy adventure set in an epic, sweeping universe, DAGGER OF BONE is the first book in the Clanblades trilogy. Come for the spunky dragons, shadowy demons, and fearsome necromancers. Stay for the tasty baked goods...
A Beggar's Kingdom: A Novel (End of Forever Saga Book 2)

The second novel in Paullina Simons's stunning End of Forever saga continues the heartbreaking story of Julian and Josephine, and a love that spans lifetimes.

Is there a fate beyond the fates?

Julian has failed Josephine once. Despite grave danger and impossible odds, he is determined to do the unimaginable and try again to save the woman he loves.

What follows is a love story like no other as the doomed lovers embark on an incredible adventure across time and space. Racing through history and against the merciless clock, they face countless dangers and deadly enemies.

Living amid beauty and ecstasy, bloodshed and betrayal, each time they court and cheat death brings Julian and Josephine closer to an unthinkable sacrifice and a confrontation with the harshest master of all?destiny.

 
Married in the Mountains

Honey and Ford Cyprus fell in love at Camp Hardwood when they were kids. Today they own the camp and run it together like they always dreamed of.

The only problem is how possessive Ford is over his wife. He doesn?t like to share her, and hearing people call her Honey makes him constantly grumpy. Will he ever get enough of her and cool his need? We don?t think so!

Warning: This summer camp series kicks off with the married couple who make it wonderful and then teases more of what?s to come! Don?t miss out on these quick, hot reads guaranteed to make you sweat!
Thrawn: Treason (Star Wars) (Star Wars: Thrawn Book 3)
Grand Admiral Thrawn faces the ultimate test of his loyalty to the Empire in this epic Star Wars novel from bestselling author Timothy Zahn.

?If I were to serve the Empire, you would command my allegiance.?

Such was the promise Grand Admiral Thrawn made to Emperor Palpatine at their first meeting. Since then, Thrawn has been one of the Empire?s most effective instruments, pursuing its enemies to the very edges of the known galaxy. But as keen a weapon as Thrawn has become, the Emperor dreams of something far more destructive.

Now, as Thrawn?s TIE defender program is halted in favor of Director Krennic?s secret Death Star project, he realizes that the balance of power in the Empire is measured by more than just military acumen or tactical efficiency. Even the greatest intellect can hardly compete with the power to annihilate entire planets. 

As Thrawn works to secure his place in the Imperial hierarchy, his former protégé Eli Vanto returns with a dire warning about Thrawn?s homeworld. Thrawn?s mastery of strategy must guide him through an impossible choice: duty to the Chiss Ascendancy, or fealty to the Empire he has sworn to serve. Even if the right choice means committing treason.
Dig Here (The MatchUp Collection)
Apparently, she can speak to the dead?

In this short story from the thrilling anthology MatchUp, bestselling authors Charlaine Harris and Andrew Gross?along with their popular series characters Harper Connelly and Ty Hauck?team up for the first time ever.
This for That: The Edge Of Retaliation #1
What would you do, for revenge?

Dear Diary,
Oh, who am I kidding?

Dear Life,
You?re cruel. You?re heartless. You?re sick. You?re really damned twisted.
Do you know that?
Nope?
Still doesn?t cut it.

Dear Fate?yeah, that?s the one.

Dear Fate,
What the actual hell?
What exactly did I do to deserve the life you paved for me?
Did I bother you so?
Was I awful?
Did I not pray enough?
You took my life into your hands, fate, and you twisted it.
You turned it into a broken mess, and you made it ugly.
You made meugly.
A life for a life.
An eye for an eye.
That?s how it goes, right?
Her life. Now mine.
Someone is coming for me, but you already know that, don?t you fate?
Did you plan it?
Did you even try to tell them it wasn?t my fault?
That it was an accident?
That I didn?t mean for it to happen?
Or is this part of your sick and twisted plan?
I have one last question, fate, before you go?
Have you got a hero for me?
Because I?m going to need one.
The Lick of Fire Trilogy
The entire Lick of Fire trilogy in one volume!

Mythical firebird shifters, werewolves, and even dragons combine for an adventurous set of romances by USA Today Bestselling author, Bianca D?Arc. This anthology includes the novella, Phoenix Rising, and the novels, Phoenix and the Wolf, and Phoenix and the Dragon.

Phoenix Rising
Lance is inexplicably drawn to the sun and doesn?t understand why. Tina is a witch who remembers him from their high school days. She?d had a crush on the quiet boy who had an air of magic about him. Reunited by Fate, she wonders if she could be the one to ground him and make him want to stay even after the fire within him claims his soul?if only their love can be strong enough.

Phoenix and the Wolf
Diana is drawn to the sun and dreams of flying, but her elderly grandmother needs her feet firmly on the ground. When Diana?s old clunker breaks down in front of a high-end car lot, she seeks help and finds herself ensnared by the sexy werewolf mechanic who runs the repair shop. Stone makes her want to forget all her responsibilities and take a walk on the wild side...with him.

Phoenix and the Dragon
He?s a dragon shapeshifter in search of others like himself. She?s a newly transformed phoenix shifter with a lot to learn and bad guys on her trail. Together, they will go on a dazzling adventure into the unknown, and fight against evil folk intent on subduing her immense power and using it for their own ends. They will face untold danger and find love that will last a lifetime.
Postwar Dinosaur Blues (Williard Brothers Adventures Book 1)
After the war, the three Williard brothers are bored with civilian life--until Jason Williard proposes an expedition to Lake Tele in the deepest, darkest part of the Congo. There, a purported dinosaur still lives, called Mokele Mbembe by the natives. The brothers hope to make a fortune by recording the dinosaur?s activities and selling it to the highest bidder. That?s if they manage to live through a wilder adventure than any war, considering that if they don?t get eaten by the dinosaur, any one of other looming catastrophes don?t kill them first.
Colton's Secret Investigation (The Coltons of Roaring Springs)
As she digs into her history

Her own future hangs in the balance

Deputy Daria Bloom is conducting a covert investigation into her past. At the same time, she and FBI agent Stefan Roberts are closing in on the deadly Avalanche Killer. When sparks fly between Daria and Stefan, their mutual attraction soon complicates their manhunt. With two cases to crack, Daria must find her own killer truths within.
In It to Win It: A Wynn Hockey Novel
Wynn family bonds bend but never break. . . . ?Kelly Jamieson is an auto-buy for me.??Carly Phillips

JP Wynn: I admit, I?ve made some bad choices?on and off the ice.
Now all I want to do is show my team I can control my emotions while I?m playing and redeem myself with my family, especially with my brother, Théo.
I hate that I hurt him and I?m determined to stay out of trouble. 
But the hot bridesmaid at Théo?s wedding is tempting me into another bad decision.
A little flirting and a hook up with Taylor seem harmless . . . until Manny Martinez jumps me on the dance floor and starts beating the crap out of me.
And just like that I add one more bad decision to my résumé.
 
Taylor Hart: I always thought hockey players were hot. Now I think they?re crazy.
Manny broke my heart when he got traded to another team and left without even a goodbye.
Then he showed up at my best friend?s wedding. All I wanted to do was show Manny that I was over him.
And the groom?s sexy brother, JP, seemed more than willing to be my distraction.
But after the way everything went down, I want nothing to do with any of them. 
Easier said than done. Especially when Lacey?s new brother-in-law is always around. . . .
And I keep thinking about the wedding night, when we snuck away to his room for the best sex of my life.

USA Today bestselling author Kelly Jamieson?s epic Wynn Hockey series can be read together or separately:
PLAY TO WIN
IN IT TO WIN IT

Don?t miss any of Kelly?s captivating reads:
The Aces Hockey series: MAJOR MISCONDUCT ? OFF LIMITS ? ICING ? TOP SHELF ? BACK CHECK ? SLAP SHOT ? PLAYING HURT ? BIG STICK ? GAME ON
The Bayard Hockey series: SHUT OUT ? CROSS CHECK
The Last Shot series: BODY SHOT ? HOT SHOT ? LONG SHOT
The standalone novel: DANCING IN THE RAIN

This ebook includes an excerpt from another Loveswept title.
Faking a Murderer (The MatchUp Collection)
Jack Reacher walked out of the Baltimore bust depot into a world of frozen streets and dirty snow?

In this short story from the thrilling anthology MatchUp, bestselling authors Kathy Reichs and Lee Child?along with their popular series characters Temperance Brennan and Jack Reacher?team up for the first time ever.
How Sweet Magic Is: Sweet Tea Witch Mysteries Books 4-6
Life for Pepper Dunn simply won't settle down. Her grandmother snorts magic through her nose, there's an evil wizard after her, and her hunky boyfriend has lots of secrets of his own.
Maybe for once, Pepper will catch a break.
Then again, in the magical town of Magnolia Cove, that is far from guaranteed.

Enjoy this compilation of books from the Sweet Tea Witch Mysteries series. Get ready to laugh out loud and kick your feet back with the Craple family and their zany adventures. Books included are: Southern Sorcery, Southern Curses and Southern Karma.