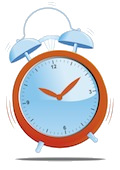 Set An Alarm For Your Favorite Authors
Like to know when you favorite authors have a new book out? Want an email that tells you when they do? Well, you're in the right place!
Just put in your email address and the name of the author you want to get an alarm for and hit the Set Alarm button. That's it! You'll be notified anytime the author puts out a new book. If you're not sure how an author spells their name, just hit the Search button and we'll try to find them for you. You can also search for a book title or series name if that helps.
Recent Releases
Charlie, Dare to Dream! (Charie's Fables Book 2)
During his school career day, Charlie?s good friend Joey makes an unconventional announcement about what he wants to do when he grows-up, forcing Charlie to question his own ideas. With his grandma?s help, Charlie learns that it?s okay to challenge yourself, and perceived conditions are no match for determination and focus.

Charlie, Dare to Dream is the second book in the Charlie's Fable series. This children's book not only helps youth look at physical limitations from a different perspective, but also encourages them to express their own dreams in the activity pages in the back of the book.
Love to the Rescue
The last time Brody Clark left the Rivers, she walked away from her life?her foolish dreams, her few friends, and the secrets she'd kept from everyone. For ten years she'd told herself there was nothing in her past she cared about?not the family who'd given her a home or the one girl she never stopped thinking about. But now she?s back as part of the new medevac flight crew, for at least as long as it takes to finally bury her ghosts.

Val Valentine, DVM, planned on a big city boutique vet practice with high profile clients, easy hours, and lucrative profits. All until the man who was more father to her than her own asks for her help, and she ends up back in the backwater where all she has are bad memories.

Brody figures cutting her ties to the past would be a hell of a lot easier if she could only avoid the woman she?s never been able to forget. Since Val never even knew she was alive back in high school, that shouldn?t be too hard now. When their lives collide, both women discover what might have been is closer than they think.
Shadow Moon: Book VI of the Huntress/FBI Thrillers

For thousands of years, women have been prey. This time, the predators lose.

                              Book 6 of the award-winning series now available!


Does Fate connect us?


Mass killer Cara Lindstrom is in the wind, after a deadly encounter which leaves FBI Special Agent Antara Singh questioning her own sanity and fitness to serve. ASAC Matthew Roarke exiles Singh to Portland to work as an assistant to his old mentor, retiring profiler Chuck Snyder?but a mysterious break-in alerts Singh and Snyder to an active threat revolving around an old case: a series of brutal murders of homeless teenagers on the streets of Portland and Seattle.


Singh and Snyder must go on the road and deep into Roarke?s and Cara?s pasts to discover a pattern of destiny and interconnection that holds the key to unsolved child murders, past and present.

                                                                    -------------------



The Huntress series takes place over six months in the present and in multiple timelines in the past. Shadow Moon is a culmination of those characters and storylines and it is strongly recommended that the series be read in order:


Huntress Moon     Blood Moon     Cold Moon    Bitter Moon     Hunger Moon     Shadow Moon 




                                                   Praise for Alexandra Sokoloff

?This interstate manhunt has plenty of thrills?Sokoloff keeps the drama taut and the pages flying.?        ?Kirkus Reviews


?Some of the most original and freshly unnerving work in the genre.? ?New York Times Book Review

?Who you know: Agatha Christie, Gillian Flynn, Mary Higgins Clark. Who you should read: Alexandra Sokoloff.? ?The Huffington Post



Racing To Help
Sandra, much to her exasperation, is finding it impossible to get her racing car fanatic partner to help with every day chores around the house. At the end of her tether with his slovenly ways she is on the verge of giving up. Until she suddenly finds the solution to her problem in an unlikely place.

ESCAPE
The alien ships arrived several generations back, and they came for only one purpose: To kill any and all humans who refused to submit to having a digital symbiotic device implanted onto their upper spine. So ultimately, all of mankind was either slaughtered or used for host bodies for the alien?s eternal digital souls? well, maybe not quite all of mankind?

Abenir Stall was an infant when his mother found him lying in the rubble of a burning building. Knowing that this infant was of culling age, she smuggled him home and raised him as one of her own. The thing was, she was one of the Ch-khana, an alien who occupied a human host body. Abenir was a human. When she?s called upon to fight for her species, Abenir is left on his own as a little child.
Years later, he is sixteen and still hiding out all alone on Earth. He can sneak into the Ch-khana cities and steal what he needs because he looks like one of them and he even speaks that alien language. It isn?t until a secret human militia finds him that he discovers just how many enemies he currently might have. After all, he speaks and reads the language of the enemy, yet he claims to be an ordinary human in hiding. To make matters worse, it?s soon very clear that Abenir has devoted his life to finding the woman he loves more than anyone ? the woman who abandoned him as a child ? a Ch-khana woman who most likely is fighting his own people at the moment. He needs to pick a side and fight for what?s right. Is his devotion to the Ch-khana or to the humans who need him?


The entire Ani Maxima series by Scott McElhaney was voted in the top 10 for "Best Kindle Space Opera" and "Best Amazon Prime Books to Borrow" by Goodreads! Mommy?s Choice, his first novel, was voted #1 in ?Christian Books Free on Amazon Prime? by Goodreads!



Brought to you by the international bestselling author of the Mystic Saga, Beyond the Event Horizon, Maelstrom, Endeavor, and Ghosts of Ophidian. With over 300,000 books downloaded worldwide, Scott McElhaney continues to prove that reasonable Kindle prices do not have to mean poor quality. Also check out Saving Brooksie, Hope Rising, One Crazy Summer, and Terraformer by McElhaney.


EDITORIAL REVIEWS:


"McElhaney's story telling is deft, well-paced, and with an ear for conversation" ~ Akron Beacon Journal Book Review


"The author does a good job of sucking you into the moment and feeling as if you are the main character. The technology and scenarios are realistic enough for this sci fi fan and if you like a good storyteller, Mr. McElhaney knows how to do it." ~Top 50 Amazon Reviewer, Hall of Fame Reviewer, and Vine Voice Michael Gallagher


Given 5.0 out of 5 stars over 100 times on Amazon from various readers of the Mystic Saga!

Stormy Seas
Commander Berkley Levine and Captain Aidan Sullivan might have a life together if they survive the next mission. They?re undercover hunting down a treasonous ex-vice president and the militia he?s assembled to topple the US government, and the twisting trail grows deadlier at every turn. After an assassination and numerous attacks that could only have happened with inside help, they don?t know who they can trust, and the future looks darker than ever.

Just when they think the trail has run cold, their old enemy, North Korean pilot Jin Umeko, unexpectedly offers to help. Reluctantly, Berkley and Aidan accept the uneasy alliance, even while suspecting Umeko is motivated by vengeance for the loss of her mother and family. If they want to destroy the threat to the country, they?ll have to risk their lives and their futures, but they?ve been prepared for that since the day they put on the uniform.

The high-octane follow-up to the best-selling action-romance, Blue Skies.
Second Treatise of Government
Two Treatises of Government (or Two Treatises of Government: In the Former, The False Principles, and Foundation of Sir Robert Filmer, and His Followers, Are Detected and Overthrown. The Latter Is an Essay Concerning The True Original, Extent, and End of Civil Government) is a work of political philosophy published anonymously in 1689 by John Locke. The First Treatise attacks patriarchalism in the form of sentence-by-sentence refutation of Robert Filmer's Patriarcha, while the Second Treatise outlines Locke's ideas for a more civilized society based on natural rights and contract theory.
This publication contrasts former political works by Locke himself. In Two Tracts on Government, written in 1660, Locke defends a very conservative position; however, Locke never published it.[1] In 1669, Locke co-authored the Fundamental Constitutions of Carolina, which endorses aristocracy, slavery and serfdom. Although some dispute the extent to which the Fundamental Constitutions of Carolina portray Locke's own philosophy, vs. that of the Lord proprietors of the colony. The document was a legal document written for and signed and sealed by the eight Lord proprietors to whom Charles II had granted the colony; Locke was only a paid secretary. He wrote it much as a lawyer writes a will.

Silk and Steel #2: Iron & Fire
Alliances are forged and broken, friendships shattered, and despite the odds stacked against them, two hearts collide in this explosive sequel to Silk & Steel.

From his mother?s cage to a human one, but Lysander?s captors are the least of his concerns. Rumors of a monstrous bronze dragon ripple through human camps, a dragon tearing great holes in the world as though searching for something? or someone.

It?s just a matter of time before the bronze chief, Dokul, finds Lysander and makes good on his promises. And should he find him, Lysander knows Dokul will not be merciful.

Amidst the greatest of elven victories, Eroan failed. Failed his people, failed himself, and failed the dragon who saved him. But he will not falter. The dragonkin are in disarray, there will never be a greater opportunity to strike. Eroan Ilanea will not fail his people again.

But when rumors of the dragon prince?s survival reach him, he must choose: Fight for his people or fight for the prince who nobody thought to save?

***

Contains adult themes, triggering content, a bisexual elf, and a gay dragon shifter.
The Coldwater Haunting

An isolated house. Ghosts in the windows. Something climbing the stairs.


Ron lands the home of his dreams, isolated on a rural mountain, away from the noise and crowds of the city. With the house in need of repairs, he works on fixing it up before his wife and son join him. Unfortunately, the more he repairs, the more problems he uncovers.

During the day, he works on the mundane: septic system, plumbing, electrical wiring. But when the night comes and a deep darkness settles on the lonely property, a whole new set of troubles develop: scratching at the windows, the sound of footsteps on the stairs, shadowy figures in the yard. Threats. Attacks.

Ron comes to realize the house is unsafe ? not because of the physical problems, but because of the unseen. He needs to rid the building of whatever evil has taken hold, but there?s one huge obstacle: he doesn?t believe in ghosts. He?s a total skeptic.
His friend Jake helps with the repairs. Jake is more willing to accept that the nightmarish apparitions in the house are real, and his girlfriend Freedom attempts to cleanse the house. Her methods backfire, so she leaves, frightened, refusing to return to the house. She demands Jake leave too, but Ron convinces Jake not to abandon him.

Desperate to solve the haunting, Jake ropes in others who claim to have ?the gift,? but they all fail, unable to confront and outwit the evil inside the house. While Ron and Jake try to uncover the mystery, they go on a frightening journey, eventually coming to terms with the mountain?s troubled history. An ugly, brutal war waged between two families still consumes the area, and Ron?s house is caught in the middle of it.

The Coldwater Haunting is a ghost novel of over 100,000 words. It contains chilling scenes some may find disturbing. Advance readers report the book interfering with their dreams?

?Extremely creepy!?

?Kept me on edge?no way to escape it.?

?Goose flesh on my arms!?

?The warning was merited?dreamt about it ALL night.?

?The best book you?ve written.?

Wicked Heroes: A Complete Mafia Romance Series
If you like sassy heroines and wicked heroes look no further than this complete mafia romance series!

Meet the bad boys of the Vittorio Crime Family in four, full-length books featuring over-the-top, protective heroes who fight for their women. Wicked Heroes is full of heart-wrenching stories packed with steam, nail-biting suspense, and twisted plots!

High Stakes & Double Blind

My mobster boyfriend gave me a choice: Submit to him?or pay the price.

Two steamy, dark romances between a young college student and a wealthy mafioso. An offer to work in illegal gambling rooms sparks a romance when Adriana becomes enthralled with a dangerous man who will do anything to keep her. Would you marry a mobster?

End Game

They sent Joe to tame me. I?m under his control?and loving it.

Marisa doesn't date bad boys, but the man sent to make sure she plays nice with the mob is drop-dead gorgeous.
Joe DiFiore, a soldier suffering from his own demons, will bring Marisa to heel.
Even if it involves shackling her to his bed.

His Witness

He kidnapped me.

He was charming and intoxicating. Accepting his advances might be the last mistake I'd ever make.
Now I'm trapped in his basement, completely at his mercy. Pleasure and pain are so linked that I can?t tell them apart and I'm beginning to crave both.
Worse, I'm beginning to crave him.

*** Wicked Heroes is a complete mafia romance series of 4 steamy novels, 3 of which are standalone. Contains a few chapters of Stolen Vows, my upcoming mafia romance * * *
Saving Mercy (Mercy Temple Chronicles Book 6)
Mages. Sirens. Demons. Dragons. Gryphons. A Federal Paranormal Unit. Attackers of magic. The Mercy Temple Chronicles will hook you!

The penultimate book in the Mercy Temple Chronicles Saga!!

Mercy and her accomplices are knee deep in enemies, and many of those are hybrids. Until a new enemy arises, the nefaries, beings made of shadow, untouchable by the typical weapons.

Rafael?s former home in Sector 2 is no longer an abandoned area. There?s been talk of a resurgence in the population in Sector 2. Except it?s not the kind of population that makes Rafael--or anyone--happy.

Now, Mercy and the gang have to come up with plans to invade Sector 2 and to find and destroy Shuval.

Except there are traitors amongst her tight-knit group. And now she and Rafael find themselves in a fight for not only their friends and their cause, but for their very existence!


Warning: Unputdownable action-packed fantasy, with mages, sirens, demons, dragons, gryphons and a Federal Paranormal Unit

Redeemr: The Lost Starship (Book 2)

The cure was only the beginning.


The Inversion has been reversed, but the healing has just begun.

What Elixr brought back isn't just restoring the world. It's remaking it in powerful new ways.

But some don't want to see the world remade. They don't want to live in the shadow of the old world. They want to return to the old ways.

Now, it seems, the unspeakable secrets of the most revered heroes might just empower them to do it.

Only the Healers ? Noah, Will, and Tai ? have a hope of stopping them. But even they are beholden to the sins of the past.

Fans of fun, action-packed sci-fi will have a blast with Redeemr, the second book in The Lost Starship series! Grab your copy NOW!
We Could Be Heroes 2: A Superhero Adventure
~Power up!~

--Sam Meeko has a superpowered sense of smell. It only gets stranger from there.

--Ozella Rose can heal or cause damage through a blue ghost named Dinah.

--Zoe Goa Ramone is a half-morphed tiger girl, and no, she?s not happy about the fact.

--Helena Knight has the power of hypnosis and a vast fortune at her disposal.


With an epidemic set to spread across all of Centralia, the four would-be heroes head to the Southern Alliance in search of answers. Rune magic, harsh conditions, intense combat, kidnapping -- their trip south will have repercussions that may put an end to the group once and for all.



(Warning: colorful language and adult situations, action and mayhem, GameLit/LitRPG and harem elements. This series was inspired by the comic books Chew and The Tick, the movie Kick-Ass and the anime Deathnote. We Could Be Heroes is set in the same world as the bestselling superhero thriller, House of Dolls, but it is completely standalone series.)
Breaking Without You (Fractured Connections Book 1)
From NYT bestselling author Carrie Ann Ryan, comes a brand new series where second chances don?t come often, and overcoming an unexpected loss means breaking everything you knew.

I fell for Cameron Connolly at the wrong time. And when he left, I thought my life was over. But then, after the worst happened, I truly understood what that phrase meant. Now, he?s not ready for a second chance, and I?m not offering one. Though given that our families have been forced together after losing one of our own, I know there?s no turning back. Not this time. Not again. Not when it comes to Cameron.

~~

I never wanted to hurt Violet Knight, but there were reasons I had to leave all those years ago?not that she'd believe me if I told her what they were. I not only left her, I also left my foster brothers. Honestly, I didn?t want to come back to Denver to help run my father?s failing brewery. But when it comes to my brothers, I know I?ll find a way to make it work. Perhaps I?ll even earn Violet?s forgiveness and face the connection we both thought long forgotten in the process. Because I wanted her then, but now I know I need her. I just hope she needs me.
Fallen Academy: Year Four
Lucifer isn't happy about Brielle's escape from hell and he plans to make that known to the inhabitants of earth. Chaos has descended on Angel City and the Fallen Army needs to do everything they can to keep it from falling. Meanwhile, Brielle is training for the fight of a lifetime. She's ready to fulfill the prophecy. Lucy's going down.
All Knight Long (The Black Knight Chronicles Book 7)
Saving the world was only the beginning . . .


Detective Jimmy Black?s life as an accidental crime lord and Vampire Master of Charlotte has him longing for the days when the bad guys had neon signs above their heads and a couple of well-placed bullets won the day. Now he spends more time balancing books than kicking butts, and that doesn?t make for a happy vampire.


When a missing person case lands in the lap of Black Knight Investigations, Jimmy and his partner, Greg Knightwood, jump happily back into action?until their missing person rises as an uncontrollable vampire and all signs point to a supernatural coup orchestrated by an unknown vampire of immense power. With the case going sideways, more missing girls, and a new cop in town way too curious about Jimmy?s perennial youth, life in Charlotte is about to get interesting again.


Author John G. Hartness is the Epic and Manly Wade Wellman Award-winning writer behind The Black Knight Chronicles from Bell Bridge Books, as well as the Quincy Harker, Demon Hunter and Bubba the Monster Hunter series. In his copious free time, John enjoys long walks on the beach, rescuing kittens from trees, and playing Magic: the Gathering.
DEVIL'S DISCIPLES BOX SET : MOTORCYCLE CLUB ROMANCE
The Devil's Disciples are a group of bank-robbing criminals that make up an unconventional Motorcycle Club. Each book tell;s the tale of a different member of the club. Each can be read as a stand-alone, with a complete story being told, and a HEA. There is no cheating, no abuse, and no sex outside the relationship. This Box Set includes the following:

BAKER- The Cub President is taken by surprise when the bank teller from a recent robbery moves in next door to the clubhouse.

CASH - The club muscle is taken by surprise when a one-night-stand with the neighbor of another member turns into an addiction he can't stop.

GHOST - The pivot man for the club, Ghost, falls head over heels for a famous social media influencer.

GOOSE - Ally Northrop is a female race car driver that yearns to get into the club as a getaway driver. Her other skillset is cracking safes. Sounds like a match made in heaven...

RENO - When a man threatens a waitress at a restaurant Reno is eating in, he can't help but step in and take care of business. There's one problem: The man's boss is the head of the biggest cartel in Mexico...


Alpha's Fake Omega: M/M Non Shifter MPreg Romance (Omega For Hire Book 1)
North is the heir to a booming family business. He was due to take control of the company on his thirtieth birthday in six months, but his grandfather has added another stipulation to the deal. North can't take over until he's put down roots and started a family. As an alpha in the prime of his life, North isn't interested in "settling down" and instead hatches a plan to get his hands on the company while avoiding his grandfather's restrictions.

Dante has worked at Omega for Hire as an escort for a while now. People usually hire him for short term gigs, mostly as arm candy to parties and dinners. When he gets an offer to be North's live-in boyfriend for the next six months, he's hesitant to take the offer and bail on all of his regular clients. But the money is too good to turn down and the idea of living in the lap of luxury until North's birthday sounds like a dream.

But an unexpected heat and some misplaced suppressants might just turn this temporary situation into a permanent one.
Bobby Sinatra: In All the Wrong Places (The Rags to Romance Series Book 1)
Renita ?Rain? Hopson isn?t looking for love in all the right places, wrong places, or any places when hard times hit and she ends up in Jericho, Maine. All she wants is a job, a roof over her and her son?s heads, and peace. Finally, peace. But can she find all of that, and more, in Jericho?

Heartthrob Robert ?Bobby? Sinatra, the bad boy of the Big Daddy Sinatra big clan, isn?t looking for love either. As the mayor of Jericho, he has his hands full and has no interest in putting those hands, or his heart, anywhere else. But when he lays eyes on Rain, everything changes. He wants her. Badly. And what Bobby wants, Bobby gets.
Their relationship is a whirlwind, as Bobby goes from a stranger to her rescuer to her lover in no time flat. Rain goes from hands off, to hands all over Bobby, just as fast.
But Bobby has a past. And Rain has a lot of pain. And when his past and her pain collide, will their blooming, earnest love survive?

Bobby Sinatra: In All The Wrong Places is the first explosive installment in the Rags to Romance series.

Until Merri: Happily Ever Alpha World
Millicent ? don?t call me Millie- Merriweather has had a thing for Tom Franklin since she was twelve years old. At the time he was a senior in high school, which meant her dreams of being his girl weren't meant to be.

Her thirtieth birthday is getting closer by the hour, but she's still crushing big time on her first love. The problem is her childhood crush is now her BFF and Merri isn't sure how to get out of the friend zone.

With a divorce under his belt, a Purple Heart stashed in a drawer, and a business to run, Tom Franklin chooses to avoid the dating scene. Besides, no one interests him the way Merri does. If only they weren't trapped in the friend zone.

When Tom needs a date for a banquet recognizing his dad, he asks Merri.
With everyone they know cheering them on from the sidelines, the comically sexy misadventures of Tom and Merri begin.

What happens after that is a wild, laugh-filled, adventure.
Absolution: A Gamelit Adventure (Blood Runners Book 1)
In a futuristic New Chicago where justice is meted out via a barbaric system called Absolution, you can either level up or check out.

Nobody knows this better than Marisol, a super-powered tracker whose job involves hunting down ?Runners,? people who?ve been paid bounties to become suspects in crimes committed by the wealthy.

On the verge of becoming the city?s premier Hunter, she stumbles upon a young Runner who holds the key to a conspiracy that could topple New Chicago?s dictator?and threatens everything she?s ever believed in.
Empyrean Sol: The New Commonwealth Book 2
FIRST CONTACT IS A BITCH!

Aliens have come to our solar system, and they aren't happy to see humanity in space. It means that their epic journey has been for nothing, and they decide to fight for their right to plunder our resources. But which enemy should Empyrean deal with first: The Seven Serpent Society who are causing trouble back on good ol' Terra Firma, or the completely unknown Alien Menace?

Mistakes will be made and lives will be lost, but the Drake family are nothing if not survivors. They will do what they do best and continue building, growing, and developing fantastic new technologies. Technologies that will help them take their fight out beyond Sol!.

Find out how in this next exciting chapter in the Empyrean Saga!

Who will enjoy it?
Fans of new and developing sci-fi technologies
Fans of interplanetary expanding and colonizing
Fans of sci-fi military combat both in small units and space / atmosphere ships
Fans of AI and hacking
Fans of genetic engineering
Fans of terraforming
If you like the hope of Star Trek and the intrigue of Babylon 5, you will love this book

Parts of this book was previously released in 2018 as Stellar Conflict: The Scale of the Stars Book 2. However, 26 new chapters have been added to the story. Well over 36,000 worlds!


Scary Hot: An Until Series and Club Alias Series Crossover
Alpha former-military biker.
Quirky office manager of a vet clinic.
When their best friends meet and have a whirlwind romance, they get swept up in it and have a hot tryst of their own.
It leads to a surprise pregnancy?and a soul-deep connection?neither see coming.

Team Inez (House of Garner Book 2)
My name is Inez Garner, and I?m a vampire princess. It still sounds crazy to me too, but again, the fangs sold me, especially now that I have my own and drink blood. Things have become more complicated as people give me answers, but I?m no longer alone to handle it all. I have Darius and Jaxon, plus my knights, and maybe one of the oldest vampires alive joining us to help keep me alive.

That?s not terrifying or anything. But they think I?m Aether?s champion?who is not a guy, but the Goddess of everything?and that?s going to upset a lot of people. Which means they?ll want me dead because sure, there?s not an apocalypse or corrupted trying to eat us all, so I should be the priority never.

Having help is great though, and it seems like the tide is turning in the war we?re all fighting. We?re working hard to try for a future, and now with some of the amenities we can have because of my abilities with electricity, it looks like we have an actual chance. Well, some days, other days don?t go so well.

House of Garner is an apocalyptic, hot burning, WhyChoose romance with darker elements, strong language, violence, and a heroine that doesn?t let anyone get in her way.

The Darkest King
Look for The Darkest King, the exciting new novel from Gena Showalter, available from HQN books Feb 25, 2020. Pre-order your copy today!
Song of the Nile: Gods of Egypt
Merneith, a harpist of rare talents, blessed by the goddess Hathor, has recently arrived in Thebes and joined Pharaoh?s court, but must hide secrets from her past. As she settles into her new life in the palace, the one man she can?t forget and followed to Thebes is unaccountably absent.

Nikare, a Medjai police officer serving under Pharaoh?s direct orders, is now deep undercover investigating high crimes against Egypt and forbidden to contact Merneith. Masquerading as a priest to deceive the plotters, he watches over her from afar and longs for the day he can approach her openly.

When an unscrupulous noble ensnares Merneith in the web of evil Nikare is pledged to bring down, the two must stand together against earthly and magical forces to save their own lives and protect Egypt.

How much help will the gods provide? Will the pair survive the final showdown between Pharaoh and the conspirators and find the happy future together they desire?

This is a standalone novel but is also a direct sequel to Lady of the Nile, which is where Merneith and Nikare were first encountered as supporting characters. Now they move front and center in the fight to protect Egypt from a new threat. Mild spoilers for Lady of the Nile.

Second Treatise of Government
Two Treatises of Government or Two Treatises of Government: In the Former, The False Principles, and Foundation of Sir Robert Filmer, and His Followers, Are Detected and Overthrown. The Latter Is an Essay Concerning The True Original, Extent, and End of Civil Government is a work of political philosophy published anonymously in 1689 by John Locke. The First Treatise attacks patriarchalism in the form of sentence-by-sentence refutation of Robert Filmer's Patriarcha, while the Second Treatise outlines Locke's ideas for a more civilized society based on natural rights and contract theory.
The Cat Who Pawed the Cultist: Sanctum Guardians Book 1
Charlotte Barreau has tried to maintain a low key lifestyle but it isn?t easy for a young witch. As a student of the Holstrom Sanctum, she?s studied the intricacies of magic but never had to apply them to anything of importance. Her biggest concerns involve finding a movie she hasn?t seen, spending time with her friend Avery, and passing magical physics.All that changes when she meets a feisty orange cat attempting to foil the plot of a cultist opening a portal to another world. This magical beast comes to her with a calling, a duty to defend our world against denizens of a dangerous realm called the Umbra Oculus. Charlotte finds herself inextricably bound to her new friend, a partner in his crusade.As they begin to investigate, they find themselves dangerously outmatched. Their opponents are fully trained, adult wizards with serious zeal for their work. Even after enlisting the aid of two additional students, they discover they may not be cut out for the task. But with no one else working on the problem, these children and their cat must save the world, even as they risk their very lives in the effort.
Conversations From the Edge: The Galaxy's Edge Interviews
SPECIAL PRESALE PRICE. EBOOK PRICE WILL CHANGE TO $9.99 WHEN BOOK IS RELEASED.

Galaxy?s Edge has been publishing an interview conducted with a prominent personality in the science fiction and fantasy field since it?s eighth issue (May 2014). All the interviews have been conducted by Joy Ward.

The list of interviewees reads like a who?s who of the genre (complete list below).

In many cases the interviews had to be shortened to fit the magazines word-count requirements. However, this edition restores the abridged interviews to their full length, giving readers an exciting insight into their favorite authors.

Some of these interviews are funny, some put a historical perspective on what has transpired and some may even bring tears to your eyes. But what all of them have in common is a commitment to an honest sharing of experiences by these giants
of the industry.

COMPLETE LIST OF INTERVIEWEES

George R.R. Martin, Jerry Pournelle, Nancy Kress, Joe Haldeman, Peter S. Beagle, Eric Flint, Mercedes Lackey & Larry Dixon, Gene Wolfe, Jack Mcdevitt, Greg Bear, David Gerrold, Kij Johnson, Mike Resnick, Terry Brooks, David Brin, Catherine Asaro, David Weber, Robert Silverberg, Toni Weisskopf , Lois McMaster Bujold, Robert J. Sawyer, Harry Turtledove, Connie Willis, Larry Niven, David Drake
Earth Divination, Earth Magic: A Practical Guide to Geomancy (Contains the First Translation of Pietro de Abano's Fourteenth-Century Handbook of Geomancy)

Here is a complete guide to the lost art of geomancy - one of the major divination systems that are part of the Western magical tradition. Geomancy is simple, quick, and direct - anyone can get answers to any question in a matter of moments by learning how to read the patterns revealed by the 16 symbolic figures formed of single and double points. During the Middle Ages and Renaissance, geomancy was used by everyone from popes to peasants because it provided practical, useful results. Often mistaken for feng shui or ley lines, or hidden within poorly explained tables and charts, geomancy has become something of a lost art - until now. Earth Divination, Earth Magic provides a fascinating look into the history, theory, and practice of geomancy, including a thorough set of instructions for both casting and interpreting a chart for yourself, or a friend.
Benjamin Ashwood Series: Books 4-6
This boxset contains Books 4-6 in the fan favorite Benjamin Ashwood series.

Ben journeys into the unknown as the prospect of war grows between two powerful political factions.

This boxset follows Ben's journey into the unknown in search of a powerful weapon. What they find is not what they expect, and Ben and his friends are forced to return home to an even greater threat than they imagined. Does Ben have what it takes to become the hero the world needs?

Packed full of action and adventure, Benjamin Ashwood is perfect for fans of Robert Jordan?s Wheel of Time, Brandon Sanderson?s Mistborn, or Jeff Wheeler?s Muirwood.
Everything I Die For: A Hybrid Post-Apocalyptic / Espionage Adventure (A Gun Play Novel: Volume 2)

Nihayat al?ayam (the end of days) has begun.

Wedded contract killers Quinn and Natalia Barrett fear their intended final operation may have served as the trigger, and now find themselves on the run from a past neither can escape.

Adam Young?s worst fears have seemingly become genuine. His country has fallen under attack. His son has once again gone off the radar and while preparing his family for the worst Adam believes is approaching, he struggles to untangle the various kinks existent in his multidimensional household.

In this fast-paced roller-coaster follow-up to C.A. Rudolph?s thrilling Until Nothing Remains, these two families? universes are predestined to collide. Will they find common ground? Or will the confrontation result in disaster?


Demon Hunters 7: Extrication
Genre: Young Adult Urban Fantasy/Horror.
Word Count: 57359
Esther is determined to change her life around. To stop mourning, stop being angry and most of all to stop getting into fights. She decides it's going to take a new attitude, a new city and a new job. As always, things don't go according to plan and she's left wondering who will mourn her if the worst happens?
This story was written by an Australian author using Australian spelling.
Becoming His (Blackout Series)
Hollywood heartthrob? Check.
Vegas blunder? Check.
Best way to start a vacation? Probably not.
Best way to introduce yourself? Up for debate.
When the lights go out all bets are off. The current of our attraction is amplified in the dark.
The only electricity in a city-wide blackout.
When the blackout is over, do I brush it off as just another vacation romance? Or is it more?
One thing is for sure, it?s one first date I?ll never forget.
Earned Citizenship
The migration and settlement of 11 million unauthorized immigrants is among the leading political challenges facing the United States today. The majority of unauthorized immigrants in the U.S. have been here for more than five years, and are settling into American communities, working, forming families, and serving in the military, even though they may be detained and deported if they are discovered. An open question remains as to what to do about unauthorized immigrants who are already living in the United States. On one hand it is important that the government sends a message that future violations of immigration law will not be tolerated. On the other sits a deeper ethical dilemma that is the focus of this book: what do the state and citizens owe to unauthorized immigrants who have served their adopted country?

Earned Citizenship argues that long-term unauthorized immigrant residents should be able to earn legalization and a pathway to citizenship through service in their adopted communities. Their service would act as restitution for immigration law violations. Military service in particular would merit naturalization in countries with a strong citizen-soldier tradition, including the United States. The book also considers the civic value of caregiving as a service to citizens and the country, contending that family immigration policies should be expanded to recognize the importance of caregiving duties for dependents. This argument is part of a broader project in political theory and public policy aimed at reconciling civic republicanism with a feminist ethic of care, and its emphasis on dependency work. As a whole, Earned Citizenship provides a non-humanitarian justification for legalizing unauthorized immigrants based on their contributions to citizens and institutions in their adopted nation.

Devil's Breath
In a dying coastal town near Cape Cod, Stanley Falk lives a quiet and unassuming life as a dishwasher. A shell of what and who he once was, Stanley is a man with a dark and violent past who does his best to forget by drinking it all away. But one morning he awakens to find his meager bank account emptied and his memory of the drunken evening prior wiped clean. Vague memories and terrible nightmares of evil gods, distant planets and a hideous room where torture has been practiced and blood flows like water haunt his every waking moment. Something depraved is intent on dragging him back into the same pit of darkness he's fought his entire life to crawl out of, and now there are others, in the shadows, watching his every move and luring him closer to a truth beyond comprehension...beyond evil...beyond anything he's ever imagined possible.

You worship what you do not know.
The Reindeer Gives Thanks (Reindeer Holidays Book 6)
A single kiss is enough to make reindeer shifter Ariel pine after Mal for five years, to the point that she can?t even bring herself to date another male. But then, given her overprotective brothers, and the fact that she would rather spend an evening completing a jigsaw puzzle than partying, men had rarely so much as knocked at her door, never mind beat it down.

Mal couldn?t help himself when he kissed Ariel. He had the kindest, and most beautiful female he had ever met in his arms, and yeah, he wanted to kiss her. But Ariel was just a teenager at the time, and he was? old enough to know better, so he stayed away, certain that the perfect female he lusted after would find someone who deserved.

But Ariel is older now, and Mal is back with the reindeer herd. Can they find their way to a happily ever after, while dodging a romantically inclined stag shifter and someone who wants Mal dead?

Caution ? this novella is intended for adults and contains a scene of a sexual nature.

Sign up for my newsletter here: http://elizabethannprice.wix.com/eapricenovellas
Hexed (Hell on Earth Book 4)
Zoe Bankes is a paragon of confidence in a pixie-sized package who believes wholeheartedly in the supernatural. Not difficult, considering her best friend's the new Queen of Avarice. Trusted with Kami and Saph's demonic secrets is just one more reason why she loves her life. So, when all their happiness is threatened, she'll do anything to stop it. Even if it means fighting a mysterious and alluring demon she'd rather scrap with in much naughtier ways. But if Hell thinks Zoe Bankes wouldn't be trouble just because she's human, it's about to get a serious wake-up call.

Hex is Pan's shadow, luring lost boys and girls into his grasp with the premise of granting their greatest desires. For centuries he's been cursing desperate people by the dozens, never once considering he'd find a human he couldn't tempt. Until he meets Zoe. Her sharp tongue and quick mind are marvelously riveting, waking things inside him he'd never known. When Wrath decides he wants her, Hex risks it all by abducting her first-upping his number of enemies from one to a Deadly Seven.

On the run from some of the most nefarious Demons of Hell, Hex must convince Zoe of her own danger before he can hope to convince her of their undeniable connection. Disastrous ambushes lead to unexpected allies, as they face down an impossible situation they have little chance of winning. Hex wants Zoe alive, Zoe wants them all free and believes the key to achieving both is buried in Hex's forgotten past. Unlocking it could mean losing him forever, but when the stakes are raised, they're left with no other choice. Not even Hell could predict the outcome...nor how happy it would make the Devil, himself.
A Lady in Disguise

It?s a case of mistaken identities and unmistakable attraction in New York Times bestselling author Lynsay Sands? classic historical romance, previously published as The Reluctant Reformer!

Lady Maggie Wentworth must support herself as an investigative reporter. Writing under another name, she?s been exposing the notorious scandals of the ton?this time it?s the ?working girls? of London. While interviewing the women, a client enters, and Maggie is shocked to see her beau. She changes clothes with one of the girls and flees out the window, only to be whisked away by a stranger.

Lord James is honoring a deathbed promise: watch over his late friend?s sister. Following Maggie to a house of ill repute, he?s stunned to see her emerge dressed as the notorious Lady X! Hard times must have driven her to such a desperate act, and he is intent on reforming the wanton chit. No amount of protest will stop him from saving her reputation. Now if only he can hold his own desires in check?and keep himself from falling in love.
Alpha's Blood: A Vampire Shifter Romance
I BOUGHT HER. I OWN HER. BUT SHE'LL NEVER BE MINE...
A Vampire King?
The moment she stepped on stage, I had to have her in my bed. My submissive, kneeling at my feet.
But this captive virgin is more than what she seems?
A spy in my kingdom. A weapon honed by my enemy. She hates me, but hate is a passion perilously close to love...

A captured queen?
All my life I?ve trained for one purpose. One ultimate goal: kill the Vampire King.
I expected a fight. Pain. Torture. I didn?t expect to want him. My body is a weapon he turns against me.
But I can?t forget my fallen pack. My quest for revenge. My mission is simple:
Seduce him. Earn his trust. Bring him down.
Above all: don?t fall in love.

This stand-alone romance is the twelfth in the bestselling Bad Boy Alpha series. HEA guaranteed, no cheating. This enemies-to-lovers story contains a cool, collected vampire and the she-wolf sent to bring him down. If such material offends you, do not buy this book.
A Head Full Of Dreams (The Askari Series Book 2)
The Askari Series

It is 2065.
Two South African special forces soldiers are on a deep infiltration mission in the central African jungle on mission of global importance, where they make an amazing discovery.
Sean Thomas Keller meets a young boy and woman on a world he never knew existed, who change his future and his life forever. The boy has had his life turned upside down, the woman struggling with a difficult life.
Soon the horrors of his enemies from Earth reach out and threaten to destroy their lives.
Sean vows to make sure he protects those he loves ? but before long realises there is a whole world that need his skills and expertise.

Book 1: A Sky Full of Stars

Sean wakes to find himself alone on a new world, a world that closely resembles Earth ? but for some stark differences. This world is feudal, medieval ? it is a world run by kings and queens. It doesn?t take very long before his knowledge and skills begin to impact the town and the people around him.
He crosses paths with a young boy who has secrets of his own and meets a woman who change his life forever. As time passes his enemies from Earth start to threaten to destroy all that he loves.

Book 2: A Head Full of Dreams

Sean is slowly adapting to this new world but begins to realise he is not immune to the intrigues of kings. King Lothair?s ambitions brings about a confrontation with an enemy both powerful and dangerous.
Sean is forced to act after the king?s actions place Rowan in danger. Whilst he battles in a new land with some of his enemies from Earth ? Cassy has dangers of her own to face.

Bogo, Patch & Trouble
This is a Nonfiction Book for Children. About our adopted rescue pets... That have brought lots of happiness into our home. Along with lots of love, too! There will be pictures added to this book also. One of the pets died, but we've still got the other two. They're doing just fine.
The Serpent Catch Series
All four books of the Serpent Catch series.

"This excellent blend of sf and fantasy belongs in most libraries." - Library Journal

Long ago Earth's paleobiologists established the planet Anee as a vast storehouse of extinct species, each continent home to life forms of a different era. For a thousand years the starfarers' great sea serpents formed a wall of teeth and flesh that protected Smilodon Bay from the ravaging dinosaurs that swam across the ocean from Hotland. Now the serpents are gone and Anee is being ravaged by tyranny, war and slavery.

Tull, son to a human father and a Neanderthal mother, feels doomed to toil his life away as a common field hand, but his mission becomes clear when he takes action to save his homeland. Tull must seek a distant river in the slave nation of Craal, where young serpents can be found. Legend has it that Adjonai, the Neanderthal god of terror, is king of Craal. Yet only by facing this dark enemy can Tull hope to bring home his serpent catch alive.
Originally published under the name "Dave Wolverton."

"No one who has read Dave Wolverton doubts that his is a major talent." - Algis Budrys, The Magazine of Fantasy and Science Fiction

"An extraordinary novel of ideas that coexist quite easily with a powerful story of adventure and character. . . . You won't soon forget this book." - The Magazine of Science Fiction and Fantasy
Agents Of Mayhem: An Urban Fantasy Action Adventure (Federal Agents of Magic Book 2)
New city, new troubles. It?s going to take all the magic Special Agent Diana Sheen can gather to keep the peace.

But will it be enough?

Diana runs a secret Federal agency that combats magic mixed with wicked. Her team cleans up the worst streets, disguised as bounty hunters.

Challenge #1 is a small troll and his ongoing obsession with action films. Good thing he?s a helluva fighter too.

Still, is it enough? Dark magic has a new twist born from an ancient cult and they?re playing for keeps.

Good thing Agent Sheen knows how to play rough.

It?s all in a day?s work at the secret bureau of the Federal Agents of Magic.

For a thrilling action-adventure with spells, guns, hand-to-hand combat, and just the right amount of troll, join the FAM team today!

The Weird of Hali: Dreamlands



To a Country of Dreams...



For five and a half years, since the mysterious disappearance of two of her graduate students, Professor Miriam Akeley of Miskatonic University has pursued her own covert researches into the forbidden lore underlying the seemingly fantastic tales of H.P. Lovecraft. The clues she has gathered all point to the shocking reality behind those tales, but it takes an unexpected encounter with a creature out of ancient legend and the discovery of a cryptic letter by Lovecraft?s cousin and fellow author Randolph Carter to lead her to the answers she hoped and feared to find?and thrust her out of the reality she knows into the impossible world that Lovecraft and Carter called the Dreamlands.


She is not the only one to pass through that forgotten portal, however. The ancient war between the Great Old Ones and their enemies has spilled over into the lands of Dream, and an agent of the Radiance now seeks the Temple of the Singing Flame in the far west. Guided by the oracle of Nodens, Lord of the Great Deep, Miriam and Randolph Carter must stop him?for he carries the Blade of Uoht, one of the three sorcerous treasures of drowned Poseidonis, and if he reaches the Temple and extinguishes the Flame, the Dreamlands and all within them will cease to exist forever...

Shadow Fae Series: Books 1-4: Demons of Fire and Night Novels

A girls' night out means three things to me: drinking whiskey with my best friend, trying not to kill anyone, and keeping my magic hidden. A fae gladiator like me isn?t supposed to exist anymore.

But my Friday night takes a bad turn when a lethally gorgeous fae--Ruadan--tries to assassinate me. He's known as the Wraith, and he's taken a vow of silence until he?s slaughtered the outlaws on his kill list. Outlaws like me.

Ruadan lets me live on one condition: I have to earn my place at the Institute of the Shadow Fae. As a powerful fighter, I can take the competition.

But things fall apart when I?m given an impossible choice: betray my mentor Ruadan, or my best friend dies. Now, I face a quandary my gladiatorial past did not prepare me for.

This boxed set includes:

Court of Shadows
Court of Darkness
Court of Night
Court of Dreams

The Shadow Fae boxed set contains the first four books in the series, which include Arianna and Ruadan's complete story arc.
Enemy Within
A NZ SAS major is training a squad in urban warfare in Richmond, Virginia. Within days, civilization is reduced to a horse and cart level around the world. For those who survive, each day is a grind to stay alive. Warlords arise to take advantage of the chaos.

Against all odds, a new government arises in the northern US, and a resistance to whatever caused this hell forms around one old SAS mastermind, and one exceptional field operative. And the resistance begins to fight back!

An SAS story that shifts from the Siberian tundra to New Zealand's fiords to the Atlas mountains, the Presidential bunker and the International Space Station. A masterfully presented story.

Treason in Norfolk (X-OPS: The Unclassified Files Book 1)
An unlikely meeting?
Agent Eden Bristow never thought she?d end up fighting mafia-types in an alley right before her sister?s wedding, much less that one of the thugs would be a shifter like her. But what surprised her more was the hot-as-hell soldier who jumped into a bullet firestorm to help her. Scratch that. What surprised her more was the fact he saw her shift and he didn?t freak out. What are the chances she?d meet a man she was not only attracted to, but who could be trusted with government secrets? Slim. One who's willing to step into the mess that is her family? Priceless. So where do they go from here?

An undeniable love.
Sergeant Travis Dempsey was in Virginia for his sister?s graduation. The last thing he expected was to stumble upon a beautiful DCO agent who could kick a bad guy?s ass and still look good in the process. Scratch that. The last thing he expected was for her to have claws and lust-inducing bright green eyes. Feline shifter? Those kinds of things didn?t exist? but they do. And everything about the gutsy, independent woman is drawing Travis in, until he?s falling head-over-combat-boots for her.

But Eden is caught up in something dangerous. And trying to protect her baby sister may get them all killed before Travis has a chance to tell Eden how he feels.
Haunted Girl Walking: A Ghost Hunter Cozy Mystery (A Ghostly Haunted Tour Guide Cozy Mystery Book 10)
A murderer? Ripley Van Raden is a librarian by day and a haunted tour guide by
night. Her resume doesn?t include murderer. The police have to suspect her of the
recent murder though when she?s caught on video at the scene of the crime. Rip has
to find the killer and clear her name before she has the book thrown at her.
Will the spirit activity in the haunted town of Devil?s Moon guide Ripley to the
killer?
Winds of Marque: Blackwood & Virtue

"Bennett R. Coles ranks among my go-to list in SF. Entertaining and intelligent storytelling and terrific characters. In Winds of Marque, Coles may well have invented a whole new subgenre that has me scrambling for a description--Steam Space?  Whatever you call it, a blast to read. Here's hoping that many more adventures are in the offing for Blackwood and company."  ?Steven Erikson, New York Times bestselling author

The first novel in an exciting science fiction series?Master and Commander in space?a swashbuckling space adventure in which a crew of misfit individuals in the king?s navy are sent to dismantle a dangerous ring of pirate raiders.

In a dense star cluster, the solar winds blow fiercely. The star sailing ship HMSS Daring is running at full sheet with a letter of marque allowing them to capture enemy vessels involved in illegal trading. Sailing under a false flag to protect the ship and its mission, Daring?s crew must gather intelligence that will lead them to the pirates? base.

Posing as traders, Daring?s dashing second-in-command Liam Blackwood and brilliant quartermaster Amelia Virtue infiltrate shady civilian merchant networks, believing one will lead them to their quarry.

But their mission is threatened from within their own ranks when Daring?s enigmatic captain makes a series of questionable choices, and rumblings of discontent start bubbling up from below decks, putting the crew on edge and destroying morale. On top of it all, Liam and Amelia must grapple with their growing feelings for each other.

Facing danger from unexpected quarters that could steer the expedition off course, Blackwood and Virtue must identify the real enemy threat and discover the truth about their commander?and their mission?before Daring falls prey to the very pirates she?s meant to be tracking.
Agular (Shad Cain Book 9)
Cain shakes off the chill of a long cold winter on the south face of Marble Mountain, with only Dog, Bud, and Coonskin Kelly for company. Coonskin has gone and the cupboard is bare, so it?s time for a trip to town for supplies. Cain isn?t one to do much talking. In fact, most folks are lucky to get a one word sentence out of him. But when there?s a tragedy and a helping hand is needed, he?s the first to reach out a big callused paw.
Just doing a simple act of kindness found him at the Agular Land Grant in Colorado, where the Front Range meets the Great Plains. The Agular Grant has been verified by the US Government, and it?s the home of thirty or so families. The problem facing them is coming from the state of Kansas, hundreds of miles to the east.
The Office of Land Management had opened parcels of land to be claimed in western Kansas. But there were some large cattle spreads right in the middle of the area to be claimed. These cattle barons had never bought a single acre of land? they were simply wealthy squatters. And they had to go. Most sold their cattle for what they could get in a tight market. A few drove their cattle west, looking for someplace to light. One powerful rancher had his eye on the Agular Grant, and he had a monster herd moving toward the families who lived there? and Shadrac Cain.


Second Treatise of Government
Two Treatises of Government (or Two Treatises of Government: In the Former, The False Principles, and Foundation of Sir Robert Filmer, and His Followers, Are Detected and Overthrown. The Latter Is an Essay Concerning The True Original, Extent, and End of Civil Government) is a work of political philosophy published anonymously in 1689 by John Locke. The First Treatiseattacks patriarchalism in the form of sentence-by-sentence refutation of Robert Filmer's Patriarcha, while the Second Treatise outlines Locke's ideas for a more civilized society based on natural rights and contract theory.
This publication contrasts former political works by Locke himself. In Two Tracts on Government, written in 1660, Locke defends a very conservative position; however, Locke never published it.[1] In 1669, Locke co-authored the Fundamental Constitutions of Carolina, which endorses aristocracy, slavery and serfdom