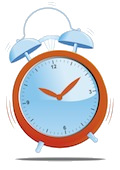 Set An Alarm For Your Favorite Authors
Like to know when you favorite authors have a new book out? Want an email that tells you when they do? Well, you're in the right place!
Just put in your email address and the name of the author you want to get an alarm for and hit the Set Alarm button. That's it! You'll be notified anytime the author puts out a new book. If you're not sure how an author spells their name, just hit the Search button and we'll try to find them for you. You can also search for a book title or series name if that helps.
Recent Releases
Fern Majestic and The Fall of a Dragon
Fern Majestic lives a life of solitude as a result of being labeled as a traitor by the ruler of Loustof. When impending doom threatens his village, Fern bravely rises to the perilous challenge time and time again. As he battles dragons and centaurs on a mission to rescue the King?s son, he finds himself entrapped in a web of conspiracies and comes face to face with his shrouded past. Will Fern choose to save his newfound friends? Or will he sacrifice the world that has wronged him to the rule of evil?
Assassin's Blood (Thirteen Realms: Thief of Souls Book 1)
Most nights you?ll find me at the pub, playing guitar in a band with my fae friends and drinking beer. But tonight, I?m stalking an ice-cold fae assassin. I?m on a mission to avenge my murdered friend. I?m only half fae, but my lack of magic won?t stop me.

When I?m caught spying in the assassins? stronghold, they give me a choice, according to their ancient custom: become one of them or die. As if that isn?t sucky enough, my new instructor, Ash, is the beautiful, cold-eyed killer I followed here. But the longer I?m with him, the more he intrigues me.

Now my acting skills are facing their greatest challenge: convincing my brooding instructor that I?m a happy little recruit, while working to bring down the assassins? guild from the inside. That?s a hell of a job, but my survival depends on it.
Roadmarks
The Road runs from the unimaginable past to the far future, and those who travel it have access to the turnoffs leading to all times and places?even to the alternate time-streams of histories that never happened. Why the Dragons of Bel'kwinith made the Road?or who they are-?no one knows. But the Road has always been there and for those who know how to find it, it always will be!

Dizzying in its virtuosity, gripping in its kaleidoscopic treatment of time, character, and action Roadmarks is a dazzling achievement.

About the Author
Roger Zelazny was a science fiction and fantasy writer, a six time Hugo Award winner, and a three time Nebula Award Winner. He published more than forty novels in his lifetime. His first novel This Immortal, serialized in The Magazine of Fantasy and Science Fiction under the title ...And Call Me Conrad, won the Hugo Award for best novel. Lord of Light, his third novel, also won the Hugo award and was nominated for the Nebula award. He died at age 58 of cancer. Zelazny was posthumously inducted into the Science Fiction Hall of Fame in 2010.
A Jump into the Unknown (Reality Benders Book #5): LitRPG Series
Read opening chapters here - magicdomebooks.blogspot.com/2019/09/reality-benders-jump-into-unknown.html

We put an end to the war with the Dark Faction, but still humanity?s problems are far from over. More than half of the game?s promised tong of safety has elapsed, and yet humankind is no closer to forming a unified front. We've just begun building one of the twelve planetary shield generators necessary to give Earth complete protection, but we don't have enough construction materials, players or time. Should we ask the parallel magocratic world for help? After all, an invasion from outer space would hurt them just as bad. The mages, though, have plenty of problems of their own.

What options does Gnat even have here? All he can truly count on are his own strength and his personal Relict faction. Should we put all our eggs in one basket and look for help in deep space? Might technology from ancient, long vanished races allow humanity to grow strong enough to turn back the onslaught before it's too late?
Danian's Chronicles Complete Series Boxed Set, A Supernatural Action Adventure Opera: Crucifix, Renegade, Apostle, Upgrade

After a long time with mercenaries, his church has called their demon-possessed priesthome

Grab the entire series in one complete boxed set today!


Crucifix:


A London flat nestled in a small cul-de-sac, a beautiful courtyard with bright shining sun, and as many books as he could read.

It was going to be quiet, calm, and? Oh wait, it?s actually thedemon apocalypse.

With incursions, hauntings, and poltergeists to take care of, Damian is one of the only priests his church can call on.

At least for now.

They did send a welcoming gift in the shape of a young trainee, Max, who may or may not know his head from his? Well, you get the point.

Will Damian, with the help of some friends along the way, be able to kick the slaying and start to save the souls of his attackers? Or will his red-eyed granny of a neighbor poison him with a pie first?

If his demon has anything to do with it, exorcisms will only be done in the most fashionable style.

Secrets and action await you as you follow Damian up his path from hell.

Renegade:

The church is so very needy.

Sitting at a Roman café waiting for a friend, Damian is starting to think that taking a van full of unconscious priests might not have been the best option.

Nonetheless, Damian has survived his first couple of weeks as a ?Demon ? or whatever the church wants to call him.

Can his protégé settle into the life of a warrior priest? Max still fights his own personal demons but hopes for a better future with Damian as his guide.

Neither of the priests? demons are terribly happy with their hosts. Can Astaroth modify Max's entertainment habits or Ravi change Damian's sense of fashion?

Good luck with that.

Danger will hit Damian hard in the face, and he will have to decide betweenfriendship andduty.

Damian never was very good at following orders or dealing with limitations placed on him?

Apostle:

A little gunpowder goes a long way.

Damian has to deal with secrets.Too many secrets...and one of them is about a Demon he knows personally.

What's a little blood between friends and enemies?

The demons are bitching and life must go on, right?

Good luck with that.

Those in charge have provided orders for Damian.

Except, Damian has never been good at following orders or dealing with limitations placed on him?

Upgrade:

It takes a man a while to walk in his shoes...

Damian is finishing up many things in his life, including Max's training - if they survive.

Should he continue to allow secrets to run his life?

The clues are starting to track back to some influential players, but where is the proof?

Not that Ravi, in Damian's mind, cares a wit about hard proof.

Those in charge have secrets, and perhaps it is time to find them out.

Except, Damian has never been good at following orders or dealing with limitations placed on him, will Heaven accept his decisions?

Scroll back to the top and click ?Read for Free? or ?Buy Now,? and kick back for a fun supernatural action-packed adventure that will have you yelling for the good guys and laughing at the arguments between Damian and his protégé.

---

NOTE: This book contains cursing. Perhaps humorous cursing, but cursing nonetheless. If this offends you, I suggest you don't read this book.
Coming Home: The Damaged Series - Book Three
Rowan Foxe has no memory of the first ten years of her life.
Growing up in a home for girls, she works harder than most.

She leaves behind the orphanage, the town, and the boy she loved...
Certain she will never risk her heart in such a way again.

A chance encounter leads to a life she never expected...
And a love she can't fight even knowing there's tragedy ahead.

Take a powerful and emotional journey with Rowan.
Her love, her loss, her strength, her grief.

A dramatic romance by Always the Good Girl, Shayne McClendon.

The Damaged Series...
Dirty Little Secret - Book One
Feel My Love - Book Two
Coming Home - Book Three
Run to You - Book Four

That Divorce: (Danny's Duet Book 1) (That Boy 4)
Quarterback Danny Diamond loves to score. Touchdowns.
Get those dirty thoughts out of your minds, ladies. Just because he has two Super Bowl rings, model good looks, and a well-defined athletic body doesn't mean he's a player off the field. Sure, he has women swooning over his messy blond hair, brilliant blue eyes, and cocky smirk, but he's been married to his college sweetheart since he was drafted, and they have two beautiful children.

Just when he's gearing up for what he hopes is the best season of his career, his picture-perfect wife of fifteen years completely blindsides him when she asks for a divorce.

Award-winning actress Jennifer Edwards also lives a seemingly fairy-tale celebrity life with rock star and international DJ, Troy Malone. That is, until he's caught on video in an Amsterdam brothel, and their love becomes tabloid fodder.

Years ago, Danny and Jennifer met at a party, and their chemistry was off the charts. After a few months of being just friends, he did the right thing--cut off all contact with her to focus on his family.
It was the right decision at the time. But they've never forgotten each other. Or the special connection they felt. And, when Danny's next-door neighbor offers Jennifer a place to hide out from the paparazzi, they meet ... again.

Will Jennifer and Danny find true love after getting sacked, or are they destined to watch from the sideline forever?
THAT DIVORCE is book one in Danny's Duet and is part of the That Boy Series, although the duet can stand alone. 
? Football? Second chance romance? Celebrities? Awesome friendships? No cheating
Queen
Queen Malone grew up knowing she was born to be heart broken. The rough streets of Miami hardened her heart and fattened her pockets. Queen is use to heart ache and losses, with that hurt, she rose to the top and stepped on any man or woman that got in her way. The only thing she didn't have an handle on is her love life. Never wanting to commit she tried to resist the sexy and savage Wessie Rain, an ex she never lost her fire for and could never let go of.
When Wessie is shot and almost loses his life Queen reevaluates whether or not she needs to drop her wall and declare her love or walk away and stay Queen of the streets to have a family with the man she loves.

Wessie Rain is the dopeboy your mother told you would ruin your life. He's sexy, smart and has money, a triple threat. When he relocates to Miami he finds himself back in Queens bed and she fell right back into his heart. The only problem with that is Wessies wife, Queens rival Sonovia Stanfield. Sonovia is determined to show the world who Queen really is when she get a hold of a secret that Wessie may never forgive.
Hearts will break and bullets will fly in this gritty urban romance in the 305.
Robin Hood's Oak
Tilly and Rob don't like each other. The problem is their parents plan to marry and they will become step brother and sister. In an attempt for them to have time together, they are sent on a walk in Sherwood Forest to see the Major Oak. Tilly is interested in the history of the tree and its connection to Robin Hood. Rob finds it all rather boring. But after Rob tries to climb inside the tree's vast trunk, something strange happens.The oak whisks them away to Robin Hood's camp. But have they gone back in time ,or is it just a medieval re- enactment?
Nightfall (Rewind 717 Book 3)
Time is running out?

Cole has lost his partner Eleanor, and he?s alone once more. And now he is hearing the voice of his dead wife, and he can?t be sure if it is real or a figment of his imagination.

What really bothers Cole is that he?s starting to listen to her message with all the implications that go with it.

But when elements of a nightmare align with his mission, Cole questions not only his motives but also the fabric of reality itself.

With only 105 minutes left to prevent the nuclear strike, Cole deals with more than he bargains for, and his allegiances are being tested at every turn.

Is he helping the human race or working against it?

Taming My Whiskey (The Whiskeys: Dark Knights at Peaceful Harbor Book 6)
Buckle up for a wild ride as Dixie Whiskey finds forever love in TAMING MY WHISKEY, a funny, sexy, and emotionally riveting standalone romance by New York Times bestselling author Melissa Foster. The perfect love story for those who enjoy fiercely loyal and insanely sexy alpha heroes, smart, sassy heroines, strong family bonds, bikers, babies, and more!

In TAMING MY WHISKEY?
Being the princess of the Dark Knights motorcycle club doesn?t come with a white knight or a fairy-tale castle, and that?s okay, because Dixie Whiskey has never needed a man to slay her dragons or make her whole. Even so, after watching each of her brothers fall in love, she?d sure like a shot at her own happily ever after. But with the Dark Knights watching over her and the only man she?s ever wanted out of reach, she?s not holding her breath.

As the launch of Silver-Stone Cycles? biggest line approaches, Jace Stone is left needing a favor from the one woman who holds the power to take him to his knees. He knows when it comes to sinfully gorgeous and sharp-tongued Dixie Whiskey, he must stay on his toes and keep his walls firmly in place. But Jace needs her for his business?and Jace Stone always gets what he wants.

When the tall, gruff, and darkly handsome biker presents an opportunity that any other woman might see as the chance of a lifetime, Dixie turns him down flat. But Jace is determined, and he pulls out all the stops?sending Dixie?s overprotective brothers up in arms. Rebellious Dixie takes a stand?going after the freedom, and the man, she?s always wanted. One scorching kiss leads to an undeniable connection, but Jace isn't looking to be tied down, and Dixie refuses to play second fiddle. Can two untamable hearts find forever love in each other?s arms?

For more hot Whiskey love, check out Melissa?s other Whiskey novels.
TRU BLUE
TRULY MADLY WHISKEY
DRIVING WHISKEY WILD
WICKED WHISKEY LOVE
MAD ABOUT MOON
And don't miss RIVER OF LOVE, the first story in which the Whiskeys were introduced!

The Whiskeys are perfect beach reads with depth of story, strong family ties, and a wealth of emotions. Small town love stories with happily ever afters guaranteed.

"Melissa Foster is synonymous with sexy, swoony, heartfelt romance!" New York Times Bestseller Lauren Blakely

"You can always rely on Melissa Foster to deliver a story that's fresh, emotional and entertaining. Make sure you have all night, because once you start you won't want to stop reading. Every book's a winner!" NYT Bestselling Author Brenda Novak

"Melissa Foster writes worlds that draw you in, with strong heroes and brave heroines surrounded by a community that makes you want to crawl right on through the page and live there. - New York Times bestselling author Julia Kent

"When it comes to contemporary romances with realistic characters, an emotional love story and smokin' hot sex, author Melissa Foster always delivers!" The Romance Reviews

"Foster writes characters that are complex and loyal, and each new story brings further depth and development to a redefined concept of family." - RT Book Reviews

"Emotional and sincere. Sweet and sexy. Hot and intense! More Whiskey please!!!" - Aaly and The Books

"Love, Strength and Loyalty. Those Whiskey boys are something else. WOW!" - Dirty South Books

"You can never go wrong with the heroes that Melissa Foster creates. She hasn't made one yet that I haven't fallen in love with." - Natalie the Biblioholic

Wages of Cinn
Roxie Trent is a convicted felon forced to hunt invisible, electromagnetic ghosts on Mars. Kill enough ghosts and you?re set free. But to kill them, Roxie and her fellow convicts must use the highly addictive drug Cinn, which allows them to see across multiple wavelengths. As the ghosts and the drug eradicate her comrades, Roxie must decide what she?s willing to do in order to atone for her crimes?and she has no idea what the ghosts want, or how far her superiors are willing to push her to achieve Cinn?s true purpose?
War Chest (Even Gods Fall In Love Book 5)
Make love, not war? Try telling that to the god of war.
Even Gods Fall In Love, Book 5
Bearing little resemblance to her beautiful sister Rhea made it easy for Ruth to secure the job of governess to the Duke of Lyndhurst?s wards. The babies are Rhea?s. Rhea is dead. And Ruth?s suspicions are aimed squarely at the powerful, magnificent, brooding duke.
At the very least, she means to ensure her sister?s twins are raised properly. A task she suspects is beyond the duke, who wanders away at night, comes to dinner disheveled, and stirs desires she?s never felt before.
Marcus isn?t just the Duke of Lyndhurst. He is Mars, god of war, and his nightly dinners with Ruth?during which he allows her to ask him one question?are his only respite from his desperate struggle with the Titans.
Little does the drably dressed, socially inept woman realize she is a constant temptation to him?and he is losing the battle to resist. But if he allows her to break the chains around his heart, their love will make her a target in a fight to the death.

Warning: Beware of tall, dark men who roam houses at night. Don?t, whatever you do, stop to kiss them.

X-Men Milestones: X-Cutioner's Song
Collects Uncanny X-Men (1981) #294-297, X-Factor (1986) #84-86, X-Men (1991) #14-16, X-Force (1991) #16-18, Stryfe's Strike File #1.

The biggest and best adventures of Marvel's mighty mutants - these are the X-Men Milestones! And this is the story so big it took four titles to contain it! When Cyclops and Phoenix are kidnapped - and Cable seemingly assassinates Professor X - the X-Men, X-Factor and X-Force go to war...with each other! Witness epic battles around the globe and on the moon as Mr. Sinister's subtle plan of vengeance on Apocalypse unfolds and major revelations are made about the true identities of Cable and his twisted doppelgänger, Stryfe! Featuring blood, angst, sacrifice and great big guns as Marvel's mutant families dance to the villains' twisted tune!
StarDog: The Inherited Stars Series
Navigator Taro Shall's captain assigns him an unexpected mission?find a way to eradicate deadly vipers that have infested starship Calypso. He never expects to find the solution to his problem in the hands of Adini, a charming street vendor. But the bio-engineered StarDog he acquires turns out to be a galactic hot potato, and both Taro and Adini are soon fugitives on the run.

Adini Kemm can't deny her fascination for the honor-bound navigator, though his past and her present seem to null any chance at a shared future. Until her father's capture as a spy catapults both her and Taro into a desperate bid to save him...and straight into the clutches of a brewing insurrection.

As Taro's bond with Adini grows, so does their jeopardy. Determined not to draw Calypso or his captain into the fray, Taro must rely on his wits to keep both Adini and his secrets safe from the renegade leader who takes them prisoner.


Daybreak (Road to Babylon, Book 8)
Book #8 in The Road to Babylon post-apocalyptic series.
_________________________________________
ALL HE HAS TO DO IS SURVIVE THE NIGHT.

On his way back from a vital supply run, Keo is ambushed and stranded in an abandoned town that, as it turns out, isn?t so empty after all. With little to count on except his wits and what weapons he can scavenge, he?ll have to fight tooth and nail to see morning.

But Keo isn?t alone forever. He?s joined by a group of slayers bent on cleansing the town of its ghoul infestation. Potential allies should be good news, but these humans also bring along their own problems?a blue-eyed ghoul with a particularly sadistic streak.

The blue eyes have always been unpredictable creatures, but this one in particular seems to take great joy in playing with its victims before striking the fatal blow. And Keo has just found himself in its crosshairs.

The only thing that matters to Keo is to get home. To do that, all he has to do is survive long enough to see daybreak. It?s just one night.

One very, very long night?

The Witch's Brew 3
The Witch?s Brew nightclub has always been a safe place for norms and supernaturals alike until the Hunters dared to bring the species war to Mikael?s front door by going after one of his own. Determined to keep his family and patrons safe, Mikael hires his friend and P.I. Joshua McCall and a ?Specialist? from another realm.But, will they be enough to eradicate the Hunters from the city of Chicago?This book contains M/M sexual situations is intended for readers of legal age in the country in which they reside. Please store your adult literature responsibly. Author note:Although this novel can be read as a stand-alone, I recommend reading books 1 & 2 first so you will better enjoy the story.
Clash (Gentry Generations)
TAYLOR
I?m that poor little rich girl whose silver spoon was snatched right out of her pretty mouth.
I lost everything.
Now my everyday reality includes sleeping in my car and dining on whatever clearance food I can purchase with spare change.
But my issues don?t end there.
My nightmare family is hot on my heels and demanding something I don?t have.
They won?t give up until I crack.
And I?m just on the brink.
When I finally hit rock bottom I fall into the arms of an unlikely savior.
Kellan Gentry.
Brash and arrogant. Prince of the party scene. Notorious flirt.
The kind of guy who would break your heart with a shrug.
Falling for him makes no sense?
Right?

KELLAN
I used to be careless.
I used to be all about chasing trouble and good times.
But watching my own family go through hell changed everything.
Now I just want to stay on a steady path and make them proud.
Then along comes Taylor Briggs.
Two years ago we hooked up at a wild party and she's hated me ever since.
She?s gorgeous and sarcastic. She?s wrapped in more secrets than I can guess.
And somehow the ground shifts underneath me.
In the clash between love and logic, there?s no mystery as to which one will win.
I?ve been warned about the complications. I?ve been warned we?ll get ripped to shreds.
I dare anyone to try.
There?s nothing I won?t do to protect this girl.
No matter what it costs me.

**Enemies to friends to lovers. May be read as a stand alone.**
Coming Home to Merriment Bay: Part Two: Sparks Fly
Part Two of this heartwarming four-part serial about finding the strength to put the past behind you and to reach out for a future filled with happiness and love.

Cat Devon knew she couldn?t avoid Amias Wells for long. She also knew sparks would fly the moment they came face to face. They never did get on and nothing has changed in eighteen years ? except that Amias is even more annoying. So why does Cat still catch her breath whenever he looks her way?

The fact he flies a vintage Spitfire for the Merriment Bay WWII Museum doesn?t interest Cat, but his knowledge of the former RAF pilots stationed there certainly does. She wants to find out all she can about the man in the photo in Viola?s trunk. And what with hospital visits, dealing with her mum, and sorting out problems with Viola?s house, Cat could use more than just Kyra?s help.

But Kyra makes it clear she thinks Cat and Amias should spend more time together. Which is ridiculous. Apart from the fact they don?t get on, Amias wasn?t interested in Cat before the accident that left the ugly scars on her face and body, so he definitely won?t be attracted to her now. Besides, Cat?s not looking for romance. She?s happy with her life just the way it is.

This is Part Two of a new, four-part serial. The parts are:
Coming Home to Merriment Bay - Part One: A Reunion
Coming Home to Merriment Bay - Part Two: Sparks Fly
Coming Home to Merriment Bay - Part Three: Christmas
Coming Home to Merriment Bay - Part Four: Starry Skies

This is a novel told in four parts. It forms Book One in Emily Harvale's Merriment Bay series which is interconnected to her Wyntersleap series. Each series can be read alone, but several characters appear in both series.


Gabriel's Torment (Regency Club Venus 2)
Gabriel?s Torment (Regency Club Venus 2) is the 2nd book in Amazon #1 & USA Today Bestselling Author, Carole Mortimer?s, hot new Regency romance series, Regency Club Venus.

For the past five years Gabriel Templeton, the Duke of Blackborne, has been the owner of Club Venus, the high class brothel in London. When not running the club Gabriel continues to search for his sister who was cast off by their father almost twenty years ago, pregnant and alone, and has never seen again since.

Young Vic Tyrone was born on the dirty streets of London and will no doubt die there too, sooner rather than later. Seeing and speaking to the handsome Duke of Blackborne, as he strolls by on the way to his club every evening, is the single brightness in days and nights that are all too often dark with the despair of poverty.

Gabriel very much enjoys his daily exchanges with Vic, the cheeky imp who sells fruit or flowers on the street corner near Club Venus. But when Vic isn?t in his usual spot for two days in a row Gabriel becomes concerned and goes in search of him in the Rookery, the most dangerous slum in all of London.

When he finds the boy Vic is sitting silent and numb, the body of his dead mother having been consigned to a pauper?s grave that morning.

Deciding to take the devastated Vic home with him, and sending for his friend and doctor, Lord Benedict Winter, to attend the lad, reveals a secret that totally stuns Gabriel.

Vic isn?t a boy at all but a young woman!

Undecided as to what to do next, it isn?t the time for a woman from Gabriel?s past to seek vengeance on the people he cares for.

Books by Carole Mortimer

Regency Club Venus:
Bastian?s Surrender (Regency Club Venus 1)
Gabriel?s Torment (Regency Club Venus 2)
Benedict?s Challenge (Regency Club Venus 3)
More books to come in this series.

Regency Men in Love ? MM series written as C A MORTIMER
Hidden Lover (Regency Men in Love 1)
Hidden Desire (Regency Men in Love 2)
More books by Carole Mortimer:

Dragon Hearts Series ? paranormal
NATHANIEL (Dragon Hearts 1)
DERYK (Dragon Hearts 2)
BRYN (Dragon Hearts 3)
DYLAN (Dragon Hearts 4)
GRIGOR (Dragon Hearts 5)
GARRETT (Dragon Hearts 6)
AERAN & RHYS (Dragon Hearts 7)
DRAGON REUNION (Dragon Hearts 8) NEW
Series now complete.

Steele Protectors:
LOGAN (Steele Protectors 1)
ATTICUS (Steele Protectors 2)
BRYCE (Steele Protectors 3)
ROURKE (Steele Protectors 4)
HAYDN (Steele Protectors 5) Author?s 250th Book
LUCAN (Steele Protectors) Coming Soon

Also Available:
Regency Lovers Series ? Bks 1-6
ALPHA Series ? Bks 1-8
Regency Unlaced ? Bks 1-9
Regency Sinners ? Bks 1-8
Knight Security ? Bks 0.5-6
Carole Mortimer has written over 250 books in Regency, Contemporary, Romantic Suspense, and Paranormal romance. In 2015 she became the Recipient of the prestigious Romance Writers of America?s Lifetime Achievement Award. She was awarded a Romantic Times Career Achievement Award in 2017. She is an Entertainment Weekly Top 10 Romance Author?ever. Carole is a 2014 Romantic Times Pioneer of Romance. She was also recognized by Queen Elizabeth II in 2012, for her ?outstanding service to literature?.

Can't Block My Love: A New Adult Romantic Comedy (The Hockey Gods Series Book 1)
From bestselling romance author Xavier Neal comes an all-new, rom-com sports romance featuring a gorgeous goalie who can block any shot ? except Cupid's...



Once upon a time, the Vlasta Vipers hockey team was so incredible ? on and off the ice ? they were almost mythical.

Every other university wanted their team to be them.

Every chick who crossed their paths wanted to bang them.

Now?

Their clout on the ice is questionable.

Their competition cutthroat.

Their beds...

Well, there will always be puck bunnies ready to keep them warm. After all, no matter how well they do or don't do, they are the university's most important athletes.

However, when Remington Ronald Rutledge the 3rd, lands himself on the new head coach's bad side, which threatens his chances of playing for the season, he finds himself striking an unusual deal with a blast from his past he can barely remember.

Did she always wear these glasses?

Was her hair always this curly?

Has she always had a smile that makes him wanna smile?

What happens when the bad boy who makes all the rules is forced to play by someone else's?

Can this good-looking goalie let love score, or will blocking it be the biggest mistake of his life?
Dead Air: A Collective World Novel (Academy's Rise Trilogy Book 3)
Our biggest fight is yet to come.

I watched my sisters claim their fated mates with my heart full for their happiness.

Now it?s time to face my own mates. Two of them have been at my side, and I?m waiting for my third. After all, it?s now a family tradition to have three mates. I wonder if reality can be as good as the fictional worlds I love to live in.

Our world isn?t all rainbows and hellhound puppies. There?s something coming bigger than any of us have ever faced.

Now that I?ve tapped into my massive powers, I will do what it takes to save my family and my mates. I?ve had just about enough running and hiding behind wards and our sentries. It?s time to end the threat from Hell once and for all.

Enough is enough.

Furie Suprême (Le Livre de Megan Book 3)
Alors qu'elle s'apprêtait à quitter Uttira après sa remise de diplôme, Megan découvre le Livre des Furies. Les réponses dont elle avait besoin sur son identité, le but de son existence et la nature de ses pouvoirs étaient là depuis le début, assorties d'une révélation fracassante. À présent, il ne s'agit plus uniquement de trouver la mère de Megan. Elle doit également retrouver les deux générations précédentes, car le livre est clair sur un point : il ne peut exister que trois furies.

Ordre de lecture de la série au complet :
Instinct Furieux
Divine Fureur
Furie Suprême
In Defense of Elitism: Why I'm Better Than You and You're Better Than Someone Who Didn't Buy This Book
From Thurber finalist and former star TIME columnist Joel Stein comes a "brilliant exploration" (Walter Isaacson) of America's political culture war and a hilarious call to arms for the elite.

"I can think of no one more suited to defend elitism than Stein, a funny man with hands as delicate as a baby full of soft-boiled eggs."--Jimmy Kimmel, host of Jimmy Kimmel Live!

The night Donald Trump won the presidency, our author Joel Stein, Thurber Prize finalist and former staff writer for Time Magazine, instantly knew why. The main reason wasn't economic anxiety or racism. It was that he was anti-elitist. Hillary Clinton represented Wall Street, academics, policy papers, Davos, international treaties and the people who think they're better than you. People like Joel Stein. Trump represented something far more appealing, which was beating up people like Joel Stein.

In a full-throated defense of academia, the mainstream press, medium-rare steak, and civility, Joel Stein fights against populism. He fears a new tribal elite is coming to replace him, one that will fend off expertise of all kinds and send the country hurtling backward to a time of wars, economic stagnation and the well-done steaks doused with ketchup that Trump eats.

To find out how this shift happened and what can be done, Stein spends a week in Roberts County, Texas, which had the highest percentage of Trump voters in the country. He goes to the home of Trump-loving Dilbert cartoonist Scott Adams; meets people who create fake news; and finds the new elitist organizations merging both right and left to fight the populists. All the while using the biggest words he knows.


Devil's Bridge (Alexandra Cooper Book 17)
In her seventeenth Alexandra Cooper thriller, New York Times bestselling author Linda Fairstein takes readers where they have never been before: Inside the mind of NYPD Detective Mike Chapman.

The Manhattan waterfront is one of New York City?s most magnificent vistas, boasting both the majestic Statue of Liberty and the George Washington Bridge, the world?s busiest span for motor vehicles. But in Devil?s Bridge, Detective Mike Chapman will discover the peril that lurks along this seemingly benign expanse as he takes on his most personal case yet: the disappearance of Alex Cooper.

Coop?s sudden disappearance is fraught with terrifying complications: scores of enemies she has made after a decade of putting criminals behind bars; a recent security breach with dangerous repercussions; and a new intimacy in her relationship with Mike, causing the Police Commissioner himself to be wary of the methods Mike will use to get Coop back... if he can.

Once again, Linda Fairstein proves why she is ?one of the best crime fiction writers in America today? with her most intense Alexandra Cooper novel yet.
Sorceress Super Hero Series: Books 1-3 (Urban Fantasy Box Set)
The mess all started when I punched a 400-year-old fairy reality TV star in the throat.

Things got really weird from there.

Before I could blink, I was trying to save the world alongside a 2,000-year-old immortal who wields a piece of Noah's Ark, fighting flesh-eating monsters that are supposed to only be urban legends, and hunting down a magical superhero gone rogue.

All while struggling to pay my bills, not get evicted, not get fired from my job, and not exposing the hidden magical world.

My name is Sage Hawthorne: butt-kicking sorceress, professional bodyguard, amateur superhero, and occasional screwup.

For the world's sake, let's hope I don?t screw any of this stuff up.

Contains the first three novels in the Sorceress Super Hero Series.
We Will Change Our Stars: Seers and Demigods Book 2
Zander Dovetree, the son of Aphrodite, has survived the vengeance of three furies, and a childhood in foster care. Yet, he isn't sure he can survive Jasmine Nelson, a girl with a dazzling smile, wildness in her eyes, and a shattered soul.

Jasmine is racing toward her death, and doesn't seem to know or care about it. She gets closer every day, and is unwilling to slow down or stop. Not even her feelings for Zander can make her see where her path leads.

When someone attacks the Oracle, Jasmine and Zander jump to her rescue. Doing so puts them in the crosshairs of their enemies, and they all have one goal. Kill the seers.
Two Divided by Zero (Zero Rising Book 2)

A mistake. A drastic fix. And the person most hurt by Jack?s choice turns out to be? Jack.

Five years after joining the army, Jack is back on civvy street and struggling to find his feet.

He knows he?s made the wrong choice. He knows he needs to move on. But how can he choose a new direction when he feels so lost?

Jack asks advice from friends and strangers, but to find his lifeline he must remember who he is, what he stands for, and what first Rio and then Gareth have taught him.

Can Jack find his way again? Buy Two Divided by Zero and find out!




This is the second book of the Zero Rising series. A part of this story was published in the Kickass Anthology in 2014, helping to raise funds for author Eric Arvin and his family. Ithas since been significantly modified and extended.