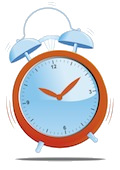 Set An Alarm For Your Favorite Authors
Like to know when you favorite authors have a new book out? Want an email that tells you when they do? Well, you're in the right place!
Just put in your email address and the name of the author you want to get an alarm for and hit the Set Alarm button. That's it! You'll be notified anytime the author puts out a new book. If you're not sure how an author spells their name, just hit the Search button and we'll try to find them for you. You can also search for a book title or series name if that helps.
Recent Releases
Balance (The Chicago Defiance MC Book 6)
Opposites attract.
That?s how movies tell the tale.

My lifestyle?not for the faint of heart.
My oath?to protect the brothers I?ve come to call family.

This life isn?t for everyone.
Especially those in the spotlight.
Meeting a Hollywood A-lister isn?t on my bucket list, and falling for one does not suit my plans.
But a biker who hides in the shadows and an actress bathed in neon lights, calls for disaster.

This story isn?t only about finding stability?it?s friendship, conflict, deception and slaughter.

Death?it?s coming.

Will we find the right balance?

Hold Back the Dawn
?A master of her craft.? ?Maggie Shayne  

London?s diversions hold no charm for Roan Cabrera. Despite his reputation as a scoundrel, he?s in high demand among the city?s most eligible young women. And though their blood can quench his undying thirst, none of them can fill the emptiness in his centuries-old soul. He finds solace only in easing the pain of those near death?by helping them relive their most cherished memories ?
 
The last thing Kathryn Winterbourne remembers is being struck by a carriage. When she awakens in a luxurious bed, she feels like she must have died and gone to heaven. But the man who has saved her is no angel. With his penetrating eyes, the darkly handsome Roan looks more like the devil himself. And when Kathryn is confronted with the truth about her mysterious hero, she?ll have to decide whether to shutter her heart against him?or give in to the thrill of his love ?
 
Praise for Amanda Ashley and Twilight Dreams

?A tender paranormal romance exploring love and family ties, and it?s tinged with intrigue and vengeance. . . . This portrait of new love is sweet and endearing.? 
?Publishers Weekly
 
?Author Ashley is no stranger to paranormal romance ? Intriguing.? 
?Kirkus Reviews 
 
?Master storyteller Amanda Ashley weaves a classic vampire tale of sensual, spine tingling suspense.?
?Christine Feehan
Ancient Fangs: Birth (Book 1)
Vampires don?t exist. That?s what Jake knew. Until that fateful night in a dark alley. Now a rogue half-breed, he will know more than he wanted about the hidden world of the inhuman predators who changed his life. And he will have his mortality back, even if he has to destroy them all.

With the suspect assistance of a mysterious benefactor, his desperate journey for salvation will take him to the demonic myths of the distant past, lead to war with various vampire clans, deadly battles with different species of their kind, and test his unique skills as never before.

Warning: Violence, gore, nudity, and some scenes of a sexual nature. Non-twinkling vampires. For mature readers only.

(A novel of 57,000 words)
Blind into the Breach (The Hunter Imperium Book 4)
Christopher Ecclestone has lived in the dark for a long time.

As a fighter pilot on the old Ark Royal, on the very day all his wishes came true, fate took them away again.

Seven years later, all he can do is listen, as a galactic core wide war begins.

Only the brand new Imperium had space fighters, and they were a liability, not an asset.

Now the Trixone have them, they've swept their frontier clean, and invaded Ralnor and Keerah space.

The Ralnor asked the fledgling Imperium for help.

But the Imperium only has a small number of fighter pilots, with nearly half being rookies without a combat launch to their names. And half of the veterans are flying a brand new untested carrier based fighter.

How do you keep an outnumbered force of veterans and rookies alive, when the enemy has a new weapon no-one knows anything about? Are the Imperium's fighters even a match?

With the need for every available pilot, Jane walks into Chris's life, gives him back what he lost, and recruits him to join the fighter wing on Orion's Belt.

The legend of Dreamwalker has begun, with Orion's Belt jumping Blind into the Breach.

The Hunter Imperium
Crossover
Hunter's Terminus
Reaper's Crossroad
Blind into the Breach
The Legend of Dreamwalker *forthcoming*
Imperator *forthcoming*

The Hunter Legacy Universe Timeline

Approx. 3100 years before Hero to the End
Yesterday's Spacemage (chapter one)
Tomorrow's Spacemage

646 years before Hero to the End
The Long Road to Gaia

102 years before Hero to the End
One Last Battle (a short story)

82 years before Hero to the End
Yesterday's Spacemage
Today's Spacemage
Tomorrow's Spacemage

2 Years before Hero to the End
Hero at Large
Hunted Hero Hunting
Send in the Hero
Make or Break the Hero
Hail the Hero
Burnside's Killer
Hire a Hero
Jane's Christmas
Hero to the Rescue
Hero at the Gates
The Long Road to Gaia

1 Year before Hero to the End
Home is Where the Hero Is
Hero in Darkness
Hero to the End

Here be a time line shift.

Immediately after Hero to the End (Gaia galaxy)
Admiral Jane
Queen Jane
Snark's Quest
Destiny Stone
Talisman of Tomorrow
Leader Jane

Immediately after Hero to the End (Earth galaxy)
Crossover
Hunter's Terminus
Reaper's Crossroad
Blind into the Breach
The Legend of Dreamwalker *forthcoming*
Imperator *forthcoming*

The Hunter Legacy Universe Series in the order written:
The Hunter Legacy
A.I. Destiny
The Spacemage Chronicle
The Hunter Imperium


The Burning Shadow (Origin Series Book 2)

#1 New York Times, USA Today, and internationally bestselling author Jennifer L. Armentrout returns to the world of the Lux with The Burning Shadow, the steamy, shocking second installment of the Origin series that will leave readers reeling.

When Evelyn Dasher crossed paths with Luc, she was thrown headfirst into the world of the Lux?only to discover that she was already far more involved in their world than she ever suspected.

Because the Luxen aren?t the only ones with a hidden past. There?s a gap in Evie?s memory, lost months of her life and a lingering sense that something happened, something she can?t remember and nobody is willing to tell her. She needs to find out the truth about who she is?and who she was. But every answer she finds only brings up more questions.

Her search for the truth brings her ever closer to Luc, the Origin at the center of it all. He?s powerful, arrogant, inhumanly beautiful, extremely dangerous?and possibly in love with her. But even as Evie falls for him, she can?t help but wonder if his attraction is to her, or to the memory of a girl who no longer exists.

And all the while, a new threat looms: reports of a flu-like, fatal virus that the government insists is being spread by Luxen. A horrifying illness that changes whoever it touches, spreading panic across a country already at its breaking point.

At the Publisher's request, this title is being sold without Digital Rights Management Software (DRM) applied.
Succubus Hunter (The Succubus Series)
Wounded and lost, Kurt Randall returns home from war to find his mother dying, but not before she reveals a secret family history.

Driven by a vision, Kurt will follow his mother to an ancient weapon?the Night Flail?made to hunt and kill some of the most lethal beings from stories of legend.

The Succubus is beautiful, deadly, and prowling the night for victims as their leader creates a plan to take New York City for her own dark purposes.

But Kurt is there, and by freeing Succubi from their ancient curse, he will build a team of elite killers who will stalk the night with revenge on their minds.

Join the hunter as he tames succubi, magic, and a weapon as old as time in his search of destiny.
The Secret Girl: A High School Bully Romance (Adamson All-Boys Academy Book 1)
Shh, I have a secret.

The sinfully gorgeous members of the Student Council?Church, Ranger, Spencer, Micah and Tobias?can't ever find out.

I already get picked on because my father's the headmaster.

I don't need them to know I?m the only girl, too; I?d rather dress like a boy.

Adamson All-Boys Academy now has its only female student, but I'm not about to be their guinea pig.

Not when there's a secret at this school nobody is talking about. Not when the last female student here ended up dead.


***THE SECRET GIRL is a 90,000 word lighthearted reverse harem/high school bully romance novel with a mystery/suspense twist. This is book one of three in the series. Contains foul language and sexual scenes; any sex featured is consensual.
Raven's Game: An Orb of Oriste novella
When desperation is a way of life, a single chance to change your fate can be irresistible...

People say Raven is not a very good fairy--she's well known as the fairy who can't do anything right.
In a world where magic wanes as dragons terrorize the countryside, Raven tries everything to help her family make ends meet.
With creditors and collectors growing tired of excuses, Raven finds herself presented with an extraordinary opportunity. Winning the high-stakes game with some of the most terrifying creatures in Oriste would allow her to prove herself as competent, solve her money troubles, and possibly even rid her world of the overbearing dragons.
Win, and no one will ever call her a failure again. Lose, and her enslavement will be soul-deep and eternal.

A Rogue Meets a Scandalous Lady: Mackenzies (Mackenzies Series Book 11)
David Fleming, Hart Mackenzie?s right-hand man, seeks refuge with an old mentor only to find the mentor?s beautiful niece, Sophie, has sought sanctuary as well. In the quiet spaces of the countryside, David finds some peace from his reprobate existence but now faces a new problem?he?s falling for Sophie, Lady Devonport, a lady with a scandalous secret.

Mackenzies Series, Book 11
Bet On It (The Lucky Lady Casino Short Stories Book 2)
She?s a young, bright-eyed nursing student, working at The Lucky Lady to pay her bills.

He?s a jaded undercover cop, scoping out the casino for drug trafficking.

Cara Romano has high hopes for her future and is optimistic in her daily life. While waitressing at The Lucky Lady, she meets Nick Lancaster, a grimy, homeless man who spends pennies on a bet, but frequents the casino regularly. Nick can?t believe Cara actually likes the personality he?s donned, but he?s more concerned when his investigation hits close to home for her.

Nonetheless, these two are irresistibly drawn together until the explosive revelation shatters any hope of being together.

Don?t miss all The Lucky Lady Casino Short Stories:
The Big Gamble
Bet On It
Lucky Me
All In
Jackpot
A Mackenzie Yuletide (Mackenzies Series)
Celebrate the holidays with New York Times bestselling author Jennifer Ashley's Mackenzie clan in a never before published Mackenzie Christmas novella!

Join the Mackenzies for a warmhearted Yuletide celebration!

The Mackenzie Christmas gathering gets off to an interesting start when Mac Mackenzie swears he spies a ghost in the attics. The younger Mackenzies, aided by the Duchess of Kilmorgan, eagerly begin a ghost hunt, with unexpected results.

Ian Mackenzie, who knows there are no ghosts, pursues a problem of his own?obtaining the perfect Hogmanay gift for Beth. But there are obstacles to his quest, plus rivals for the priceless object who might get to it first.
Cyborg: Redux (21st Testing Protocol Book 1)
GET THIS BOOK NOW FOR THE DISCOUNTED RELEASE PRICE OF 99 CENTS - OFFER VALID ONLY FOR A LIMITED TIME

For the evil that reigns, there is only the honest left to fear.

Clarissa was an ordinary nanny until Dr. Jeremy Colvert turned her into a bio-cybernetic freak. Now she's on the run, and an act of kindness might be her undoing.

When Michael met Clarissa everything in his world changed?again. Since the accident that nearly killed him, he too is a freak?a mixture of cyborg and man. Now they're hiding from those out to get them, and the aim to shut down Dr. Colvert's experimentation isn't exactly going as planned.

Love might have bloomed, but there'll be no future if they can't save each other.

Content Warning: this story contains sexual content and violence, but most of all hope

Unleashed: Case of the Poodle Doodle
Finnegan Temperance McLeary-May, dog walker extraordinaire has had an eventful time in Manhattan since she first moved to New York City. Her unique profession and quirky, bubbly personality endear her to everyone who meets her.

Finnegan's penchant for stumbling into misadventures is hard at work embroiling her in a case involving purloined art, graffiti, and an adorable but goofy, one year old poodle.

Fin and Jane have to juggle the monumental task of preparing their apartment for a future child while jumping through the hoops of the adoption process with three viable candidates for their love. All while dealing with a victim and his attacker whose roles are questioned by our intrepid dog walker.

Fin finds herself and her border collie, Sir Calvin Cornelius Fluffytoes at odds with her NYPD detective wife, when she befriends the most unlikely of people on her quest for answers.
Legacy and a Gun: An Exiled Politician Struggles to Overcome Violence & his own Ambition
A novel in 103 scenes...

An exiled senior politician, he knows the assassins sent from home are getting busy. But it is not only violence that threatens him and his outspoken, unsettled wife, Serena, but extradition - having been held in house arrest before, he knows gaol or worse would follow. He is tempted to heed the warnings and retire to a quiet life, but he is restless and obsessed with legacy, whilst others, including his old friend, jocular market stall owner and former journalist, Russo, want him to return to politics. Dissident leaders seek his support, but he finds it difficult to take them seriously. With daily life growing ever more febrile, a new identity could perhaps offer a way out.
The Big Gamble (The Lucky Lady Casino Short Stories Book 1)
He?s a lonely single dad who frequents the casino to escape his dreary life.

She?s a full-time caregiver for her beloved mother and seeks a night of respite at a gaming house.

In ?The Big Gamble,? Jane Remington and John Murphy meet one Friday night while playing slot machines. At first, they don?t share personal information and know each other as Jane Doe and John Doe. Then they get close. But can a guy with too much responsibility as it is, and a woman who has already given up her freedom for another, find happiness together at The Lucky Lady Casino?

Find out in Kathryn Shay?s poignant short story which takes place in this unusual setting.

Don?t miss all The Lucky Lady Casino Short Stories:
The Big Gamble
Bet On It
Lucky Me
All In
Jackpot
There Goes My Heart (Maine Sullivans) (The Sullivans Book 20)
Rory Sullivan, a renowned artisan woodworker, has no plans to fall in love anytime soon. Especially not with Zara Mirren, who shares a converted warehouse space with him in Bar Harbor, Maine. While she is a brilliant maker?the eyeglass frames she designs are practically works of art?everything else about her drives him bonkers. The way she?s always whistling cheesy pop songs off-key. The way her half-drunk cups of coffee litter every available countertop. And especially the way he can?t take his eyes off her whenever she enters a room?or stop thinking about her after she leaves.

Zara loves everything about her career?designing and manufacturing bright, fun glasses frames fulfills both the creative and technical sides of her brain. The only downside to coming to work is bumping into irritating, far-too-handsome-for-his-own-good Rory Sullivan?even if she secretly enjoys the zingers they throw at each other. On the plus side, thinking up new ways to torment Rory on a daily basis has helped Zara stop dwelling on the fact that her ex-boyfriend cheated on her with her stepsister. 

But when Zara learns that her ex and her stepsister have just become engaged, she?s doubly stunned by Rory?s suggestion to go as her pretend boyfriend to their engagement party, in a one-night truce where they?ll be a team rather than adversaries. Only, when it turns out that the sparks between them disguise a deeper passion?and bigger emotional connection?than either has ever known, will both Rory and Zara end up losing their hearts to the last person they could have imagined?

THERE GOES MY HEART is part of Bella Andre's New York Times and USA Today #1 bestselling series about The Sullivans. While it can easily be read as a stand-alone story, you'll likely enjoy reading the other books, too.

"I adore the Sullivans! They love hard, laugh uproariously and live in the moment." 5 stars from Isha

?Sweet, charming, heartwarming and sexy in all the right ways." 5 stars Marybeth

SAN FRANCISCO SULLIVANS
The Look of Love
From This Moment On
Can't Help Falling In Love
I Only Have Eyes For You
If You Were Mine
Let Me Be The One
Come A Little Bit Closer
Always On My Mind
Kissing Under The Mistletoe

SEATTLE SULLIVANS
One Perfect Night
The Way You Look Tonight
It Must Be Your Love
Just To Be With You
I Love How You Love Me
All I Ever Need Is You

NEW YORK SULLIVANS
Every Beat Of My Heart
Now That I've Found You
Since I Fell For You
Sweeter Than Ever
The Best Is Yet To Come
Can?t Take My Eyes Off Of You
You Do Something To Me
Every Time We Fall In Love

MAINE SULLIVANS
Falling In Love All Over Again
Your Love Is Mine
There Goes My Heart
More Maine Sullivans are coming soon!

THE MAVERICK BILLIONAIRES
Breathless In Love
Reckless In Love
Fearless In Love
Irresistible In Love
Wild In Love
More Maverick Billionaires are coming soon!

THE MORRISONS
Kiss Me Like This
Tempt Me Like This
Love Me Like This

ABOUT THE AUTHOR
Bella Andre's New York Times and USA Today bestselling novels have been #1 bestsellers around the world and she has sold more than 8 million books so far! Known for "sensual, empowered stories enveloped in heady romance" (Publishers Weekly), her books have been Cosmopolitan Magazine "Red Hot Reads" twice and have been translated into ten languages. She also writes "sweet" contemporary romances as Lucy Kevin.
HORNY, FILTHY WIVES: A Hotwife, Cuckold & Ganging Collection (10-Book Bundle)

Horny, filthy wives need it BAD, and they need a lot more than their husbands can give them, so these sexy women are going to go out and get satisfied good and hard, every way they crave, in this dirty and action-packed hotwife, cuckold & ganging 10-book collection from Lainey Aster!



Husbands who love to share their hot wives with other men......wives who need to take control of things and get down and dirty with other men right in front of hubby to teach him a lesson he will never forget......and wives who take it deep from a whole bunch of men at the same time......

All the naughty, nasty action you need is right here on every sizzling page!
Burn (Kingdoms of Earth & Air Book 3)
Will a woman with no memory be the salvation of her people? or the means of their final destruction?

Nara Velez wakes in a prison pod with no idea how she got there. She quickly learns that things have drastically changed during the time she can?t remember?and not just with her situation. The Mareritt?an ancient enemy?now control most of Arleeon and treat her people little better than slaves.

Worse still, the Mareritt also control the drakkons.

Nara has no choice but to work with Kaiden Silva, the warrior she?s been chained to and a man who distrusts her deeply. But escaping the Mareritt is only the first of their problems; they soon discover their enemy is working on a brand-new weapon?one with the power to wipe out the last remaining free city in Arleeon, just as they?d wiped out the drakkon warriors of yesteryear.

If Nara is to have any hope of freeing Arleeon, she must first regain her memories and determine why they were restricted.

But in doing so, she might just unleash hell on the very people she is trying to save.

Because there is magic in her mind? and its source is Mareritt.
Gamer Girl: A Lesbian GameLit Novel
I had everything she?d ever hoped and dreamed for, and my life was a living hell.

Attending the Orbital Academy was supposed to be the solution to all my problems. I busted my ass to get a full ride to the prestigious school located just outside earth?s atmosphere on one of four space elevators that were humanity?s gateway to the stars.

Down on the surface I was special, but at the Academy I was nothing but a filthy rizon. Short for horizon. A girl from the planet surface looked down on by all the sons and daughters of the rich and powerful who controlled the planet from the heights of the elevator.

Only.

There?s a new escape: Etherea Online. A brand new fully immersive roleplaying game that puts the player in the game world by beaming that game world directly into the player?s brain. And it just so happens that the Orbital Academy has a brand new Etherea lab where I can get early access.

Etherea is a chance to escape the hell of my daily existence. A chance to be somebody. A chance to let loose and have a little fun for the first time in years.

The only problem? A series of mishaps in the game has me firmly in the crosshairs of some of the most powerful people in the game, and I?m going to have to use all the street smarts I got down on the surface to get out of this one, and maybe find love along the way!

Gamer Girl is a 90,000 word lesbian GameLit novel from Mia Archer, author of the popular Villains Don?t Date Heroes! series.
Shock and Awe (Men of the Vault Book 8)
Men of the Vault Book 8

As the cybersecurity consulting expert for dozens of companies in Las Vegas, Rainier has a lot of responsibility on his shoulders. When a hackers convention comes to town and launches a competition to break into secure networks for as long as possible, one of his most important clients is put at risk.

William doesn't like to break the law, but he needs to win the Blue Boots Underground competition in order to raise money for his sister's kidney transplant. Until he can prove he has cash in the bank to support her medical needs after a transplant, her doctors won't approve the procedure.

But when Rainier offers William double the contest purse in order to get out of The Vault's network, he jumps at the chance. it isn't until they learn he's a virgin and has the most precious commodity for sale at The Vault that things get more complicated.
The King: A Wicked Novella
From #1 New York Times and USA Today bestselling author Jennifer L. Armentrout comes the next installment in her Wicked series.

As Caden and Brighton's attraction grows despite the odds stacked against a happily ever after, they must work together to stop an Ancient fae from releasing the Queen, who wants nothing more than to see Caden become the evil Prince once feared by fae and mortals alike.

**Every 1001 Dark Nights novella is a standalone story. For new readers, it?s an introduction to an author?s world. And for fans, it?s a bonus book in the author?s series. We hope you'll enjoy each one as much as we do.**

Murder in the Mix Books 1-3 (Murder in the Mix Boxed Set Book 1)

A baker who sees the dead. One too many suitors.
And a killer. Living in Honey Hollow can be murder.


Murder in the Mix Books 1-3
Cutie Pies and Deadly Lies (Murder in the Mix 1)
Bobbing for Bodies (Murder in the Mix 2)
Pumpkin Spice Sacrifice (Murder in the Mix 3)

A HILARIOUS cozy mystery from the New York Times bestselling author Addison Moore

My name is Lottie Lemon and I see dead people. Okay, so I rarely see dead people, mostly I see furry creatures of the dearly departed variety, aka dead pets.

And for some reason those sweet, fluffy albeit paranormal cuties always seem to act as a not-so-great harbinger of deadly things to come for their previous owner. So when I saw that sweet orange tabby twirling around my landlord?s ankles, I figured Merilee was in for trouble. Personally, I was hoping for a skinned knee?what I got was a top spot in an open homicide investigation. Throw in a hot judge and an ornery detective that oozes testosterone and that pretty much sums up my life right about now. Have I mentioned how cute that detective is?

Lottie Lemon has a bakery to tend to, a budding romance with perhaps one too many suitors and she has the supernatural ability to see dead pets?which are always harbingers for ominous things to come. Throw in the occasional ghost of the human variety, a string of murders and her insatiable thirst for justice and you?ll have more chaos than you know what to do with.

Living in the small town of Honey Hollow can be murder.

From the NEW YORK TIMES and USA TODAY bestselling author, Addison Moore? Cosmopolitan Magazine calls Addison's books, "...easy, frothy fun!"
Magnus Maximus: First King of Britain
In the year 367, Saxons, Picts, Irish, and Attacotti attack Britain to drive out Romans, killing 100,000 Britons in what historians call The Great Conspiracy. The Emperor sends Magnus Maximus with four legions in a war that decides the fate of the Roman Empire -- and western civilization. Surrounded by savage enemies, Max must protect 4 million Britons or die trying.

EXCERPTS: An impact turned his helmet. Effectively blind and totally terrified, Max punched someone punching him back. His helmet was too dented, so Max pulled it off and saw his swords, just out of reach. The savage Saxon grinned at the ruined Roman as the battle intensified around them.

Max felt Sara the Seer?s probing mind like a doctor digging through flesh for an arrowhead. Maxima lurked nearby, taking mental notes and reserving judgment. Everything else disappeared as he glimpsed the first images of his unforgettable future.

In the dark rainy forest, Max cut into a hard head who howled. Other Picts rushed him. Limp-running away, Max mumbled in rage. He didn?t have anything for the pain except his mind-numbing misery.

A flock of arrows turned their cavalry charge into a mess of flesh as Saxons hurried to kill them before they recovered. Cocidius saw himself come up in a roll next to the wharf and thrust his sword into an ugly man who had not bathed in years.

Sara the Seer had dried out, as if someone sucked the life essence from her, then continued sucking. Skin clung to fragile bones, all meat melted. It was the grossest thing Max had ever seen.

The enemy had to step on their dead and dying comrades to reach the Romans around the rim. Soldiers flung themselves at their down-slope rivals, often feet first, using their momentum to send Saxons soaring. Three bounced a few times before hitting rock bottom. Others simply got crushed.

?Hit me.? Maxima slapped his face hard. ?Oh, you meant figuratively.? She did not apologize. ?You?re a dangerous girl, Maxima.? ?Don?t you ever forget it.?

Ballistae threw glass jars of oil into the mass of men muscling through the eastern gate. Hastily erected barriers corralled hundreds of pillagers. Barbarians on fire screamed for help, like hairy candles on a ship in a storm.

One day, it seemed, the dark exotic beauty sprouted outstanding breasts and curves that flowed in all the right directions. She was about to pop her virginity like a cork, and radiated sexuality like old men radiate decay.

He thought a corpse stopped his slide, until it opened its blue eyes and roared at Max. The legate desperately tried killing the corpse, but couldn?t get his long swords in because they were too close. He finally grabbed an arrow, stuck in the bastard?s chest, and used his weight to press it deeper.

?Do I know you?? Max asked. He hated confusion. The only colorful options he liked were white and black. Greys pissed him off.

A monster of a man had run down the hill too fast and must have slide 20 paces in the mud before smacking the arrow-riddled corpse. Max jumped with his sword, though his left leg didn?t work right. It came back red, but Max knew he didn?t cut him deep. Indeed, the maniac didn?t seem to notice, though he howled in rage.

All In (The Lucky Lady Casino Short Stories Book 4)
He?s everybody?s favorite bartender, but hides his inner turmoil.

She?s a former doctor who?s looking for a different way of life.

Eric Wolfe gave up a lucrative investment-broker career to get out of the rat race. Beth Sterling quit traditional medicine because red tape caused a patient to die. And abandoning their chosen professions isn?t the only thing they have in common.

But can they ignore their considerable age difference and give into their white-hot attraction?

Don?t miss all The Lucky Lady Casino Short Stories:
The Big Gamble
Bet On It
Lucky Me
All In
Jackpot
The Vampires of Morgan Creek: As Twilight Falls; Twilight Dreams; Twilight Desires (Morgan's Creek)
?A master of her craft.? ?Maggie Shayne  

Gathered together for the first time, all three of New York Times bestselling author Amanda Ashley?s seductive tales of Morgan Creek and its unforgettable inhabitants . . .
 
AS TWILIGHT FALLS
Photographing ghost towns across the American West, Kadie Andrews takes a wrong turn and ends up in Morgan Creek, Wyoming?a spot that isn?t on the map. It?s a quaint little place, but when twilight falls, it takes on a sinister air. And when Kadie captures the attention of  master vampire Rylan Saintcrow, she can feel his power. He may be the most compelling creature she?s ever imagined, but he is also a man?one who needs a woman to be his willing prisoner?for eternity . . .
 
TWILIGHT DREAMS
Holly Parrish has never met anyone like Micah Ravenwood: his dark eyes, his movie-star smile, the indefinable way he looks at her. Even when she thought he was simply another investment firm client, her lust overpowered her logic. But she never expected their attraction to lead her to an eerie ghost town in Wyoming. Only vampires call the deserted place home?and one of them is Micah . . .
 
TWILIGHT DESIRES
Sofia Ravenwood was once fascinated by vampires?their seductive power, their inhuman strength, their dark desires. Then one attacked her family, and she vowed to keep clear. Until she heard about Ethan Parrish: a sweet, sizzling-hot former college football player, turned into a vampire against his will. Wandering the deserted streets of Morgan Creek, Ethan?s sure he'll be alone forever?until Sofia agrees to meet him . . .
The Fall of the Elves (The New Earth Chronicles Book 5)
The home world of the elves is known as Trillfarness. It was created millennia ago for the elvish race by the lords of Light as a safe haven when they were threatened by the ancient gods of Chaos. Hidden away from the mortal realms, the elves were safe from evil. They lived in harmony with nature, far from the conflicts that plagued the Earth. But now something has changed. Trillfarness has come closer to the plane of Earth than it has ever been and some elves fear that the old evil gods have found them once again. Darkness is stirring in remote corners of their planet and the peaceful elves are threatened. But their race hasn't known war for ages uncounted. Can they stand against the old gods who seek to wipe out their kind? Or will they fall and be lost in the dust of history?
Lion: Galactic Cyborg Heat Series Book 20
This is a Happily Ever After, Galactic Cyborg Heat Series, Hot Romantic Fiction Novel. Book 20. A tantalizing story of passions and desires, that brings two people together in a way they never thought possible.

NOTE TO READERS: This is a sci-fi romance filled with hot explicit sex and strong dominant men. It?s gritty, confrontational and steam will be coming out of your ears. If you?re looking for something to get those juices flowing, you just found it. Enjoy!

This novel is written mainly in British English, with Americanisms and slang from both languages.

***

Lion. Cyborg. Created to be the ultimate soldier. Once part of a black ops team that did a lot of dirty work for Earth Corp. Saved by a human female he and his brothers happily called Commander, as she led them to freedom. Meeting her Cyborg Mate on a mission they'd been hired for, to retrieve a Space station, had been a surprise. And the new data that came with him of new possibilities a wonder to them all. A future beyond contracts and fighting. Of being more than a Cyborg machine. To live, to love.

Now, they had new purpose. Searching for their brothers lost in space, while trading and taking on missions to other worlds and fighting the evil that still prayed on the innocent was only part of it. He had a female to find.

One that would shatter his emotional block. Bring a surge of heat and passion. Fracture his logic. Demand his dominance and possessiveness so he could take what he wanted. A female of their own was out there. Life offered far more opportunities than ever before. And he wanted it. Wanted her.....No matter how long or what it took?.he would wait?.
She was out there and he would find her.

***

Pilar Sanchez was the last in a long line of her Spanish heritage. Both her parents were gone now. She was alone. On the outpost of her birth. Now home to thousands of humans. Set up by Old Earth to provide support to the expansion of the human race throughout the universe, it had been a huge risk and eventually grown into a vibrant hub of various enterprises. Her family had been paid well to set up the trading post and they weren't the only ones.

Now a bustling port. It had made some very rich and plenty of others very greedy. Dependent on trade that wasn't guaranteed, they'd made some questionable contracts over the years to keep it going. Pilar had never liked it. Some of her father's decisions had bothered her and as those contracts came up for renewal, she?d closed them down.

It didn't make her popular and she couldn't care less. But she wasn't stupid either. She'd asked the Cyborg Empire for help, bringing in her own security. People she could trust. No one liked change. And when it came to credits...... changes could be deadly in her part of the universe.

Going off-world to meet her new alliance had been risky. It left her open to a takeover. But one look at all that taut, ripped muscle..... and she knew it for what it was ... Madre de Dios!
Just what she needed!

O baby, come to momma......

Souls and Shadows: A Limited Edition Paranormal Romance and Urban Fantasy Collection
Darkness has risen, and the shadows are calling.
Face haunting new worlds filled with paranormal creatures and breathtaking romance. Journey with beautiful beasts, sexy-as-sin vampires, soul-searing demigods, shadowy necromancers, and unlikely heroes as they fall in love and battle for good in this collection of fantasy adventures.
Will they survive the shadow?s call?
There?s only one way to find out.
Fans of Jim Butcher and Ilona Andrews will get lost in this heart-pounding magical collection of 25 tales from today?s USA Today bestsellers and talented new authors.
One-Click today to summon your copy and see if you can survive the night.
Featuring stories from...
USA Today bestselling author Heather Marie Adkins
USA Today bestselling author Lori Titus
USA Today bestselling author Normandie Alleman
USA Today bestselling author Nicole Morgan
USA Today bestelling author and RITA Award Winner Sharon Ashwood
Emerald Dodge
S.A. McClure
Anna Applegate
Tamar Sloan
Bella Andrews
Claire Davon
Robert Jeschonek
Candace Sams & Angelique Armae
McKayla Schutt
Julie Kramer
Jenny Foster
Michele Barrow-Belisle
Adrienne Blake
Dani Rene & Cora Kenborn
JT Lawrence
D.C. Gomez
Sabrina Ramoth
Stefan Lear
Calliope Bay
New York Times Best Selling author Rebecca Hamilton

Storm and Fury (The Harbinger Series Book 1)
Enter a world of gargoyle protectors, rising demons and one girl with an explosive secret.

Eighteen-year-old Trinity Marrow may be going blind, but she can see and communicate with ghosts and spirits. Her unique gift is part of a secret so dangerous that she?s been in hiding for years in an isolated compound fiercely guarded by Wardens?gargoyle shape-shifters who protect humankind from demons. If the demons discover the truth about Trinity, they?ll devour her, flesh and bone, to enhance their own powers.

When Wardens from another clan arrive with disturbing reports that something out there is killing both demons and Wardens, Trinity?s safe world implodes. Not the least because one of the outsiders is the most annoying and fascinating person she?s ever met. Zayne has secrets of his own that will upend her world yet again?but working together becomes imperative once demons breach the compound and Trinity?s secret comes to light. To save her family and maybe the world, she?ll have to put her trust in Zayne. But all bets are off as a supernatural war is unleashed?
Sapphire Flames: A Hidden Legacy Novel

From #1 New York Times bestselling author Ilona Andrew comes an enthralling new trilogy set in the Hidden Legacy world, where magic means power, and family bloodlines are the new currency of society?

In a world where magic is the key to power and wealth, Catalina Baylor is a Prime, the highest rank of magic user, and the Head of her House. Catalina has always been afraid to use her unique powers, but when her friend?s mother and sister are murdered, Catalina risks her reputation and safety to unravel the mystery.

But behind the scenes powerful forces are at work, and one of them is Alessandro Sagredo, the Italian Prime who was once Catalina?s teenage crush. Dangerous and unpredictable, Alessandro?s true motives are unclear, but he?s drawn to Catalina like a moth to a flame.

To help her friend, Catalina must test the limits of her extraordinary powers, but doing so may cost her both her House?and her heart.

 
Planet Hell (Alien Legacy Book 1)

Revenge is hell. Hope is worse.

When I was seventeen, while my younger brother and I were studying off-world, an unknown alien species visited my home world.?

There was no communication. No explanation. And no stopping them.

The planetary defenses were useless, their ships impervious to our technology. Within hours of detection, they?d arrived on the planet?s surface.?

The moment they touched down, every living thing on the planet died.

My friends. ?My family. ?My world. ?Gone forever...or so we thought.

Gritty. Fast-Paced. Addictive. Planet Hell is a high-octane military sci-fi with a devastating mystery at its heart.
The Portal Series Box Set: A Paranormal Romance Collection
Together for the first time in one box set, be spellbound by all four stories in the Portal Series by New York Times bestselling author Maggie Shayne.

LEGACY OF THE WITCH

As a child, Amarrah loved her grandmother?s stories of three witches who were members of the king?s harem. But they were more than just stories. Amarrah knows she was there with them?and now their legacy, along with an ancient box that once belonged to them, lies in her hands.

MARK OF THE WITCH

Indira Simon doesn?t believe in magic. But when strange dreams of being sacrificed to an ancient Babylonian god have her waking up with real rope burns on her wrists, she?s forced to acknowledge that she may have been too hasty in her rejection of the unknown. Then she meets mysterious and handsome Father Thomas. Emerging from the secrecy of an obscure Gnostic sect, he arrives with stories of a demon, a trio of warrior witches?and Indira?s sacred calling.

DAUGHTER OF THE SPELLCASTER

Lena Dunkirk is a practicing witch, Ryan McNally a wealthy playboy. Logic says mismatch, yet from the first they share a passion that defies reason, as if they know each other from another place, another time. Then Lena gets pregnant. Soon she and Ryan are sharing eerie dreams of ancient lands, while a vengeful demon plots to take possession of their child. As the moment of birth approaches, the demon?s power rises, forcing the hand of love to wield the blade that will decide the fate of a child?s soul?and the future of the world.

BLOOD OF THE SORCERESS

As an ancient king?s favorite harem slave, Lilia committed the worst of all possible crimes: loving another man. When the king discovered her treason, her lover was sentenced to lose his soul and linger in eternal imprisonment, and Lilia herself was executed alongside her sisters. While they reincarnated through countless lifetimes, she lingered alone between worlds for thousands of years, waiting for the moment to rescue her beloved Demetrius. Now that moment has come.
Rocky Beginnings: Part 4 (The Snow Adventure)
My name is Byrghir Snow. On the path out of town, I learned Mr. Levy had been animal-napped, and I was somehow landed the blame.
Not at all pleased with this turn of events, I sought to discover who had framed me and clear my name. In locating Mr. Levy. I was forced to fight a black wolf who held two police officers on his payroll.
Knocked out by an officer?s tranquilizer dart, Mr. Levy and myself found ourselves sold as slave labor to a Billygoat, somewhere near the coast.
Chained to each other and a small piece of ground, Mr. Levy and myself were told to shuck mussel seashells alongside eight other animals so incarcerated.
With little else to occupy my mind, save this mind-numbing repetitive job. I sought avenues to escape this new reality.

The Constable Returns: An intergalactic Space Opera Thriller (Renegade Origins Book 3)
Alphonse Malloy may just be the smartest man alive.

A year has passed since Alphonse joined the Constables, but his work is only just beginning. In order to graduate and achieve full Constable status, Alphonse will need to complete one final mission.

When new information about an old enemy arises, Al and his mentor Dorian must head deep into the Deadlands in search of answers.

But in a galaxy of secrets, the truth is often more elusive than it seems.

As the search continues, Alphonse's talents will be pushed to their absolute limit, and he'll need everything he's learned to make it out of this one alive.

Experience the exciting conclusion to the story started in the Constable. If you're a fan of Sherlock Holmes, Indiana Jones, and Renegade Star, you'll love this exciting scifi thriller.
In the Shadow of Vesuvius: A Lady Emily Mystery (Lady Emily Mysteries Book 14)

In this new installment in Tasha Alexander's bestselling Victorian series, Lady Emily and her husband Colin uncover a mystery in the ancient city of Pompeii.

Some corpses lie undisturbed longer than others. But when Emily discovers a body hidden in plain sight amongst the ruins of Pompeii, she sets in motion a deadly chain of events that ties her future to the fate of a woman whose body had lain undisturbed for nearly two thousand years.

Skillfully intertwining storylines from the dawn of the twentieth century and the heyday of the Roman Empire ? each rich in historical detail and vividly brought to life by Alexander?s meticulous research ? Emily and her husband, Colin Hargreaves, accompany her dear friend Ivy Brandon to Italy. When they uncover a corpse and the police dismiss the murder as the work of local gangsters, Emily launches an investigation of her own. She seems to be aided by the archaeologists at the dig, including a moody painter, an enigmatic site director, and a free-thinking American capable of sparring with even the Duke of Bainbridge. But each of them have their own secrets hiding among the ruins.

The sudden appearance of a beautiful young woman who claims a shocking relationship to the Hargreaves family throws Emily?s investigation off-course. And as she struggles to face an unsettling truth about Colin?s past, it becomes clear that someone else wants her off the case?for good. Emily?s resolve to unearth the facts is unshakable. How far below the surface can she dig before she risks burying herself along with the truth?
Lucky Me (The Lucky Lady Casino Short Stories Book 3)
She?s a high-profile New York model who wants to come home and be with her brother, who?s suffering from PTSD.

He?s director of security at The Lucky Lady Casino, whose big nose and imposing height make him doomed to live his life alone.

Stacey Steele loves spending time with Sammy, her twin, at The Lucky Lady Casino. When they befriend Cy Conklin, the big man with a gentle way, she wants to spend more time with him, too. Their lives become inextricably bound, and when Stacey wants a romantic relationship, he rebuffs her.

Will Cy ever accept he?s good enough for Stacey, and will Stacey make some important decisions now that Cy is in her life?

Don?t miss all The Lucky Lady Casino Short Stories:
The Big Gamble
Bet On It
Lucky Me
All In
Jackpot
Wherever She Goes: A Novel

?Whipsaw sharp and whiplash fast.? ?Shari Lapena

"This is a gripping tale of secrets, lies, and maternal anxieties.? ?Publishers Weekly, starred review

From New York Times bestselling author Kelley Armstrong comes a brand new psychological thriller about the lengths one woman will go to in order to save a child.

?Few crimes are reported as quickly as a snatched kid.?

That?s what the officer tells single mother Aubrey Finch after she reports a kidnapping. So why hasn?t anyone reported the little boy missing? Aubrey knows what she saw: a boy being taken against his will from the park. It doesn?t matter that the mother can?t be found. It doesn?t matter if no one reported it. Aubrey knows he?s missing.

Instead, people question her sanity. Aubrey hears the whispers. She?s a former stay-at-home mom who doesn?t have primary custody of her daughter, so there must be something wrong with her, right? Others may not understand her decision to walk away from her safe life at home, but years of hiding her past ? even from the people she loves ? were taking their toll, and Aubrey knows she can?t be the mother or wife she envisions until she learns to leave her secrets behind.

When the police refuse to believe her, she realizes that rescuing the boy is up to her alone. But after all the secrets, how far is she willing to go? Even to protect a child.
Murder in the Mix Books 4-6 (Murder in the Mix Boxed Set Book 2)

A baker who sees the dead. One too many suitors.
And a killer. Living in Honey Hollow can be murder.


Three books!
My name is Lottie Lemon and I see dead people. Okay, so I rarely see dead people, mostly I see furry creatures of the dearly departed variety, aka dead pets, who have come back from the other side to warn me of their previous owners impending doom.

And that horrible scenario happens to be playing out at the moment where I see a beautiful long departed pooch hovering around a questionably two-timing Santa and all his naughty-hottie elves. Quite frankly, it?s a terrifying sight considering the fact the fantastic phantasm is an ominous harbinger for its previous owner. So when I find my sister?s boyfriend face down in the snow with a handful of my tasty gingerbread treats I?m not only sorry for him, but I?m very sorry that I had a blowout with him in front of the entire town of Honey Hollow. And just like that, I get the one thing for Christmas I did not ask for?a number one spot on the suspect list. I have a feeling this is going to be one Christmas I?d rather forget.

Lottie Lemon has a brand new bakery to tend to, a budding romance with perhaps one too many suitors, and she has the supernatural ability to see dead pets?which are always harbingers for ominous things to come. Throw in the occasional ghost of the human variety, a string of murders, and her insatiable thirst for justice, and you?ll have more chaos than you know what to do with.

Living in the small town of Honey Hollow can be murder.

From the NEW YORK TIMESand USA TODAYbestselling author, Addison Moore?Cosmopolitan Magazine calls Addison's books, "...easy, frothy fun!"

Gingerbread and Deadly Dread (Murder in the Mix 4)
Seven-Layer Slayer (Murder in the Mix 5)
Red Velvet Vengeance (Murder in the Mix 6)

Farlands Prodigal (Ultimate Passage Book 5)
A wickedly sexy sci-fi new adult series that continues... this time with a new couple and a new set of problems!

Qalen?s the one who never should have existed. Hell, he?s Saraz?s worst nightmare.

But Qalen doesn?t care. He does his thing, keeping a low profile, unbothered by many, living life in Midland and the Farlands. He likes his privacy.

Cinia?s the concubine who shouldn?t be alive. She should?ve been a snack for the wildlife outside the Asazi protective borders.

And she would have been, if she hadn?t grabbed Qalen?s attention.

Except catching Qalen?s eye wasn?t the best thing that could have happened. Or was it?

Enter Saraz. One pissed off, egomaniac dragon-type shifter that?s not taking rejection or his life crumbling around him lightly. And he wants his concubine Cinia back.

Kill Me When You Can: A LifeEnders, Inc. short story
A dead society is a polite society in this Future Noir tale of double-dealing, greed and love at first sight.

Murder is obsolete now that LifeEnders Inc. is in on the scene. Only assassins of the highest moral and ethical caliber receive the coveted License to Kill issued to associates of the world's first murder-for-hire corporation. But when human frailty rears its ugly head all bets are off.

Told in legacy style of Dashiel Hammett and Raymond Chandler, with a heaping helping of Mickey Spillane, the hero could be Sam Spade, Philip Marlowe or Mike Hammer, while the dame could be Lauren Bacall, Joan Crawford or Barbara Stanwyck. Come back to the days of fast action and snappy dialogue, when men were men and women led them around by the nose.
Keeping Cade: A Crave Club Novel
Protection has its price, but so do fantasies?

Fantasy Week happens twice a year at Crave, and it?s always a big hit?a way to live out your wildest fantasy in a safe, sane, and consensual manner.

But when Cade comes in with his Fantasy Week invitation, he?s not happy about it. He?s stoic as hell and his preferences don?t seem to match his fantasy at all?and yet, despite that, he enjoys himself with Tegan and Vic. At least at first.

When it becomes glaringly apparent that the fantasy isn?t something Cade?s comfortable with, it?s confusing for the men he?s been paired with, and Tegan and Vic put a stop to the scene immediately.

What Cade doesn?t know is that Tegan and Vic are not only co-owners of Crave, but they?re also owners of a mercenary group, Gray Ops, that?s run out of Crave. They?ve also been circling each other for years? but nothing sparks until their session with Cade.

What happened in Room 4 is something none of the men can forget?but it?s got nothing to do with a fantasy and everything to do with blackmail. Can Tegan and Vic help Cade keep his secrets, while keeping all of them safe at the same time? Because the secrets threatening to spill out aren?t only Cade?s?

*This series is set in the MEN OF HONOR world, in the bar called Crave from Bound By Honor
A Mackenzie Clan Christmas (Mackenzies Series)
Celebrate the holidays with New York Times bestselling author Jennifer Ashley's Mackenzie clan in two heartwarming novellas.

Includes a never before published Mackenzie Christmas novella!

When the Mackenzie family gathers in Scotland to celebrate the holidays the love and joy of the Christmas spirit captures everyone's hearts.

And a reader favorite...A Mackenzie Clan Gathering

The Mackenzie clan has gathered for Hart's birthday at the sprawling family estate in Scotland. But before the festivities can start, the house is robbed, and thieves make off with an untold fortune in rare art. 

Ian Mackenzie and his brothers must do what they can to retrieve the family treasure, but Ian is distracted by a family friend who claims he might have the power to "cure" Ian of his madness forever. All the Mackenzies must draw together as courage, love, and a tantalizing mystery serve to strengthen their bond, and redefine the meaning of family.
Quiet Man: A Dream Man Novella
From New York Times and USA Today bestselling author Kristen Ashley comes a new story in her Dream Man series?

Charlotte ?Lottie? McAlister is in the zone. She?s ready to take on the next chapter of her life, and since she doesn?t have a man, she?ll do what she?s done all along. She?ll take care of business on her own. Even if that business means starting a family.

The problem is, Lottie has a stalker. The really bad kind. The kind that means she needs a bodyguard.

Enter Mo Morrison.

Enormous. Scary.

Quiet.

Mo doesn?t say much, and Lottie?s used to getting attention. And she wants Mo?s attention. Badly.

But Mo has a strict rule. If he?s guarding your body, that?s all he?s doing with it.

However, the longer Mo has to keep Lottie safe, the faster he falls for the beautiful blonde who has it so together, she might even be able to tackle the demons he?s got in his head that just won?t die.

But in the end, Lottie and Mo don?t only have to find some way to keep hands off until the threat is over, they have to negotiate the overprotective Hot Bunch, Lottie?s crazy stepdad, Tex, Mo?s crew of frat-boy commandos, not to mention his nutty sisters.

All before Lottie finally gets her Dream Man.

And Mo can lay claim to his Dream Girl.

**Every 1001 Dark Nights novella is a standalone story. For new readers, it?s an introduction to an author?s world. And for fans, it?s a bonus book in the author?s series. We hope you'll enjoy each one as much as we do.**