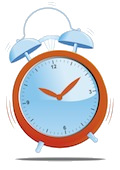 Set An Alarm For Your Favorite Authors
Like to know when you favorite authors have a new book out? Want an email that tells you when they do? Well, you're in the right place!
Just put in your email address and the name of the author you want to get an alarm for and hit the Set Alarm button. That's it! You'll be notified anytime the author puts out a new book. If you're not sure how an author spells their name, just hit the Search button and we'll try to find them for you. You can also search for a book title or series name if that helps.
Recent Releases
Lost Years

Ever had a dream so real it feels like a memory?

I?ve had those kinds of dreams since I was a kid. Each one of a beautiful girl, who is my best friend. We grow up together on a sunny island surrounded by water that?s as blue as her eyes. We share all our hopes and fears until we realize we belong to each other in every way one person claim another. She is my own personal serenity. Sweet story, eh?

Well forget about it.

The cold, harsh reality is that I?m a twenty-year-old, Manhattan bred, manwhore, who uses his fists to solve his problems. The only comfort I find is inside a bottle... and the dreams. But the dreams are my illness not my cure. Just when things look the darkest, the sun slaps me square in the jaw. I spot a picture of a scenic island surrounded by the bluest water ? my island.

If the island exists then so must the girl, right?

So I?m headed to Serenity, Texas to find my girl and make some sense out of the chaos that is my life. Feel free to tag along, but this journey comes with a steep warning ? dreams can turn into nightmares in the blink of an eye.

My name is Jason Flynn and this is our story.
Their First Time (The Firsts series Book 5)
Jamie
I was raised knowing the difference between lust and love.
I was warned to never fall for someone who simply set my body ablaze.

As the daughter of a southern preacher, I held on to my virtue ? sort of.
A man always knew his place with me, but only one would someday hold my heart.

Mitch
I was raised to defend myself against emotional attachment.
I was warned, at a young age, that all women would eventually leave me.

As the son of a single father, a farmer, a ladies man, I was taught to never promise a girl anything but a good time.


What happens when two souls connect, but their worlds collide?

Is it the wrong person or the wrong time?

Heart of Briar (Portals Book 1)
?He has been taken. And you are his only chance.??

When Jan?s boyfriend Tyler disappears for several days, she?s worried. And then she?s angry.

Then two strangers rescue her from a violent attack by creatures out of legend, and tell her that Tyler didn?t abandon her ? he was stolen away to the fairy court. And Jan?s his only chance to come home.

But her rescuers aren?t human either, and they have their own secrets?.


?You can always count on (the) gifted Gilman to deliver richly layered fantasy filled with winning characters and well-defined worlds, and she doesn?t disappoint with HEART OF BRIAR. (A) terrific series starter.? ???? (4 stars) ? RT Reviews

?[Readers] will be seduced and enthralled by Gilman?s metaphysical thriller about wicked elves, shape-shifting supernaturals and portals to another dimension?.melds magic with mayhem for a tale of bravery, friendship and devotion.? ? Publishers Weekly

?Calling this story a retelling of Tam Lin doesn?t do it justice. Gilman has taken the bones of that fairy tale and reassembled it entirely, restrung with strength and ferocity and drive outside that pale relationship between a woman and her lost lover. Jan?s journey starts to find Tyler, but ultimately she finds so much more. Another world, a war, and a strength and bravery she never realized existed.? ? All Things Urban Fantasy
Prairie Marriages: A Bestselling Romance Anthology
Together for the first time in one box set, two classic Western romances from #1 New York Times bestselling author Debbie Macomber.

Montana

First published in 1998

Her grandfather wants her to come home, and Molly thinks she just might. His ranch will be a good place for her sons to grow up, a place to escape big-city influences. Then she learns?from a stranger named Sam Dakota?that her grandfather is ill. Possibly dying. Molly packs up the kids without a second thought and makes the long drive to Sweetgrass, Montana.

Once she arrives, she immediately has questions about Sam Dakota. Why is he working on her grandfather?s ranch? Why doesn?t the sheriff trust him? Just who is he? But despite everything, Molly can?t deny her attraction to Sam?until her ailing grandfather tries to push them into marriage.

Moving to the state of Montana is one thing; entering the state of matrimony is another! Some borders aren?t so easy to cross?

Dakota Farm

First published in 2012 as The Farmer Takes a Wife.

Dave Stafford reckons he?s got enough to offer a woman: he?s decent and hardworking, and his farm in Buffalo Valley does all right. But there aren?t many women in town, so he places a personal ad. And he gets one single reply. Only Emma Fowler, a woman from Seattle, is interested. But when she arrives in North Dakota, she?s a little different from the picture she sent?and that?s not all Emma hasn?t been completely honest about. Emma is desperate to change her hectic, stretched-thin life, for her own sake?and for her three-year-old daughter. She?s been lonely, too, and is hoping that this practical match will be the solution for her bruised heart. Dave and Emma will discover they can make a family, once they get used to the fact that they are husband and wife!
Prevention CBD & You: Straight Facts about the Plant-Based Health Supplement Millions are Using to Ease Anxiety, Pain, Insomnia & More
Is CBD a miracle healing compound, all hype, or somewhere in between? Prevention examines the CBD phenomenon: what it is, its health benefits and how to decide if CBD is right for you.

CBD, or cannabidiol, is a non-psychoactive extract found in the Cannabis plant that's making headlines. With its fast-spreading reputation as a natural treatment for many acute and chronic ailments, CBD is showing up in a wide variety of health, beauty and food products. More than 85% of Americans have heard of CBD and more than one in five have tried it. Yet few people know exactly what it is, how it works, and question the many claims being made about it.

CBD & You provides readers with the information they need to determine if CBD is right for their needs and what to do if they choose to try it. Medical researchers and other experts share their findings and views on CBD's healing potential, how it interacts with our innate healing mechanisms, and why it has become the hottest ingredient in natural wellnes. A condition-specific guide provides information on CBD as a treatment for ailments such as anxiety, insomnia, chronic pain and stress and shares the best practices and testimonials of people who have used it and experienced relief. A buyer's guide leads readers through the array of available choices for using CBD such as tinctures, creams, salves, as well as edibles, and helps consumers understand product labeling and determine the ones that are best for them, and even for their pets. With its clear, easily navigated organization and authoritative yet approachable tone, this is the ultimate reference that answers readers' questions as they explore the healing potential of CBD.
The Vanishing (Mystere Parish Book 2)
In this classic from New York Times bestselling author Jana DeLeon, some secrets are better left in the bayou?

Certain death awaits any outsider who enters Cache, a mythical city said to disappear when intruders threaten. But P.I. Max Duhon won?t let the Cajun superstition stop him from going there. He?ll do anything to help sexy Colette Guidry and close this missing person?s case, even admit how attracted he is to his client. But as their investigation deepens, Max finds himself protecting Colette from the inexplicable terrors of the bayou. This includes the specter taunting them with voodoo?and a shotgun. It seems they may have come too close to Cache and its eerie secrets?and dangerously close to each other.

Originally published in 2012
Rookie (Scouts Out Book 5)
A new hero arises in the Scouts Out universe! Orphaned at an early age, Frank Pierce enlists in the Confederation Army to escape the slums on the planet Alamo. His one goal in life becomes an effort to join the Long Range Scouts. A near impossible task, since they demand experienced soldiers in their ranks. Unless you are a superb shot with a sniper rifle, like Frank. Taking on the greatest challenge of his life, he works unceasingly at honing his physical abilities to a razor sharp edge while risking his life on perilous missions to other worlds. He is challenged both mentally and physically not only by his friends, but by an implacable enemy bent on ensuring he meets a violent death.
Love Unleashed
Sparks fly with a little bit of help from man?s?and woman?s?best friend in this classic, must-read story from New York Times bestselling author Lori Foster!

Love Unleashed

When their recently adopted pets?a cat named Cate and a dog named Doug?become inseparable, Evan Carlisle and ER nurse Cinder Bratt go from neighbors to best friends. After a frightening encounter with a patient, Evan insists Cinder stay with him until the culprit is caught. Will these two become something more with a little nudge from their four-legged friends?

Originally published in 2013
Lawyers, Guns and Money (The Green Berets: Will Kane #2)
Who protects the sheep from the wolves? Another wolf.

Will Kane suffers from PTSD via combat and personal trauma and isn't playing with a full deck. But the cards he can play are usually aces; and sometimes jokers.

New York City. 1977. Ex-Green Beret William Kane has crossed the line he vowed never to: killing. But for every action there is a reaction and there are forces after him for revenge, chief among them the IRA. The CIA hasn?t forgotten about him either after his involvement in covert ops in Vietnam.

There is an elite team of IRA soldiers in New York City and they?ve gotten their hands on some powerful weaponry. What is their target? When will they strike?

As the long hot summer of 1977 drags on and the Bronx burns, Kane does some burning of his own, unraveling secrets from his past and helping those who need his particular brand of justice while tracking the terrorists.

His problem: where is his new line?

Who can he really trust?
Instant Attraction (Always Satisfied Book 4)
*This book is designed to be FREE! It should price match in a few days! Hang tight!* Everyone deserves a naughty love story, so indulge in a standalone romance that tells the interwoven tale of three couples in New York City in a naughty modern fairy tale.

And in this once upon a time tale, you'll meet a circle of friends. There are friends who want to become lovers, colleagues who must resist an office romance, and fake dates that might turn into the real thing.

But all those stories start with instant attraction...
When hipster Gavin suddenly finds his best friend Savannah utterly irresistible...
When charming Enzo thoroughly falls for taken successful, sophisticated Valerie though he's contracted to work with her company...
When Jason meets his best friend's feisty and fun sister, Truly, for the first time...

Grab your popcorn and devour this ensemble romance of three interconnected couples whose lives intersect as they fall in love. INSTANT ATTRACTION is a 30,000 word novella in the Always Satisfied series of standalones! The series includes SATISFACTION GUARANTEED, INSTANT GRATIFICATION and OVERNIGHT SERVICE and they can be read in any order.
The Adventurous Four
Brief Summary by Cathy Cunningham: Ginger-haired Tom and his twin sisters Jill and Mary are on holiday on the Scottish coast, in the fishing village where their best friend Andy, a fisher-boy, lives and works with his father. Their holiday plan is to take an exciting boat trip to a nearby island, and camp there, but once out at sea, their plans are turned upside down and they find themselves shipwrecked and in the middle of a thrilling and mysterious adventure... [Suggest a different description.]
Running from Love
Intellect comes from dysfunction. With most of his immediate family addicted to drugs, Intellect feels as if his life is cursed. The only person to ever really love him was his grandmother, and after she died a part of him died as well. Intellect is running from demons, stopping every now and then to try and enjoy life, and that's when he meets Serenity. It doesn't take him long to figure out she's not the average woman. Intellect is intrigued and he wants her. Once he gets her, he doesn't know what to do with her. Intellect feels he's incapable of love. He knows how to have sex and give people lavish gifts but that's it. The roller coaster ride that ensues between him and Serenity is draining. It's dysfunction at its' finest, it's too much back and forth and immaturity, yet neither can let go.
Serenity is no stranger to heartbreak and Intellect gives off plenty of red flags that tell her to run. She can't though. Serenity is stuck in the magic that is Intellect. She doubts she can fix him and loving him is killing her, but she just can't let go.
Brown and de Luca Collection Volume 2: A Paranormal Suspense Box Set (A Brown and de Luca Novel)
Available for the first time together in one volume, the final two stories in the Brown and De Luca series from New York Times bestselling author Maggie Shayne.

Innocent Prey

Self-help superstar Rachel de Luca and Detective Mason Brown have finally given in to their overwhelming attraction to each other, but neither of them is ready to let physical passion turn into full-blown romance. When a judge?s daughter disappears, Mason has a terrible sense that it?s connected to the most recent case they solved together. The discovery of a string of missing women?all young, all troubled?seems like a promising lead. But there?s no clear connection between the missing girls. He realizes that once again he?ll have to rely on his own well-honed instincts and Rachel?s uncanny capacity to see through people?s lies in order to catch a predator and rescue his captives. But can they do it before Rachel becomes his next victim?



Deadly Obsession

Rachel de Luca has a bad feeling about the new woman in Detective Mason Brown?s life, the nurse taking care of him after he?s injured in the line of duty. She?d like to think it?s just jealousy, but intuition tells her it?s something more, maybe something dangerous. Mason knows Rachel?s wary of commitment, and asking her to stay when he?s in this condition would be the worst thing for their relationship. Then they receive chilling news: Mason?s psychotic sister-in-law has escaped from custody, and her sons?the nephews Mason is raising?are missing and the clock is ticking. As Mason and Rachel try to find the boys, she senses a new and unexpected danger stalking them. Soon, everyone close to Mason is in deadly peril?Rachel more than anyone?.
Battaglia Mafia Series Box Set
There is nothing deadlier than the family. Experience the Battaglia Mafia Series through this collection of the first 5 books for a limited release.

Book One: Destino - The Don of the Camorra meets and falls in love with an American Fashion designer at greats risk to his empire and her life.

Book Two: Ti Amo - The Amalfi is burning the Don has loss more than his heart was willing to bargain for. But has he? The hunt for his one true love can ultimately be both his and hers salvation.

Book Three: La Sposa - Love blooms in the Amalfi. However, old enemies conspire to rob the Don and Donna of happiness. Will his underboss be a trusted ally or envious enemy?

Book Four: La Famiglia - Jealousy can prove to be the deadliest weapon formed against the Battaglia family. Bu the birth of the Don's sons reminds him why family must always come first.

Book Five: Amore - The Battaglia family is on top of the world. However, secrets continue to fester threatening to undermine and destroy their lives.
The Case of the Fairy Lord (Rune Witch Mysteries Book 2)

Trapped by an oath. Surrounded by enemies. Out to buy wedding cake?

Summer can think of nothing better than a walk amongst the trees that feed her magic with the man she loves, so you can understand how angry she feels when someone disrespects the sanctity of life, and her forest along with it!

When the body of a murdered young man is dumped at their feet, Summer and Thomas don?t hesitate to jump into action and use everything at their disposal to find his killer. Even if at first appearance, the case is not one of the supernatural kind.

With nowhere else to turn, their quest leads them to cross paths with a Lord of the Fair Folk, but how much can Summer and Thomas trust one of the tricky Tylwyth Teg?

Summer will fight to the end to catch the killer and discover the truth. 

But how much is the truth worth fighting for, and what does she do when Thomas, the love of her life, wants to fight in her place?




Join Summer and Thomas as their delve into a new mystery now!

---

A supernatural romantic suspense. If you like magic, mystery, and mythology with a dash of romance, then you?ll love this series by Victoria DeLuis.

---

Included in the series:

The Case of the Goblin Girl (formerly released under the title, Taken)

The Case of the Fairy Lord (formerly released under the title, Hidden)

The Case of the Family Curse (formerly released as two separate titles: Forgotten and Unbroken)
Silent in the Sanctuary (A Lady Julia Grey Mystery Book 2)
Join Lady Julia Grey on her next investigation in book 2 of the acclaimed historical mystery series only from New York Times bestselling author Deanna Raybourn.

Fresh from a six-month sojourn in Italy, Lady Julia returns home to Sussex to find her father?s estate crowded with family and friends. Much to her surprise, the one man she had hoped to forget?the enigmatic and compelling Nicholas Brisbane?is among her father?s houseguests?and he is not alone. Not to be outdone, Julia shows him that two can play at flirtation and promptly introduces him to her devoted, younger, titled Italian count.

But the homecoming celebrations quickly take a ghastly turn when one of the guests is found brutally murdered in the chapel. Lady Julia resumes her unlikely and deliciously intriguing partnership with Nicholas Brisbane, setting out to unravel a tangle of deceit before the killer can strike again.

Originally published in 2008
HOT & HORNY PLEASURE: A Hotwife, Cuckold & Ganging Collection (15-Book Bundle)

There's so much HOT & HORNY PLEASURE to be had in this steamy, dirty, action-packed hotwife, cuckold & ganging 15-book collection from Lainey Aster!



Inside you'll discover wives who need so much more attention, excitement, stimulation, and satisfaction than their husbands can ever give them, so they're going to go out and get it hard, deep & dirty just like they need it. Sometimes hubby loves to share his wife. Other times wifey takes control of things and gets dirty right in front of hubby, whether he likes it or not. And there's wives who simply cannot wait to take it over and over, every which way, from a whole group of men at once......

It's all here -- all the naughty, sexy, nasty, HOT action you crave!
Clowns Vs. Spiders
Jaunty the Clown just wants to entertain families with lighthearted slapstick antics, but people think of clowns as terrifying, nightmarish creatures who hide in closets or under beds. When Jaunty, along with his fellow performers Guffaw, Wagon, Reginald The Pleasant Clown, and Bluehead are fired from the circus, they're told that the world just doesn't like clowns anymore.

Still, clowns have to eat. And since these clowns don't eat children, to make ends meet they're eventually forced to take a job in a popular haunted attraction, the Mountain of Terror. Instead of charming entertainers, they're now scary clowns. A zombie clown. A demon clown. A creepy doll clown.

But the town is about to discover something more frightening than clowns. Because on opening night, millions of oversized spiders emerge from a cave and begin their deadly invasion...

From Bram Stoker Award-nominated author Jeff Strand comes an insane mix of shameless silliness and grisly creepy-crawly horror. Clowns Vs. Spiders. Who will win?

Double Entendre
A classic tale of romantic suspense from the queen of the genre, New York Times bestselling author Heather Graham.

Bret McAllistair?s determination to always get the big scoop has built his career as a journalist, but destroyed his marriage. So when Bret makes a move to revive his connection with his estranged wife, Colleen, she thinks he?s after a story?her big story. She?s uncovered maps leading to diamonds lost during World War II. It?s a dangerous assignment, and Bret just wants to be there to protect her. Being together again stirs up old passions, but Colleen can?t decide if she can trust him?or her own heart.



First published in 1986
To Walk the Constellations (Tales of the Liminal Knights)

A long time from now

A far place from here

An orphan foundling on the desolate world Stumble, Venn has spent her whole life hearing tales of the Chain: A vast, hyperspace network built out from Earth. Now, the Chain has fallen under the sway of the brutal Hegemony. The only heroes that stand against them are the Liminal Knights: Men and women who have become able to awaken and use the technologies of humanity?s antediluvian past with nothing but their own willpower.

Venn, when she?s not busy digging for scrap, dreams of one day becoming a Knight and heading on the traditional Liminal pilgrimage up the Chain. Her dreams meet reality with the arrival of the Hegemony on Stumble. Led by the terrifying Lord Drak ? a Liminal Knight who serves the Hegemony ? they have come for ancient miracles buried under Stumble?s vast deserts. When Venn takes a stand, she finds herself exhibiting the powers of a Knight as well and becomes whisked into the crew of a rebel starship and hounded by Lord Drak and the Hegemony.

As she learns about her power and the universe beyond her home, she becomes empathically linked with a mysterious, beautiful boy named Thale. Connected by shared dreams the two begin to fall in love. But in his waking world, Thale?s full name is Drak Thale. Trapped behind a mask and gloves to conceal his mutations ? considered an unacceptable impurity by the Hegemony ? Thale hates the Hegemony, the Emperor, and himself most of all. He wishes to be free, but also wishes to prove himself as truly, fully, human.

As Venn and Thale?s paths converge, the question becomes: Who will, in the end, join the other?

TO WALK THE CONSTELLATIONS, the first installment of the Liminal Knight saga, is a 70,000 word epic of romance, eroticism, interstellar adventures, and ancient mystery.
Shortcut to the Grave (The Ever Chace Chronicles Book 6)
Shortcut To The Grave is the sixth novel in the best-selling Ever Chace Chronicles.

Melanie Newton might have taken a shortcut to the grave, but she took to her second life with an ease that surprised everyone. Everything in her life seems to have finally slotted into place?well, apart from a certain stubborn-as-hell, sexy-as-sin warlock. The most frustrating part is she knows he feels the same, but all the obstacles keep their fire at a frustrating simmer. So far, Melanie doesn?t know how to light things up for good.

Ricky Moore hasn?t had a good few months. He?s struggling with his feelings about his growing power, battling addiction, and learning he has a five-year-old kid?all of which really messes with a guy?s head. Fresh from rehab, Ricky is certain, more now than ever before, that Lanie is the one for him. This time, he?s finally ready to play for keeps?if she?ll have him.

When Melanie and Ricky are sent undercover to find out who?s responsible for the drug wreaking havoc on the supernatural community?the same drug that turned Ricky into an addict?Melanie comes face to face with someone from her past who threatens to destroy everything. The lines between what?s real and what?s for the job are about to be blurred into obscurity, but neither of them seems to care.

The spark they shared has always been combustible, but now it seems unstoppable. In the end, will true love be enough to save them or is someone destined to get burned?



Check out what readers are saying about The Ever Chace Chronicles:



"An amazing story with a phenomenal twist." Black Word-White Pages



"Action packed with some amazing twists the story kept me turning pages until I got to the end... and now I want more!" Vampire Loving Dork aka NerdGirlVamp



"Really good paranormal read full of action and many twists and turns."

The Voluptuous Book Diva





Read all of the books in The Ever Chace Chronicles by Susan Harris:





Skin and Bones
Collateral Damage
Smoke and Mirrors
Night of the Hunter
Never Back Down
Shortcut To The Grave
Fatal Consequences & Fatal Flaw
Enjoy books 3-4 in New York Times bestselling author Marie Force?s The Fatal Series, collected here in one volume.



Fatal Consequences



Lieutenant Sam Holland has no sooner accepted Senator Nick Cappuano?s proposal than she?s back on the job. A woman has been found brutally murdered and evidence points to Henry Lightfeather, a senator and close friend of Nick?s. While Sam investigates, Nick stands by his friend--complicating his own bid for reelection and causing tension between the couple.

As Sam?s investigation reveals a scandal that rocks the capital, Nick and Sam discover that the biggest threat to their future might be someone from her past...

Originally published in 2011



Fatal Flaw



Back from their honeymoon, Senator Nick Cappuano and DC Police Lieutenant Sam Holland are ready for some normalcy after the whirlwind of their wedding, but someone has other plans for them. When Sam discovers wedding cards containing thinly veiled death threats, she?s not sure if she or Nick is the target.

Already on edge, Sam and her team start investigating a series of baffling murders. The victims are well-liked with no known enemies, and the murders are carried out in a clean and efficient manner. Unable to find a clear motive for the deaths, she feels like she?s chasing her tail.

With no obvious connection between the victims, Sam soon suspects that she may be the ultimate prize in the killer?s clever game. When the danger starts to hit a little too close to home, she has two goals: find the elusive murderer and manage to live long enough to enjoy her happily-ever-after.

Originally published in 2012


Love and the Lawless: Volume One Anthology
Introducing the antiheroes of the Love Africa Press collections:
Dauntless and indomitable, brutal and lethal, these dark heroes take no prisoners in their quests for retribution. And when love shines a light into their lives, they will protect their beloveds no matter the costs.

??Featured Stories??

PURPLE AND WHITE by Emem Bassey
Rono is a vigilante mafia prince with a dangerous plan to avenge his father?s death.
Suto is a genius medical doctor not afraid to get her hands dirty to pay off her father?s debt.
A marriage of convenience between these two could solve their problems. But what happens when love complicates matters and betrayal rears its ugly head?

THE MESSENGER by Julie Onoh
Innocent Odion has never fully understood the meaning of the word ??Upside-Down?? until her simple life takes a dark tumble into the gangster underworld.
Now her innocence is wielded as a dangerous weapon in a world of masterful cunning.
In a dangerous race against time, the hunted becomes the hunter. She must fight for her family and for love.

TEMENOS by Obinna Obioma
A bloodthirsty assassin on the loose, a website that cannot be hacked, and double locks on every door.
DSS Agent Lisa's primary objective is to find the vigilante behind the ritualistic murders. But her quest to unmask the evasive enemy might cost her everything including the love of her life.

HONOUR by Kiru Taye
A selfless act costs Kane everything and earns him a prison sentence. A power show gains him freedom and entry into the Yadili underworld. Family, loyalty and honour are all within his grasp.
Including Sahara, the daughter of his boss, who reminds him of the love he lost and she?s totally off limits. A forbidden desire could cost him everything again, including his life.

Leading the Witness
Catherine Landauer spends her days grilling prosecution witnesses in zealous defense of the accused criminals she represents, but no one knows she was once the victim of a headline-grabbing crime. When the man who kidnapped her resurfaces, Catherine goes from attorney to witness, reluctant to trust anyone, especially the alluring prosecutor assigned to the case.

Veteran prosecutor Starr Rio has a reputation of doing whatever it takes to win, even if she has to skirt the edge of the law in the pursuit of justice. Now she?s working the case of a lifetime, saddled with an uncooperative witness who is sexy as hell and who thinks she knows more about criminal law than the entire task force assigned to the case. But when Starr and Catherine give in to desire, their hearts, careers, and even their lives are on the line.
Across the Galactic Pond Box Set: Far Beyond Complete Series
Young Kevin is about to discover we're not alone in the universe. His first mission: save a gazillion lives.

When young Kevin has a chance encounter with a dying alien, he discovers not only that humans aren't alone in the universe, but that this encounter propels him into the middle of an intergalactic war.

Now at the frontlines of a massive, far far away war, he?s sent to the last remaining ship of the losing side. The crew of the ship? All dead. His mission is simple: he must save the good guys from certain doom.

From College reject to War Master, Kevin learns he must adapt quickly or billions will die.

This Box set edition contains the following books:
-Across the Galactic Pond
-Fire At Will
-Make it So!
-Red Alert (new and exclusive to this box set)
-Battlestations!
Vaughn (Love Under The Lights Book 2)
Gorgeous, charming, and funny, Vaughn Corbett rose far above his less than optimal beginning to become a household name. Known for being a dynamic and unflappable interviewer, no one was more surprised than he when he got tongue-tied over a gorgeous blonde in the middle of a live interview.

Allie Henderson was so focused on her career that she rarely thought about men or dating. That all changed when she came across a silver-tongued devil on the red carpet. The moment his deep blue eyes met hers, something inside her shifted.

Allie was there to support her best friend. Vaughn was just doing his job. Neither of them expected the instant, magnetic attraction that couldn?t be denied.

Would a surprise that neither of them planned on end things before they really began?
THE RECRUITER: A Ray Mitchell Thriller #2 (The Ray Mitchell Action Thrillers Series)
WHAT IF A MILITARY RECRUITER REFUSED TO TAKE NO FOR AN ANSWER?

From a USA TODAY bestselling author

The Ray Mitchell Action Thrillers Series #2

In this gripping thriller, Samuel Ackerman has one dream: to become a Navy SEAL. But after dropping out of the legendary unit's training program known as Hell Week, he is forced to become a recruiter in his small hometown.

In order to earn a return trip to SEAL training, he must have a successful turn as a recruiter.

As he soon proves, he will stop at nothing to get what he wants.

"Ames is a sensation among readers who love fast-paced thrillers." -MysteryTribune

"Fast-paced, engaging, original." -New York Times bestselling author Thomas Perry

"Engrossing!" -USA Today bestselling author Rick Murcer

"Furiously paced. Great action." -New York Times bestselling author Ben Lieberman

"Swept me along for the ride." -Edgar-nominated author Craig McDonald
Hit&Run (PASS Series Book 1)
Returning home to Grand Junction would not have been Rosie Perkins? first choice, but with her mother no longer able to take care of herself, it?s the only one she has. As is working the night shift at a local hotel to bring in a much-needed income.
Rosie juggles to keep all the pieces of her life together and has no room to add anything more. One morning after a long shift, when she witnesses a hotel guest crash into a dumpster, her careful control starts to unravel.

Security specialist, Jake Hutchinson, has his hands full protecting the arrogant lead actor of a movie being filmed in town. Since the production company and crew arrived at the hotel, the entitled star has been nothing but trouble.
The only thing that can improve his mood is the occasional nightly glimpse of the redheaded housekeeper.

Until he finds himself trapped between desire and duty.

Sharp Edges (Wildcat Wizard Book 12)
The final book in the series has arrived!

A wizard on a break is like having your dangly bits whacked repeatedly by a maniacal tennis fanatic with a lot of balls (which happens quite a lot). It sucks.

Unsurprisingly, entering the magical fray once more came with the usual problems, and they kept on multiplying.

Faces from the past began to surface. Some welcome, some not so much. It was like they were all trying to tell me something, and that something wouldn't be nice.

Cerberus upped their game, people were dying all around me, and I had this horrible feeling this was all heading towards a dreadful conclusion.

I should have seen it coming, but where would the fun be in that?

Hi, I'm Arthur "The Hat" Salzman. Gangster. Wizard. Fighting the good fight until the end.
The Prestigious Presidential Papa Pope Poet (Volume Book 1)
Here is a book of specific morals to accept and live by. Following this book will be more like it because of the amazing format and total body of work. An amazing read to say the least and I know anybody who reads it will enjoy!!! Thank you and be blessed!!
Whistleblower & Never Say Die
Two thrilling stories in one volume! Enjoy again these classic tales of romantic suspense from New York Times bestselling author Tess Gerritsen.

WHISTLEBLOWER

When Victor Holland comes flying out of the night, he runs straight into the path of Catherine Weaver?s car. Having uncovered a terrifying secret that leads all the way to Washington, Victor is running for his life?and from men who will go to any lengths to silence him.

Though Victor?s story sounds like the ravings of a madman, the haunted look in his eyes?and the bullet hole in his shoulder?tell Cathy a different story. As each hour brings pursuers ever closer, she has to wonder, is she giving her trust to a man in danger?or trusting her life to a dangerous man?

NEVER SAY DIE

Twenty years after her father?s plane crashed in the jungles of Southeast Asia, Willy Jane Maitland travels to the other side of the world to track his final moves. She recognizes the danger in what she?s doing, but her search for the truth about that fateful flight is the only thing that matters.

Irreverent former army officer Guy Barnard knows the jungles and the workings of the land so unfamiliar to Willy?and Willy knows she couldn?t proceed without him. But in a place where truth has many faces, she suspects even Guy has hidden motives. What she couldn?t have prepared for are the shocking secrets and undeniable attraction she must face.
Without Exception (The Without Series Book 1)
Alex Scott is an asshole!

He?s rude, obnoxious, and hell-bent on evicting me from the tattoo studio my parents and I worked so hard to perfect. So, it?s not just a shop to me. This place holds life, it affirms love, it contains memories. And when my world fell to pieces twelve months ago, it?s what kept me from doing the same.

Through the darkness, there?s one shining light. A client. Xander. He?s secretive, he comes and goes whenever he pleases, but our connection is obvious. I want more from him. But he?s a mystery.

Two men. Polar opposites. Alex Scott?s a brooding warmonger, hungry for action, constantly emailing and driving me crazy. I won?t let him evict me. While Xander is a kind, sweet, caring soul whose only want is to look after my autistic brother and me. He?s sweeping me off my feet.

Conflict - Betrayal - Lust - Angst

Without exception, my heart will break. One man will put it back together again. But which one?
The Captive (The Kelley Legacy Book 5)
A mercenary just kidnapped the mother of his unborn child in a thrilling romance by New York Times bestselling author Elle Kennedy, originally published in 2011 as Missing Mother-to-Be!

Lana Kelley never imagined the magical night she shared with a stranger would result in pregnancy. But when she?s kidnapped, Lana is shocked to discover one of her captors is none other than the father of her unborn child.

Mercenary Deacon Holt can?t understand Lana. She should hate him. Instead, she refuses to believe he?s coldhearted. Though Deacon tries to remain detached, he can?t deny he still wants Lana.

And when Lana?s life is threatened, Deacon will risk all to help her escape?.
A Candle In The Window (White Christmas Dream Book 1)
What are the odds that a handsome, famous journalist, nationally acclaimed like Aeneas Foster will fall in love with a plain Jane, average in everything like Shelly McNeil? Slim to none. It?s not going to happen. Shelly knows that.

And still, it?s Christmastime in Northern Virginia and a person is allowed to dream and to hope. In this season of miracles perhaps the dreams may come true.

White Christmas Series:
Book 1 - A Candle In The Window
Book 2- A Christmas At The Ranch
Book 3 ? Forgiveness At Christmas

Tall, Dark and Fearless (Tall, Dark and Dangerous)
Read these two daring classic tales of fearless men who will go any length to protect those they love?

FRISCO?S KID

Being a Navy SEAL is more than a career to Alan ?Frisco? Francisco?it is his whole world. So when a bullet wound threatens his future in the Navy, he is determined to achieve a full recovery. But the unexpected appearance of his abandoned niece leaves Frisco with little time for anything but dealing with the five-year-old girl. His lovely neighbor Mia Summerton is determined to help him. She can?t mend his wounded body, but can she heal his heart?

EVERYDAY, AVERAGE JONES

Melody Evans just wants to marry an ordinary, average man who doesn?t take risks. But when the foreign embassy is taken over by terrorists and she?s rescued by a daring Navy SEAL, Melody blames the extreme circumstances for their ensuing passion. When it comes to ordinary, Harlan ?Cowboy? Jones is anything but, and their encounter leaves Melody with a little more than just memories?.

Previously published.
Winds of Wrath (Destroyermen Book 15)
Matt Reddy and the crew of the USS Walker are positioned to push the line of battle to the breaking point on an alternate Earth, in the thrilling return to the New York Times bestselling Destroyermen series.

Matt Reddy and his sailors have fought, bled, and died for their Lemurian friends and other allies from across time, but their enemies are still operational. In Africa, the Grik General Esshk has escaped defeat to build a new army and new weapons, and is desperate enough to use them to destroy the world if he can't have it.

In South America, the NUS, General Shinya, and the Army of the Sisters have the evil Dominion on the ropes and are closing in on the seat of its blood-drenched power, but the twisted Don Hernan has struck a deal with the fascist League, and Victor Gravois is finally assembling the awesome fleet of modern ships he's always craved. If he's successful, the war will be lost.

Undermined by treachery on a stunning scale, Matt Reddy must still steam his battered old ship halfway around the world, scraping up what forces he can along the way, and confront the mightiest armada the world has ever seen in a fiery duel to the death.
She Gave Her All to the Hood's Finest 3
At the end of part two, Camarih learned a startling secret involving two men she used to love. What she doesn't know is that the messenger is harboring another shocking secret that they aren't quite willing to let her in on just yet. Feeling confused and overwhelmed, she turns to the only person who has had her back since her first love was murdered, even though unsure if he'd be willing to involve himself due to the circumstances. In addition to such a heavy weight, suspicious leeches resurface, ready to suck Camarih and her beau dry unless she complies with their wishes. Little does Camarih know, their seemingly harmless attempt at extorting her is much deeper than she may think.

With a flourishing career that's only growing, Tony doesn't have as much time to zone in on what could soon be a very detrimental and possibly deadly train wreck that is his personal life. The saying more money more problems has definitely began to ring true for the handsome thug, who although has a bigger bank account, is still that same street boy at heart. By saying that, a couple extra zeros on his paycheck hasn't stopped the gangsta from laying out a few when it comes to his respect.

Will the deeply in love yet completely opposite couple be able to stick together and trust one another, or will outside forces finally weave their way into a union that has seemed unlikely from the get-go?
As Make A Killing becomes more and more successful, it's only right that that success be accompanied by jealousy, unrequited loves, and envy. With new people entering the building, tension arises, relationships are broken, and betrayal becomes a part of day-to-day life.
A Rainy Monday Morning (Rainy Day Series Book 2)
It was a rainy Monday morning. Willow blames Houston traffic for being late. Again.

Another typical day. Or so she thought.

Turns out the day brings more than she bargained for.

If you enjoy sweet second-chance short story romance, grab your copy of A Rainy Monday Morning by this best-selling author.

A Stolen Heart
A fan favorite from New York Times bestselling author Candace Camp, originally published in 2000.

Lord Thorpe?s new business partner is not what he expected. With her billowy black hair and creamy skin, Alexandra Ward is stunningly beautiful, brashly outspoken?and the perfect image of a wealthy woman long thought dead.

Straight from America, Alexandra finds London fraught with danger. Her appearance on Thorpe?s arm sends shock rippling through society and arouses hushed whispers: is she a schemer in search of a dead woman?s fortune, or an innocent caught up in circumstances that she doesn?t understand?

Someone knows the truth, someone who doesn?t want Alexandra to live long enough to learn anything. Only Lord Thorpe can help her now?if he can overcome his own suspicions.

Originally published in 2000.
Seasons of Terror
Spine-tingling stories that can be enjoyed all year round?this deliciously creepy and gorgeously wrought graphic anthology introduces a new generation to four literary giants?Ray Bradbury, Shirley Jackson, Stephen King, and Robert McCammon.

In the spring, a young girl hears a woman crying for help from beneath the dirt in her backyard, but no one seems to believe her?During summertime, a college student inexplicably walks deeper and deeper into the thick forest, until he happens upon a stone cottage whose inhabitants lead a very particular way of life?Before the fall chill arrives, a group of friends embark on an adventurous weekend to a remote lake where a sinister force awaits?In the dark depths of winter, behind frigid enemy lines, Great Britain?s most potent weapon against Nazi Germany lives between worlds: good and evil, and man and wolf?.

With evocative prose and vivid illustrations, these unforgettable stories??The Screaming Woman? by Ray Bradbury; ?The Man in the Woods? by Shirley Jackson; ?The Raft? by Stephen King; and ?The Man from London? by Robert McCammon?embody the seasons in which they are set, bringing you to the very edge of reality, mixing the best elements of the mythology of our youth with the perilous horrors of adulthood.
Time to Heal: A Kindred Tales Novel: Brides of the Kindred
A Single Mother, Desperately trying to get back her baby
A Warrior who swears to help her or die trying
Can Skahr and Emmeline steal back her baby before it's too late?
And will they have...Time to Heal?

Emmeline is a young, single mother all alone in the world. After being attacked, she was cast out by her family and is having a hard time making her way in the world, Desperate to assure her son's future, she gave him up to her mother to raise--only to have him stolen away from her completely. Now he is sick and she must find a way to heal him--but how?

Enter Skahr, a Kindred warrior from another world who needs some healing of his own. A prophesy has foretold that Emmeline is the one he seeks but he must promise to help her find and heal her baby first. As the two go on a quest together, Emmeline finds herself drawn to the big, scarred warrior with his surprising strength and quiet ways. But will the two of them get back her baby before it's too late?
And will they have...Time to Heal?

Author's Warning: Though I have tried to handle it delicately, readers should know that my heroine, Emmeline, is the victim of sexual assault. If you have also been a victim, please read with care. I hope, as I always do when I write this kind of book, to provide a narrative which will bring hope and healing to the reader, not a re-occurrence of trauma.

The Expanding Universe 5: A Science Fiction Exploration

Twenty-three never-before published science fiction stories by award winning & bestselling authors. One remarkable collection.

With a foreword by Kevin J. Anderson, this collection has something for every science fiction fan.

Aliens of the mind, blasters in space, an enigma, and so much more. A massive collection of brand-new, never-before published stories from past and future masters of sci-fi. Dive in and disappear.

More than 700 action-packed pages of never-a-dull-moment entertainment! When you discover we?re not alone in the universe, will you be prepared? Grab your copy of The Expanding Universe Volume 5 and immerse yourself in new worlds, with new friends.

Get it today.
Time Whispers
First of fifty heartwarming time travel short stories. Fall back into America?s past.

It all started with a broken promise.

Isabella stood at the docks waiting for her love.

But Alexandre could not be found.

A broken heart leads to a chance encounter that changes everything.

First in a series of enchanting tales of love that overcome the boundaries of time.

World-Tree's End (World-Tree Trilogy Book 3)
Old Man Vincent is heading for the top of the World-Tree and beyond in the final installment of the World-Tree Trilogy. To get there, he's going to have to overcome titan-sized bosses, strange new worlds, an army of angels, and a seemingly invincible final boss.

And yes, he's looking forward to the challenge.
Craig Martelle Starter Pack: A Space Adventure Extravaganza

Who is this guy? The first book in seven different series ? right here, right now.

Dip your toe into the science fiction of Craig Martelle with this starter/sampler pack.

Other people like his books and have become big fans.

?Heinlein, Weber, now Craig Martelle.? Read the first book and if you don?t like it, try the next. If you like science fiction, you?ll find something that will tickle your fancy. There is swearing in some and none in others. It?s a Sci-Fi smorgasbord of character driven adventures, military science-fiction, a little paranormal, always good humor, and great dialogue. Disappear for a short while from the trials and tribulations of everyday life.

?Craig always comes up with interesting concepts and add Michael Anderle into the mix and you can't fail to have a winner.?

The readers say it all. Exciting plots painted across fantastic landscapes.

?Craig has quickly become an author I greedily await the next book in ALL of his series!?

Nothing is better than that. It?s why Craig keeps writing.

Nomad Found is an epic post-apocalyptic paranormal science fiction adventure that covers 150 years of rebuilding a ruined Earth, set in the Kurtherian Gambit Universe (KGU). The Bad Company follows the main characters into space, and Judge, Jury, & Executioner is a spin-off from the Bad Company about a space lawyer and her challenges keeping the peace.

Enemy of My Enemy, Gravity Storm, and Superdreadnought are all standalone series, also set in the KGU. Cats as heroes, a broken-down ship captain and ragtag crew, and an artificial intelligence with split personalities integrated into the greatest ship in the universe. How can you miss that kind of action?

And Nightwalker is different, not in the KGU. It is a post-apocalyptic series written in a down-home narrative with a main character that you can understand. He only wants to get home.

A little something for everyone.

More than 1500 action-packed pages of never-a-dull-moment entertainment! When you discover we?re not alone in the universe, will you be prepared? Grab your copy of the Martelle Starter Pack today and see where you can disappear.



Magnus Maximus 5: The First Americans
The British enjoy a monopoly on the Americas, but exploration invites confrontation. Mayans, Mexica, Mixtecs, Mazatecs, Nahua, Toltecs, Totonacs, Tarascans, Zapotecs, Zacatecas, and Huaxtecas fight for dominance 1000 years before the Aztecs. Max must navigate hostile currents in an ancient land where bloodthirsty gods demand human sacrifice. As he divides and conquers, his enemies multiply.
Cirsova Magazine of Thrilling Adventure and Daring Suspense: Vol. 2 No. 2 (Fall 2019)
A Little Human Ingenuity

By WILLIAM HUGGINS

The Rake, the last great champion of the Game?a bloodsport recreating mankind?s battles against alien foes?is given an opportunity to face those old foes once again!

The Burning Fish

By JIM BREYFOGLE

Seeking out the Burning Fish for a client, Mangos and Kat instead find a strange cult of folk devoted to a simple life?who would kill before giving up their secrets!

For I Have Felt a Fire in the Head

By ADRIAN SIMMONS

Irish prince Maenach MacScannal faces the hordes of the Danes on the bloody fields of mag sé liathdaimh, armed with his faith and his blade, Takes-The-Hand!

La Molejera

By MARIE BRENNAN

An anthropologist seeks to solve the mystery of Chalchihuitlan?s ?grinding woman.? What?s her significance? What is it that she grinds? For what does she wait?!

Pale Moon?s Bride

By VILLE MERILÄINEN

Her parents have been driven to madness, and her siblings are dead by their own hand?what unearthly curse has afflicted Amanda Corrine Dubois? family?!

Pawn to the Queen

By CHRISTINE LUCAS

At his mentor?s dying request, the High Priest of Anubis must right a dreadful wrong?recover and return the canopic jars of Queen Tetisheri to end a curse!

People of Fire

By JENNIFER R. POVEY

A sinkhole swallows a research expedition in Siberia, and only one woman survives! Beneath the earth?s crust, in halls of fire, Peri finds a lost civilization!

Blue-Like-The-Sky

By SPENCER E. HART

Slayer-Of-Wolf?s hunting party is alarmed when a mysterious fire falls from the sky?stranger still is the mysterious blue woman he finds where the fire has landed!

Doomsday Shard

By KEN MCGRATH

Serenity Deadline has been hired to jack the Doomsday Shard, a deadly piece of hardware that could end the world?but she?s not the only woman after it!

Titan

By REBECCA DEVENDRA

The colonists of Titan have been a fierce and independent lot since breaking away from Earth?some with a grudge might even resort to murder to stay independent!

The Handover of the Scepter of Greatest Regret

By HAL Y. ZHANG

The war and killing is finally over, and all that?s left is the ceremony to commemorate the peace?except the alien ambassador has died just before showtime!